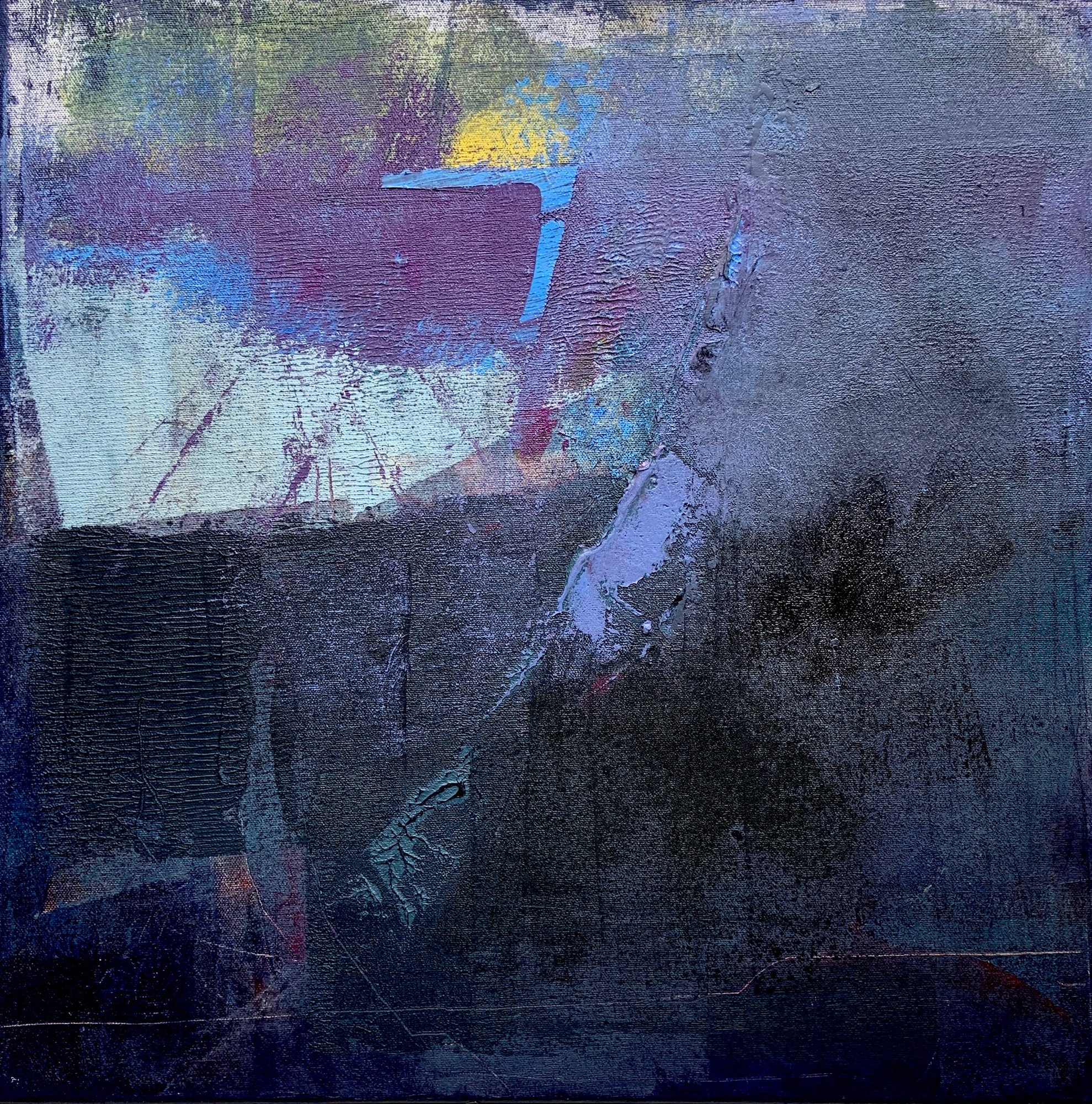 MY PAINTING PROCESS...
Viewers might ask…
How do I do it?
Where do ideas come from?
It is hard for me to explain as there is usually no fixed plan and no prior sketches. I begin by making marks with the oil paint and the painting evolves as I work.
I think I paint my feelings...
I love working with oils. The process of moving paint around is, for me, an exciting occupation. Mixing colour and sculpting the thick, luscious oils has become the focus of my work. I like the 'journey' and when I make a painting I never really know the outcome in advance. The element of surprise is appealing as colour and surface change along the way.
Using Artist Quality Oils, I often mix them together with Cold Wax Medium. Cold Wax medium adds translucency and texture to the surface. It dries with a matte finish.
I 'sculpt' the oils with knives, brushes, squeegees and brayers. Making many layers and scraping back reveals colour below rather like archeology. The worn textured appearance is exciting. Many paintings have scratches and scribbles as I draw into the layers of oils.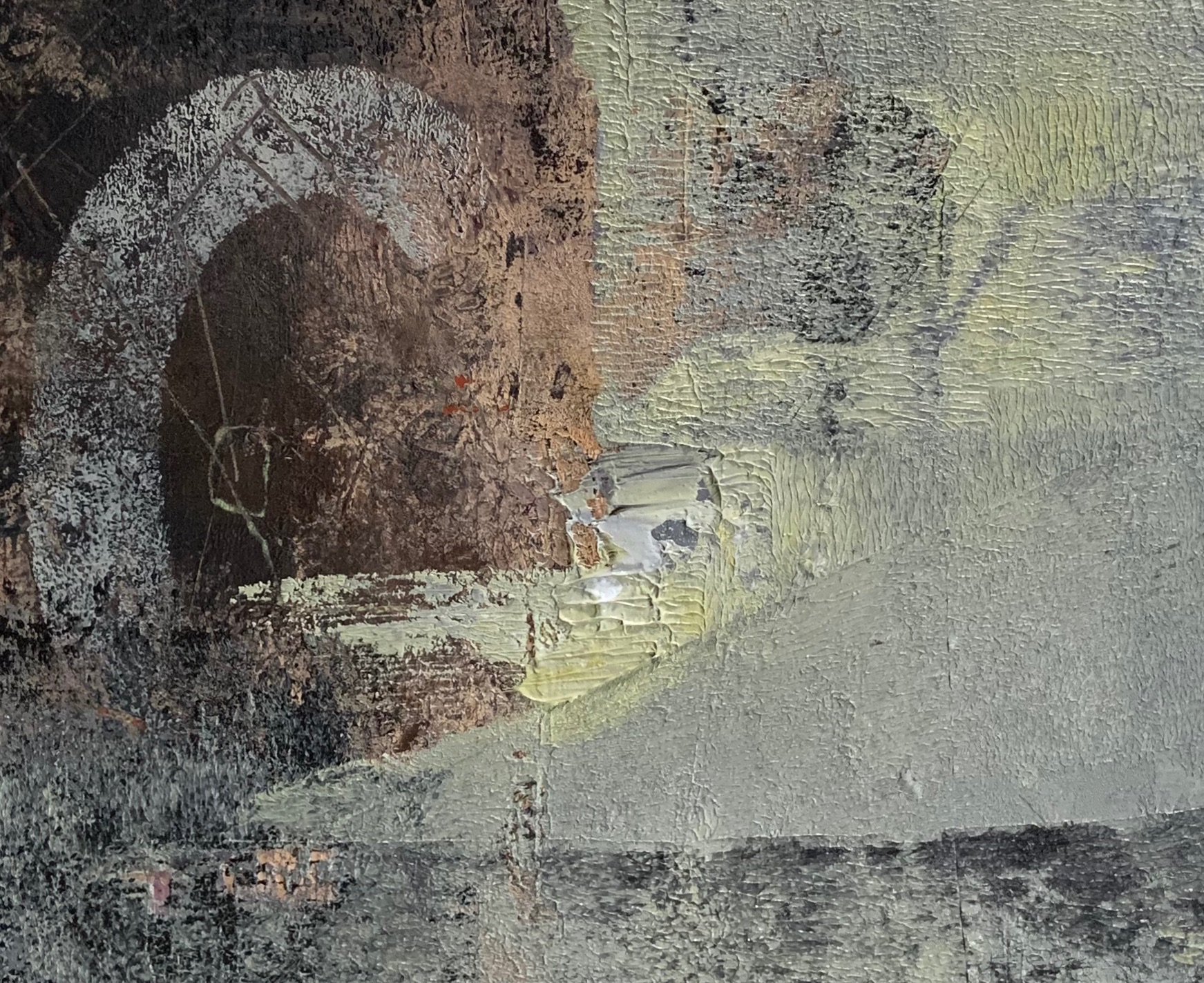 As the painting progresses I might make colour changes, add layers, take parts away or make new marks. I rely on my feelings and let the painting 'speak' to me.
Some take weeks of scraping back and changing course whilst others come together quickly without too much stress. More often there is a battle of wills as I fight the canvas for an acceptable outcome but these challenges keep me focused and prevent complacency.


When I feel happy with composition and colour harmony I stop.
(Knowing when to stop is the hardest part).
RECENT PAINTINGS

Here are some recent paintings in the workshop...there is a change in mood as I take on a more pensive feel in my work. Perhaps autumn has made the difference, as the surrounding fields and hedgerows relax after summer.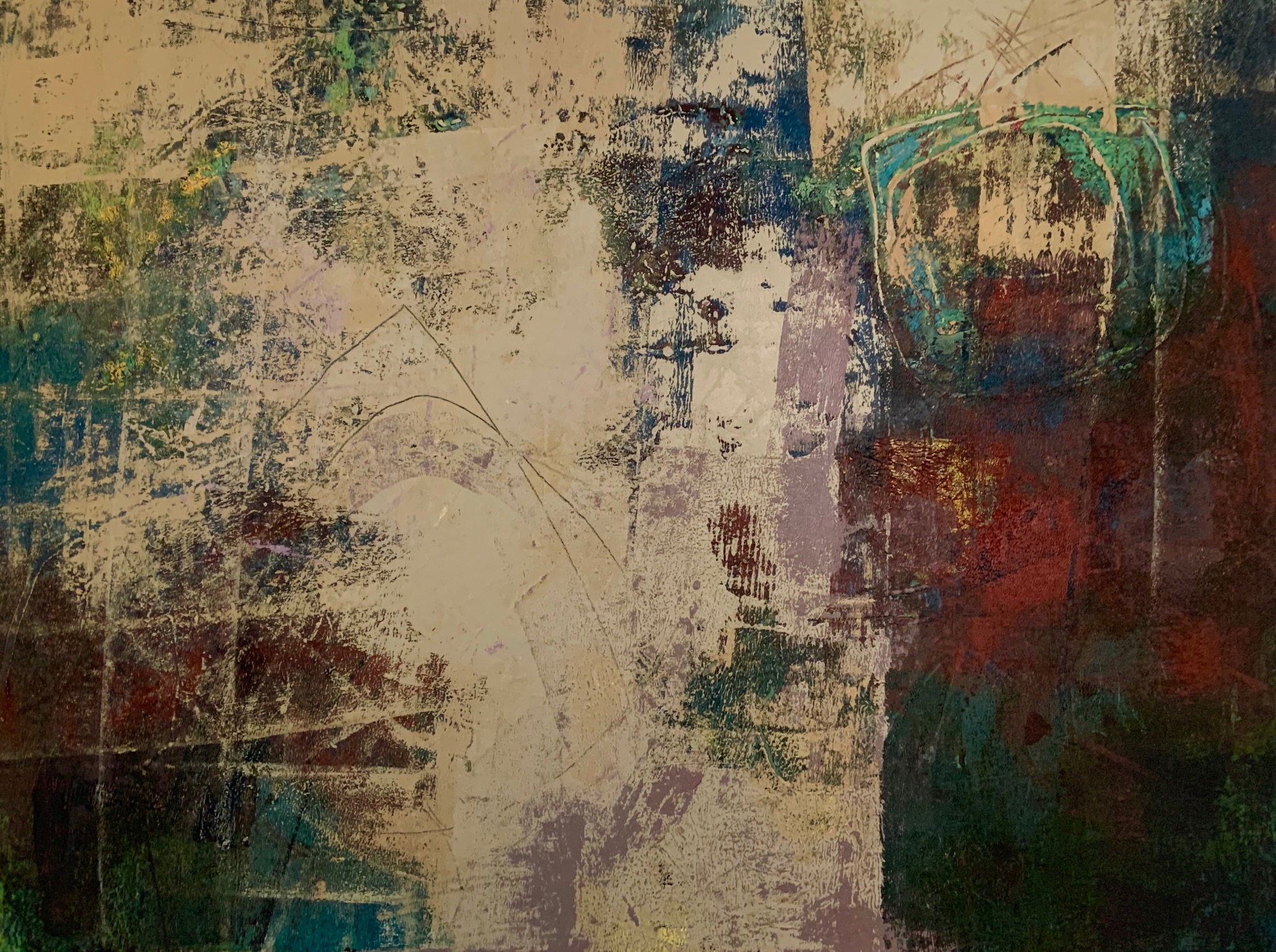 Just finished...drying on the studio wall.
'Another time, another place'
Oils and cold wax medium on 30x40 inch canvas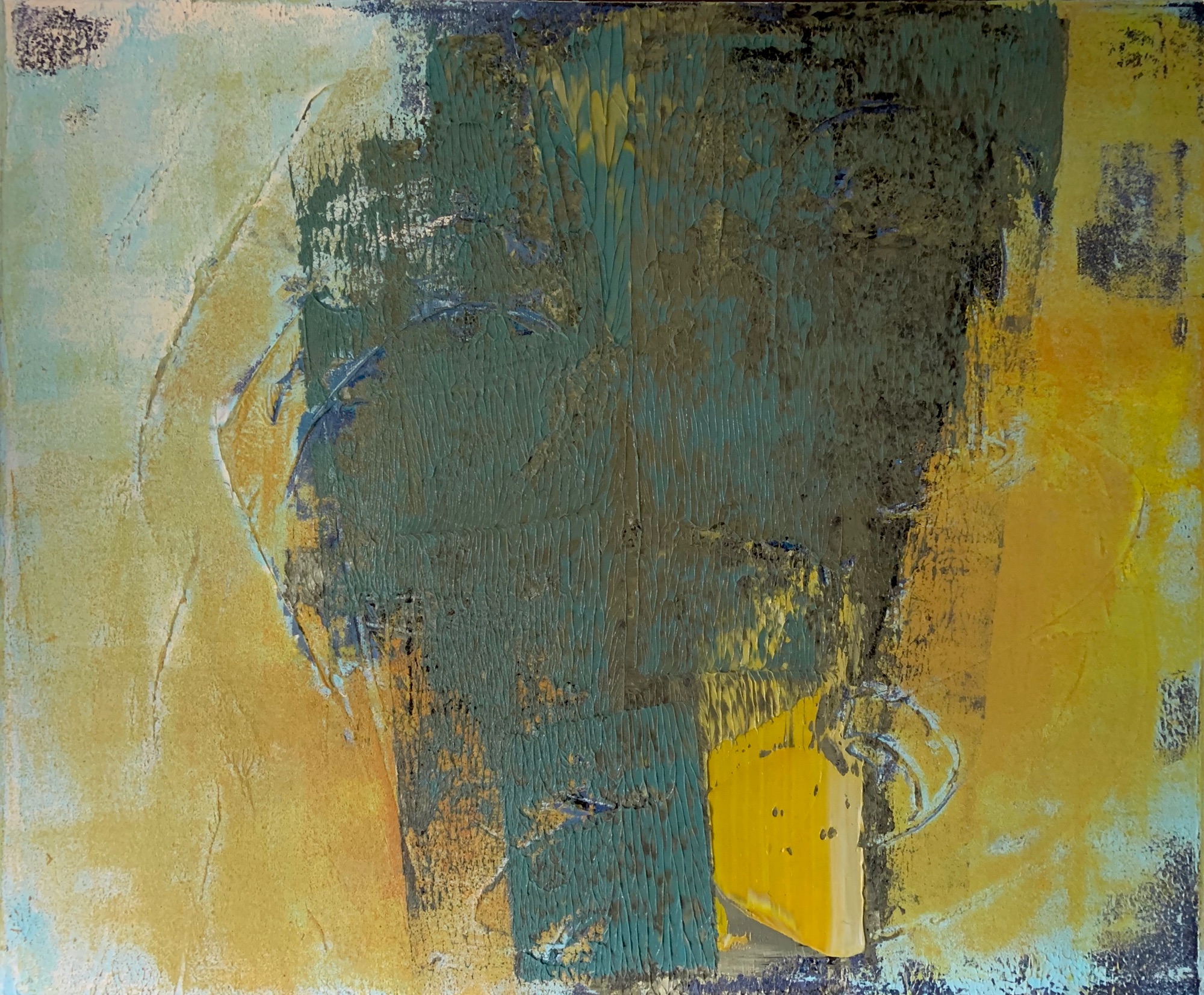 'Sweet cool air'
I have softened this painting. Previously it had harder marks resembling vessels.
Oils and cold wax medium on 20 x 24 inch canvas.
'Rising from verdant green'
Another rework in progress.
Oils and cold wax medium with oil pigment on 30 x 30 inch canvas.

This one can be viewed in four directions.

Drying on the table.

Reminiscent of fields around my home.
Oils and cold wax medium on 24 x 24 inch box canvas.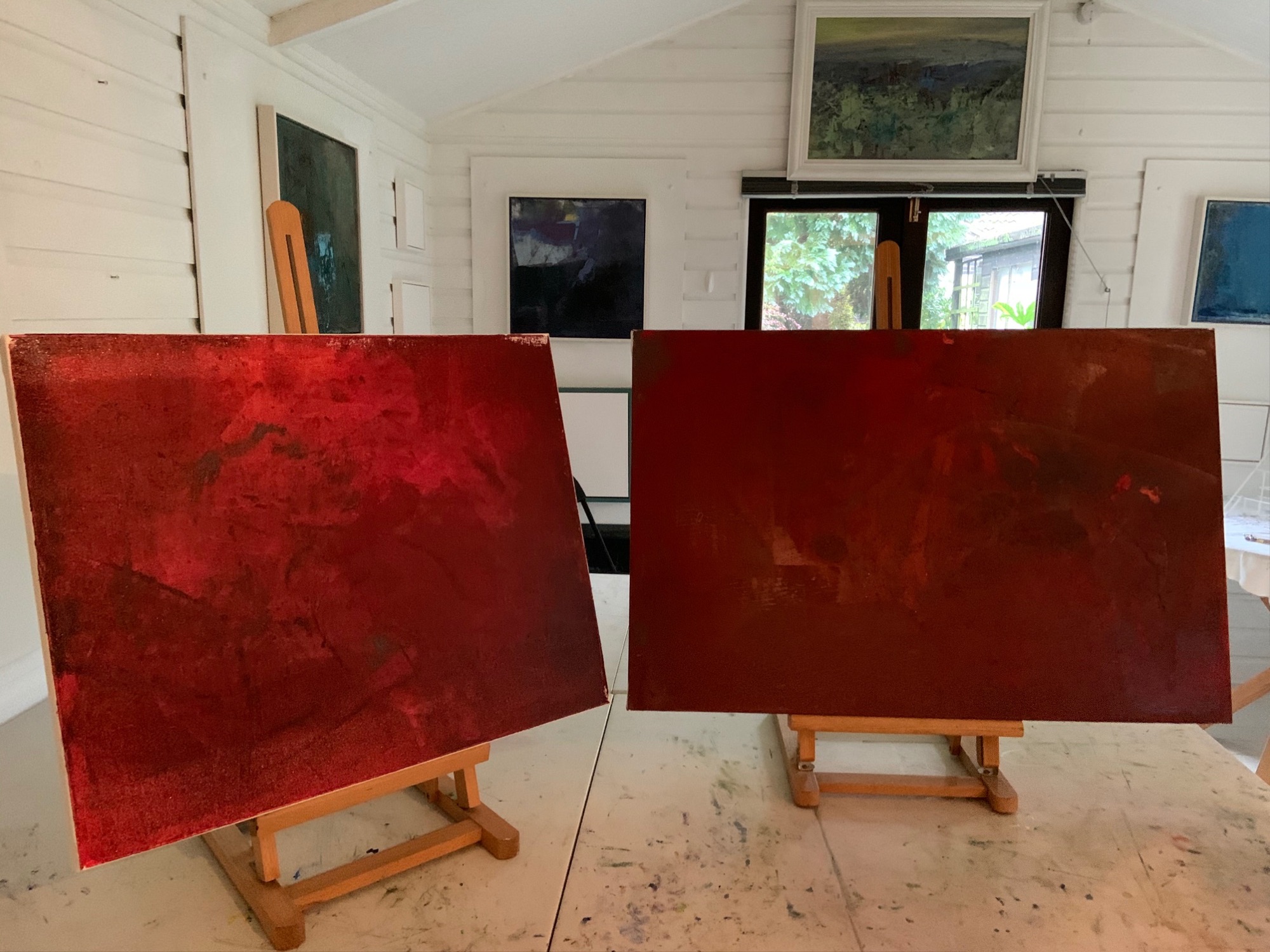 Two new paintings on the drying table.
This is the first layer of oils.
I might try these as a diptych.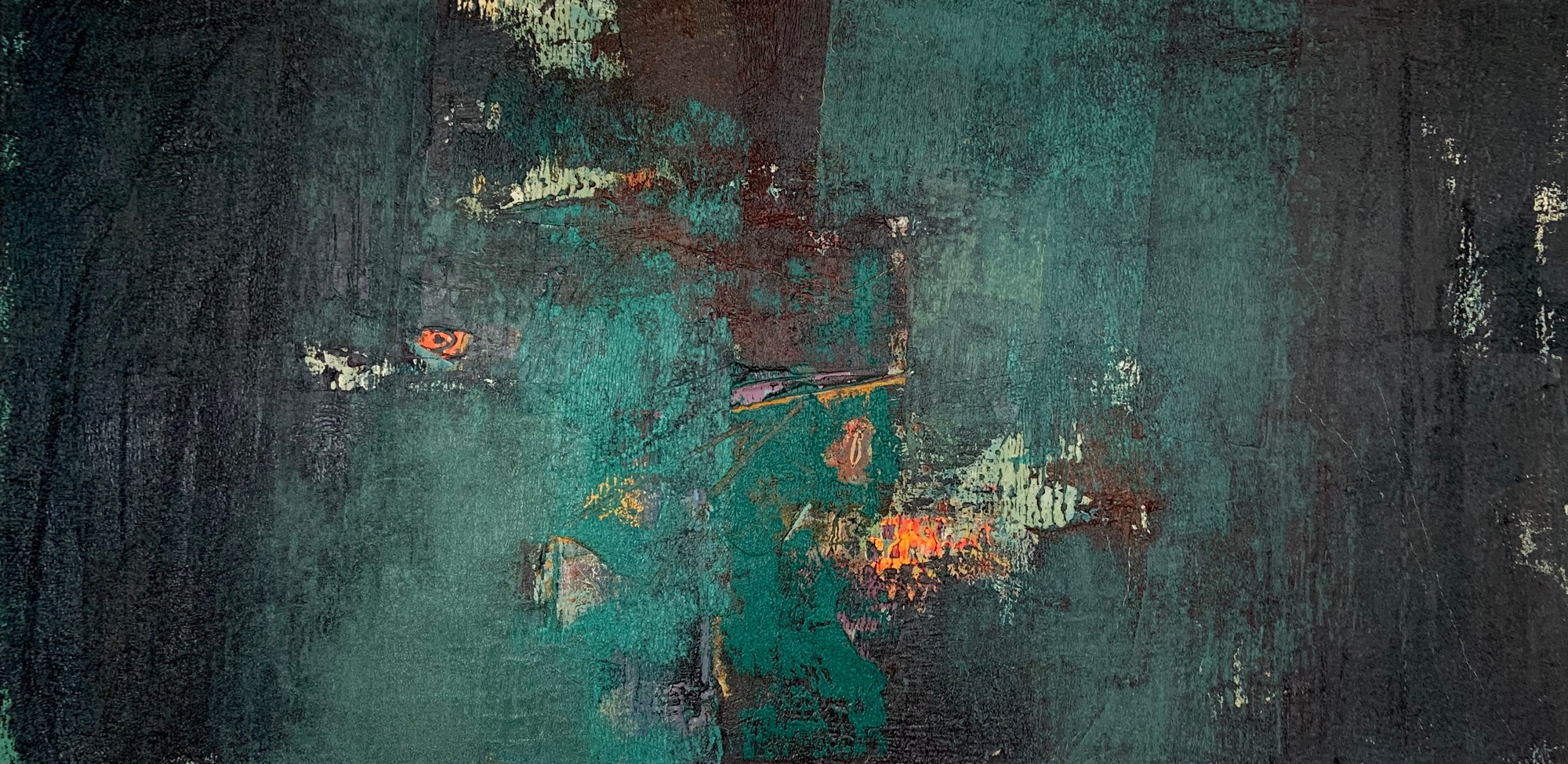 'Time and place'
A new piece drying on the wall.
This painting has quite a history. It was a struggle but I persevered until it reached a point when I was happy.

Oils on 24 x 48 inch box canvas.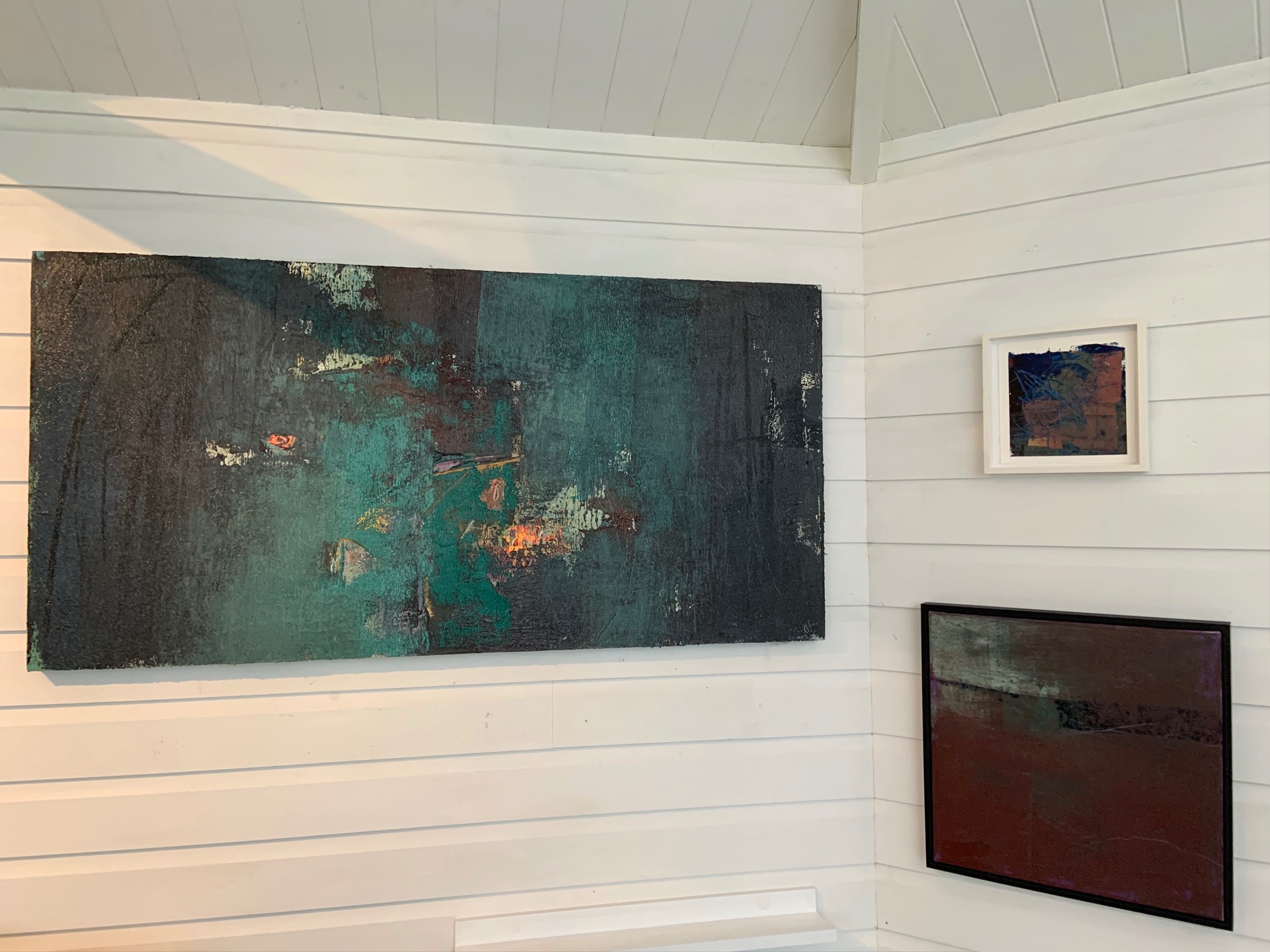 October corner...
Three paintings inspired by autumn.
CLICK ON THE PICTURE BELOW TO SEE MY AVAILABLE OIL PAINTINGS.
Framed works on canvas & panel are from around £ 200 - £ 2000
All images are the property of the Artist
Copyright © Anne Wood 2020