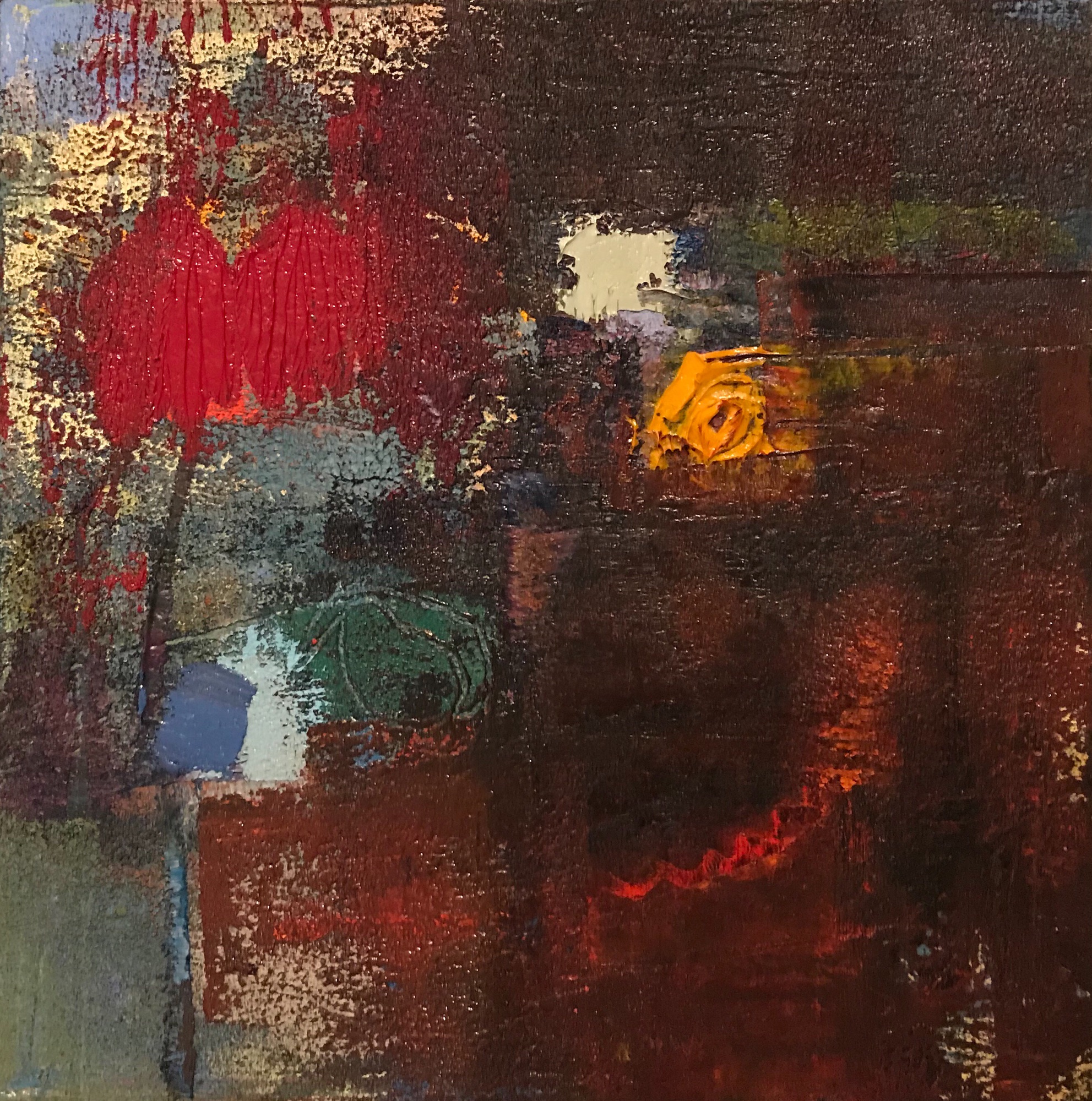 MY OIL PAINTING PROCESS...
Viewers might ask…
How do I do it?
Where do ideas come from?
It is hard for me to explain as there is usually no fixed plan and no prior sketches. I begin by making marks with the oil paint and the painting evolves as I work.
I love working with oils. The process of moving paint around is, for me, an exciting occupation. Mixing colour and sculpting the thick, luscious oils has become the focus of my work. I like the 'journey' and when I make a painting I never really know the outcome in advance. The element of surprise is appealing as colour and surface change along the way.
Using Artist Quality Oils, I often mix them together with Cold Wax Medium. Cold Wax medium adds translucency and texture to the surface. It dries with a matte finish.
I 'sculpt' the oils with knives, brushes, squeegees and brayers. Making many layers and scraping back reveals colour below rather like archeology. The worn textured appearance is exciting. Many paintings have scratches and scribbles as I draw into the layers of oils.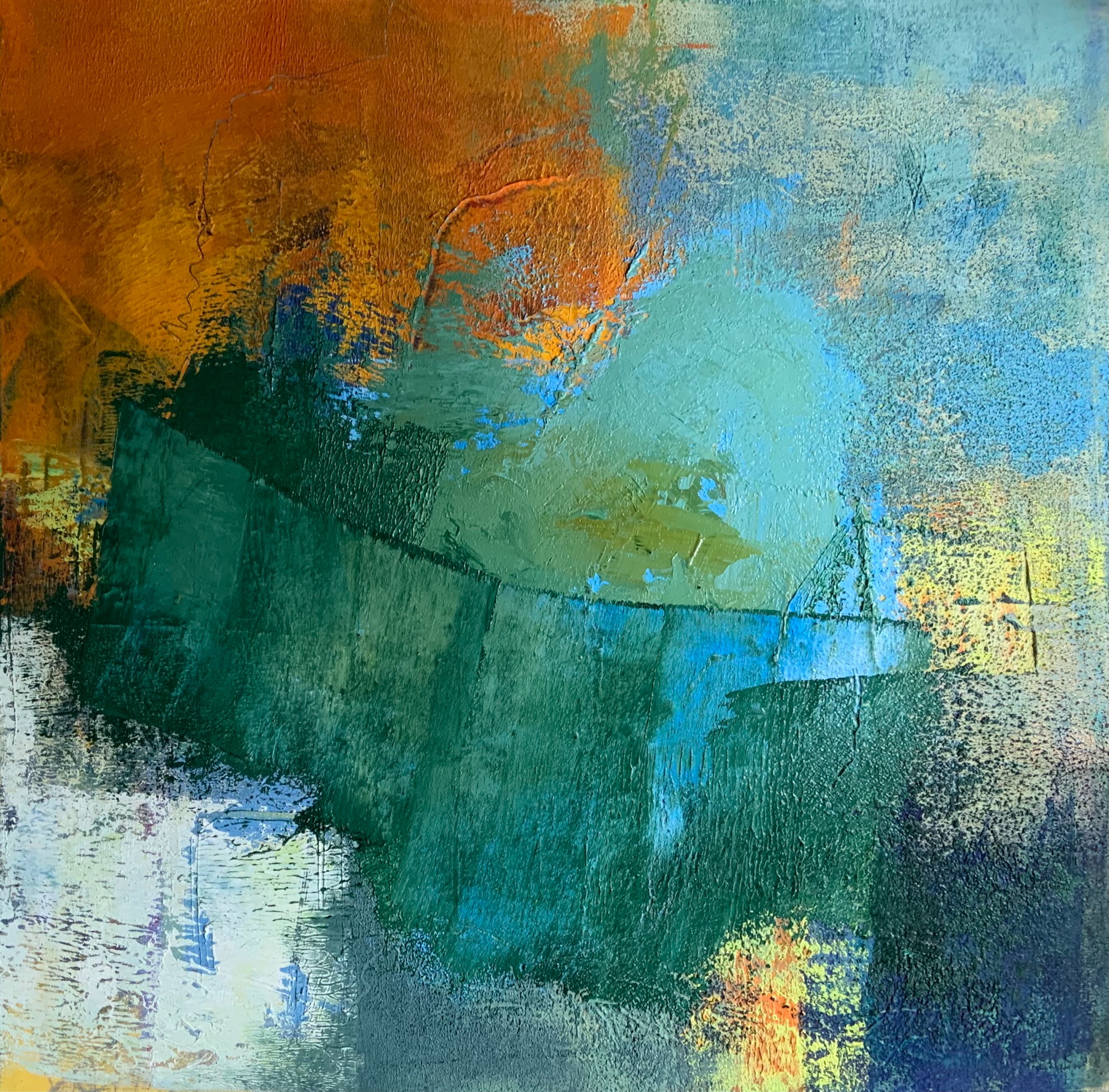 As the painting progresses I might make colour changes, add layers, take parts away or make new marks. I rely on my feelings and let the painting 'speak' to me.
Some take weeks of scraping back and changing course whilst others come together quickly without too much stress. More often there is a battle of wills as I fight the canvas for an acceptable outcome but these challenges keep me focused and prevent complacency. When I feel happy with composition and colour harmony I stop, but knowing when to stop is the hardest part.

This painting is currently displayed in the Usher Gallery, Lincoln for the Lincolnshire Artists' Society Show.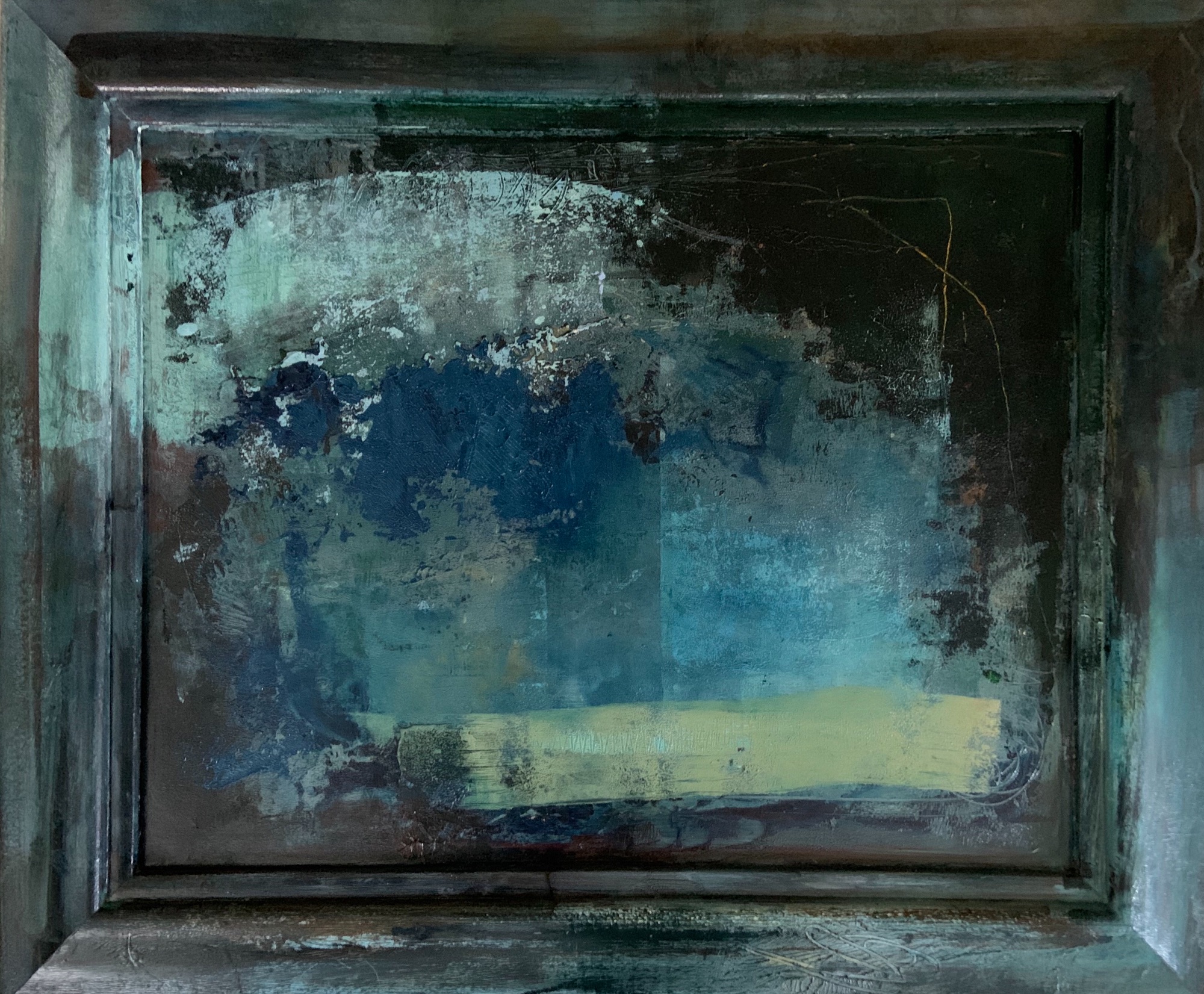 'Twilight fades the blue'

Oils and cold wax medium on panel & frame
This is one of my favourites made several years ago. It can tell a long story.
One of the important things for me in my work is avoidance of telling everything. I like the viewer to join in the journey.
The paint is extended onto the frame bringing it into the composition.
Oils and cold wax on 16x20 inch panel.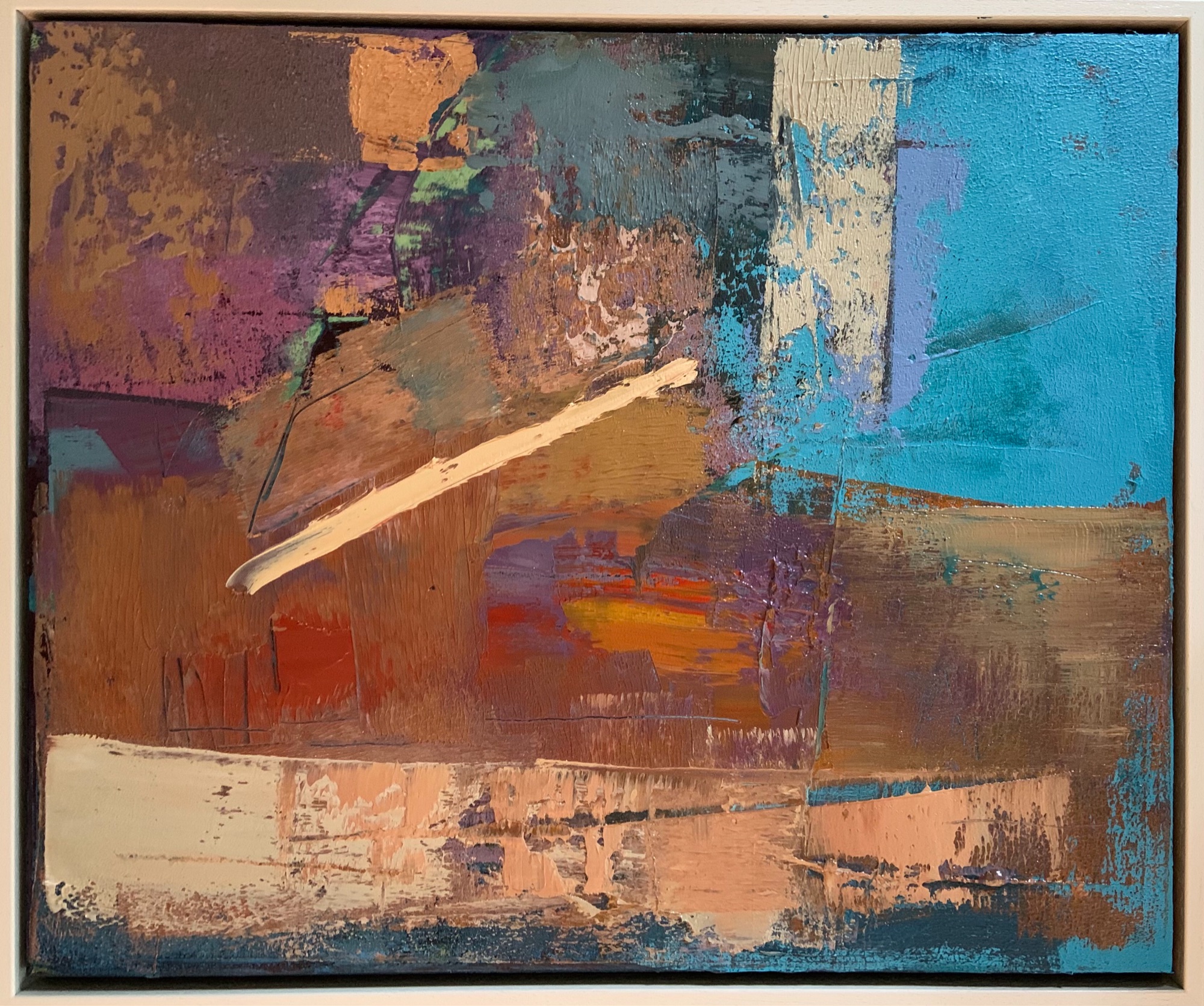 'Happy Ending'
It is a 20 x 24 inch box canvas in an off-white wood frame.

Recently I finished this painting. Unsure of where to go with it the canvas had been sitting in the studio for a few months. Suddenly I had the urge to move it on and began working.
My choice of colours were possibly influenced by the autumn colours in my wild garden. Grasses, tangled undergrowth and flowers have found their way into the composition.
I reached a stage when it seemed best to stop painting...that's always difficult as the temptation to fiddle can be strong. The next day I was pleased I did, as I really like this piece.
It is currently displayed in the Lincolnshire Artists' Society Show in the Usher Gallery, Lincoln.

To read my other pages, click
All images are the property of the Artist
Copyright © Anne Wood 2022