I recently added monotype printing to my process. Using a gel plate and Golden Open acrylics I pull prints on A4 smooth white 300gsm paper.
Each print is unique, a 'one-off' and a painting in its own right.
It is a complete change to my usual oil painting and brings challenges as well as pleasure.

The prints are displayed in a mat mount ready for framing..... £ 90 each

I shall be exhibiting some in a Show at St Martin's Gallery in June.
Here are some examples of my work...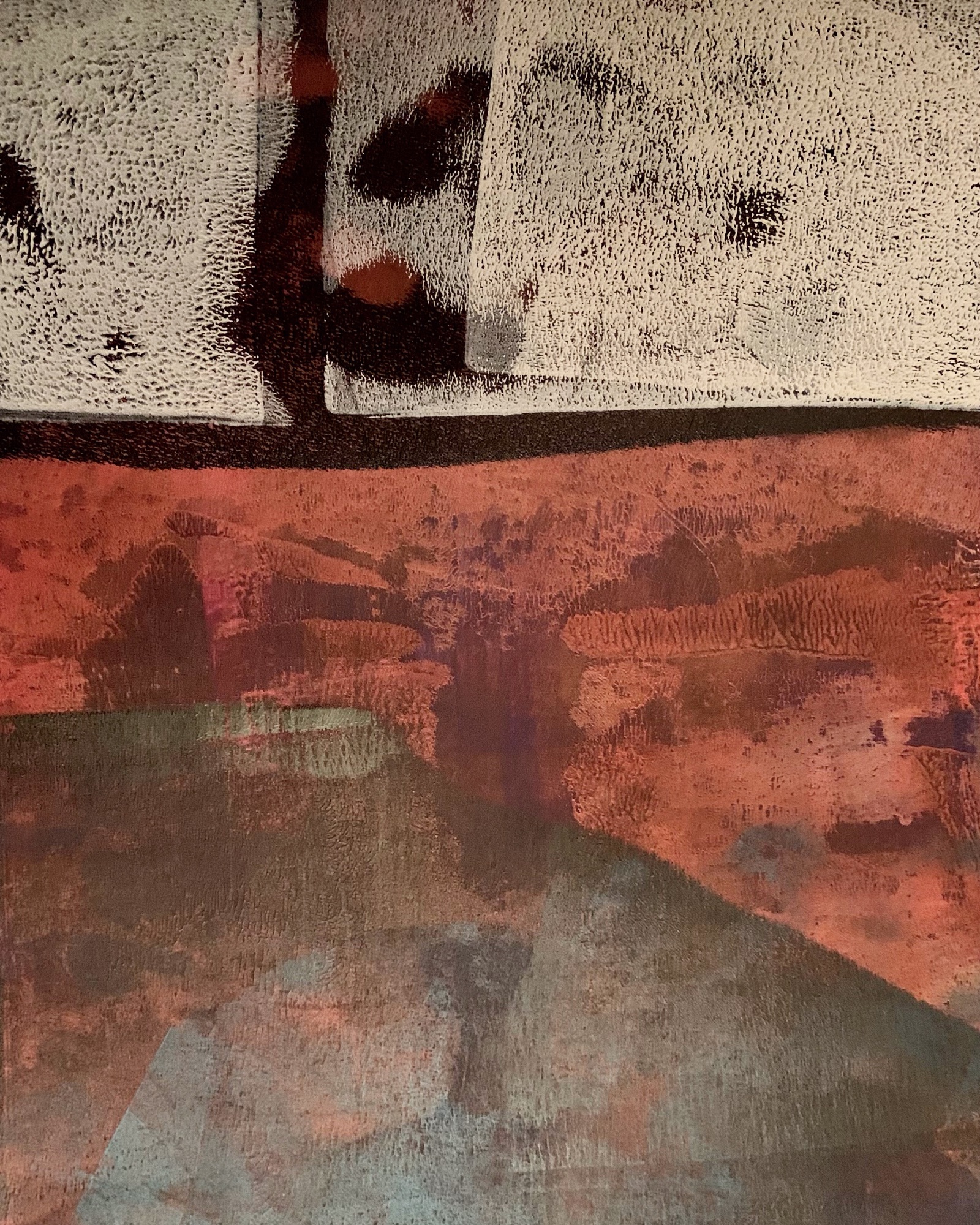 These from my collection of 140 prints.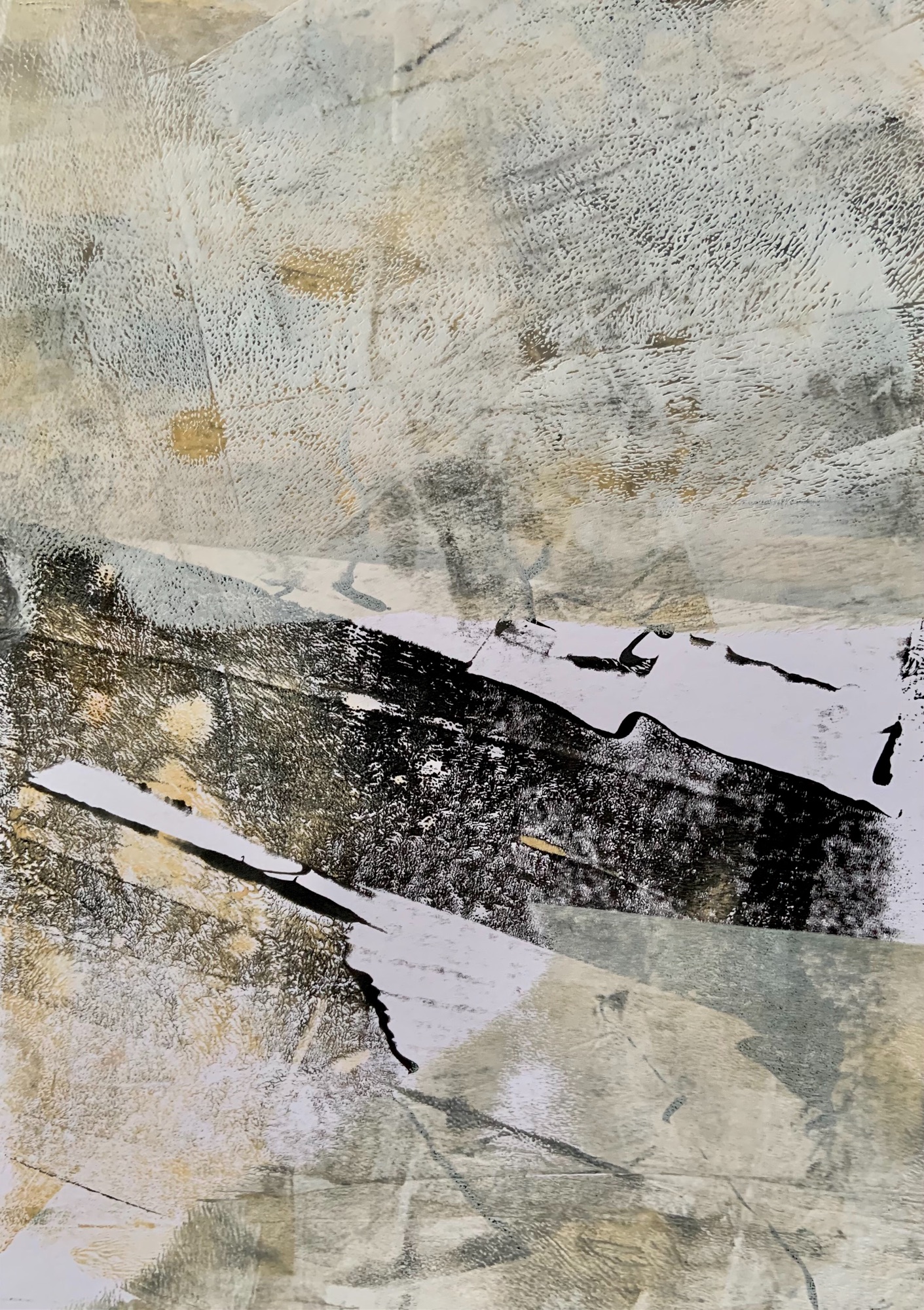 There will be a selection of some available Monotypes on display in June 2021
Gallery at St Martin's, Lincoln.
More details to follow.
All the Monotypes are A4 size, hand-pulled in my print room.
Each one is unique, a 'one-off' print. None will be duplicated.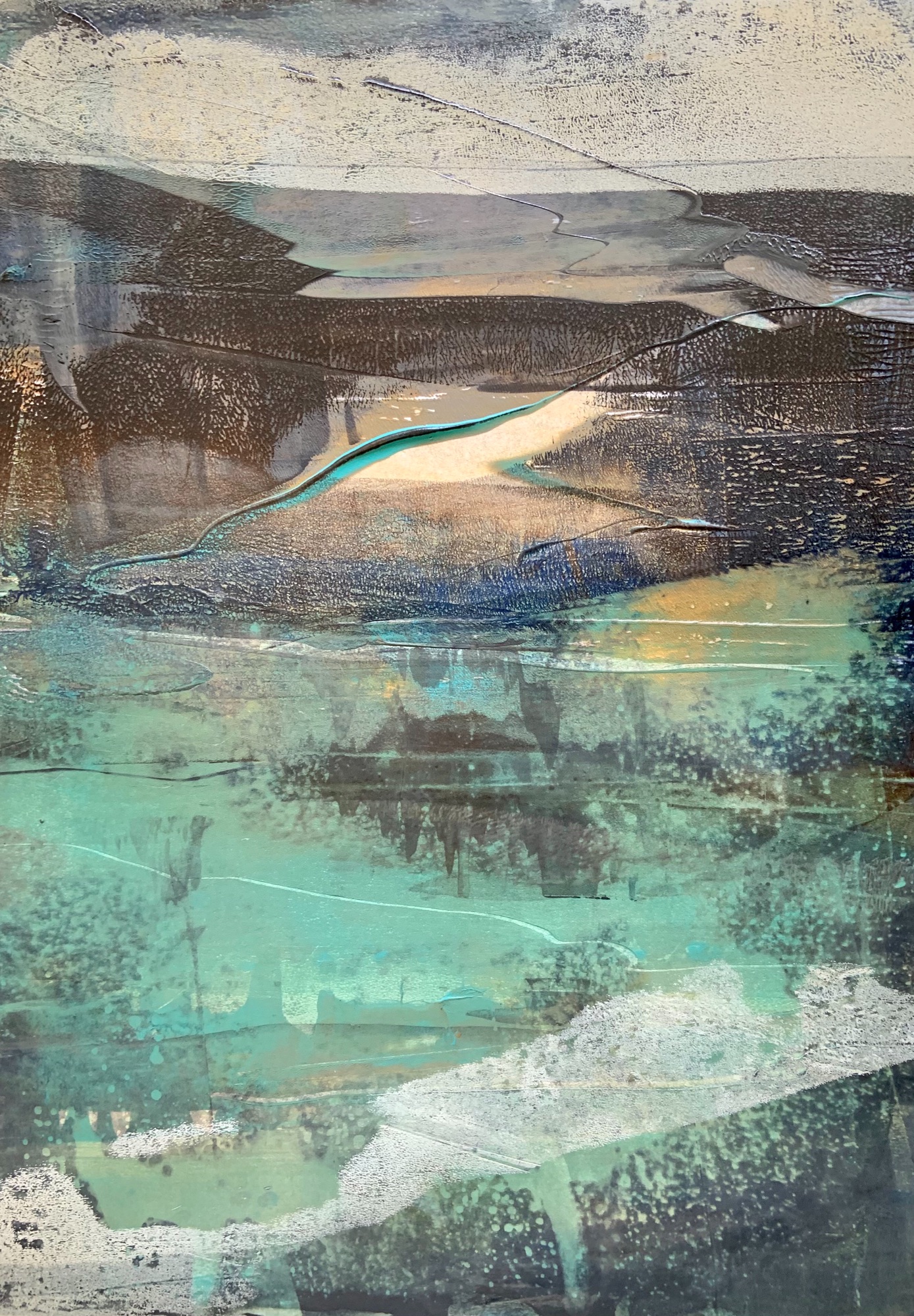 'Wakening'
A4 Monotype on 300gsm smooth white paper. Can be viewed both ways.