Journey of a painting.
Posted on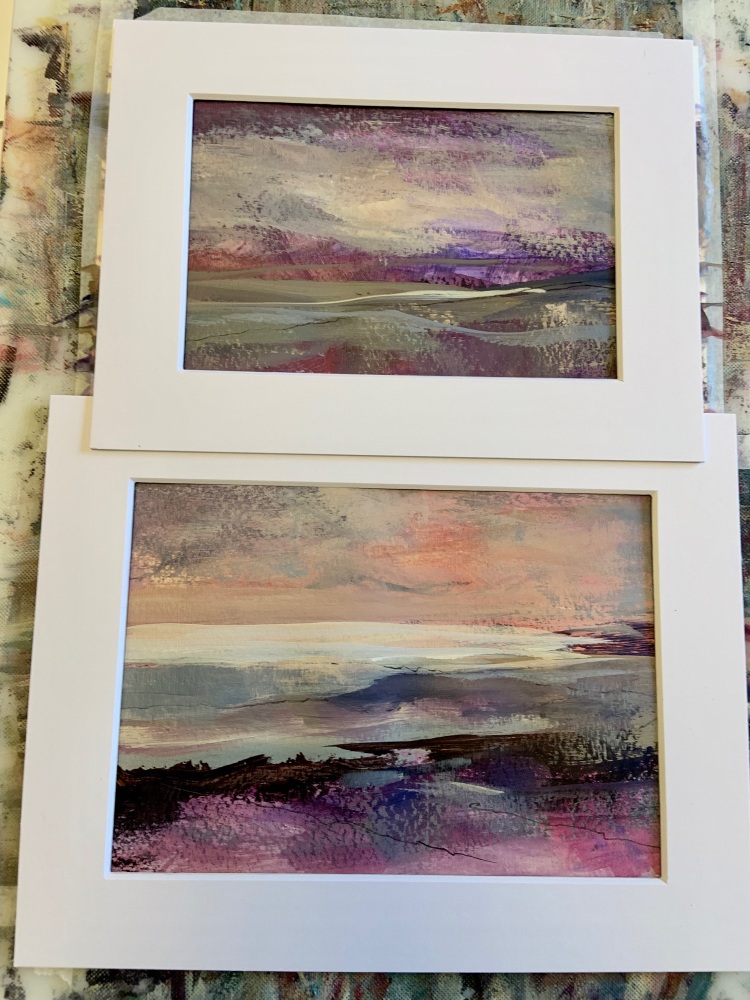 'The Journey of a Painting', a tale of two pictures.
This is how I like to begin..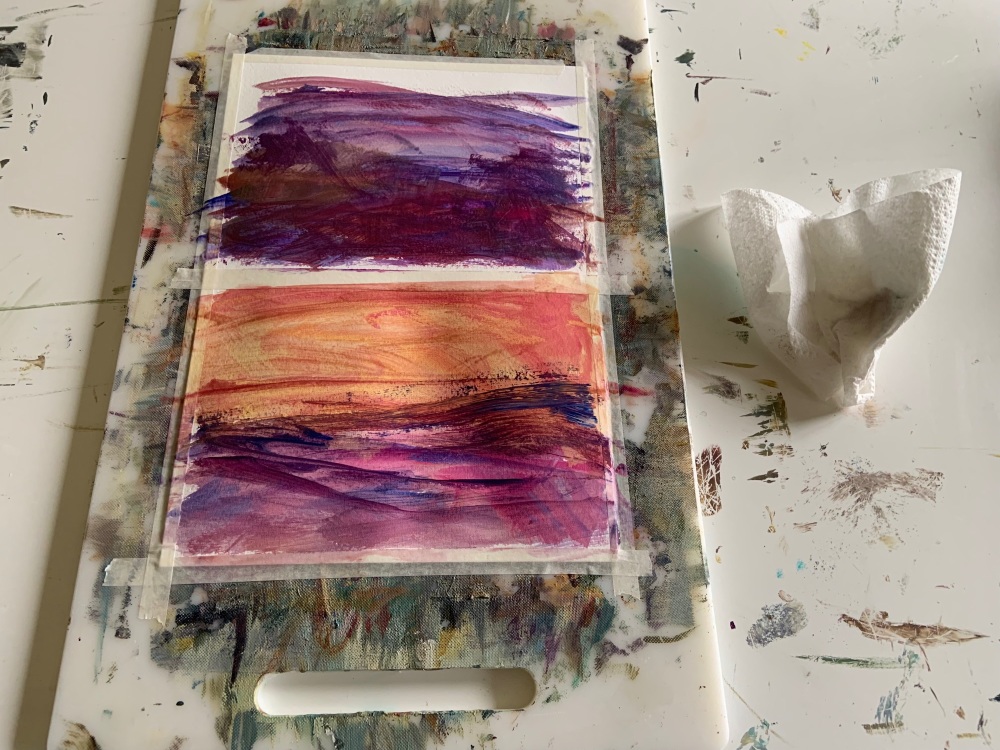 Here I used a sheet of A4 Pinnacle Textured Rag taped and under-painted with acrylics ready for two new pictures to evolve. The old chopping board makes a handy support. At the side I have a stay-wet palette with Golden Acrylic. This time I used Ultramarine, Quinacridone magenta, Lemon yellow, Naples yellow, Burnt Sienna and Titanium white. All my colours were mixed from this limited palette.
The paper was left to dry then I began teasing out a landscape or seascape, with abstracted shapes and marks. I used a one inch brush on these paintings...it helps to keep my marks loose.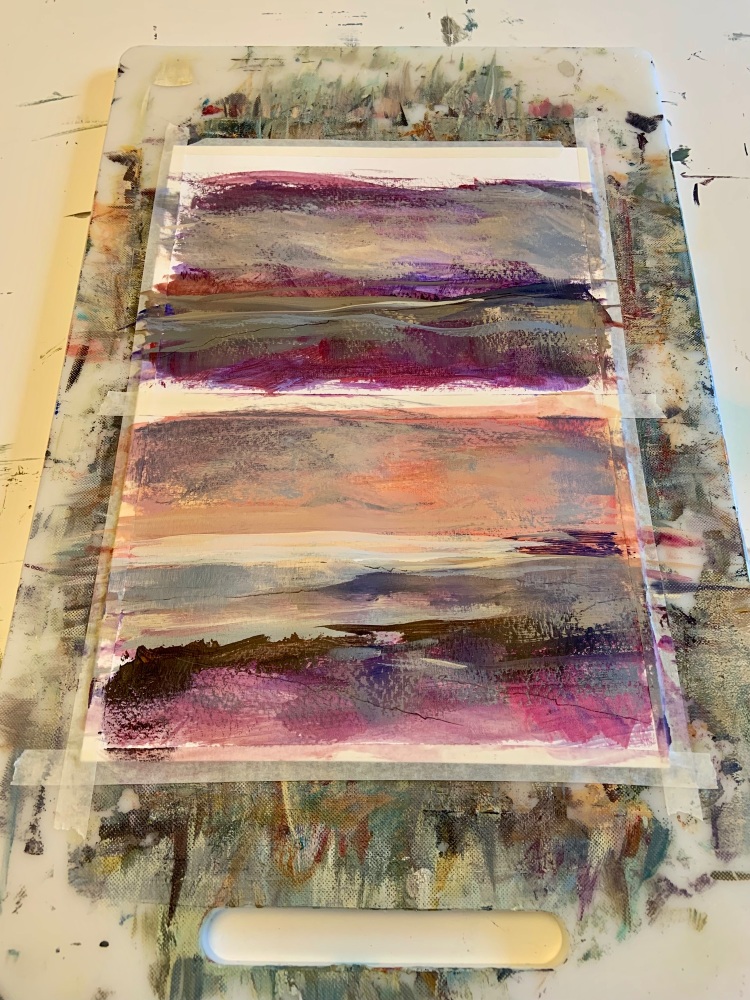 After making marks and brushing shapes over the underpainting the composition emerges. I think they give an impression of wild places. Nowhere in particular, more a sense of place. Possibly the top one is a nature reserve and the bottom one could be a coastal scene. They will be left to dry before cutting to size.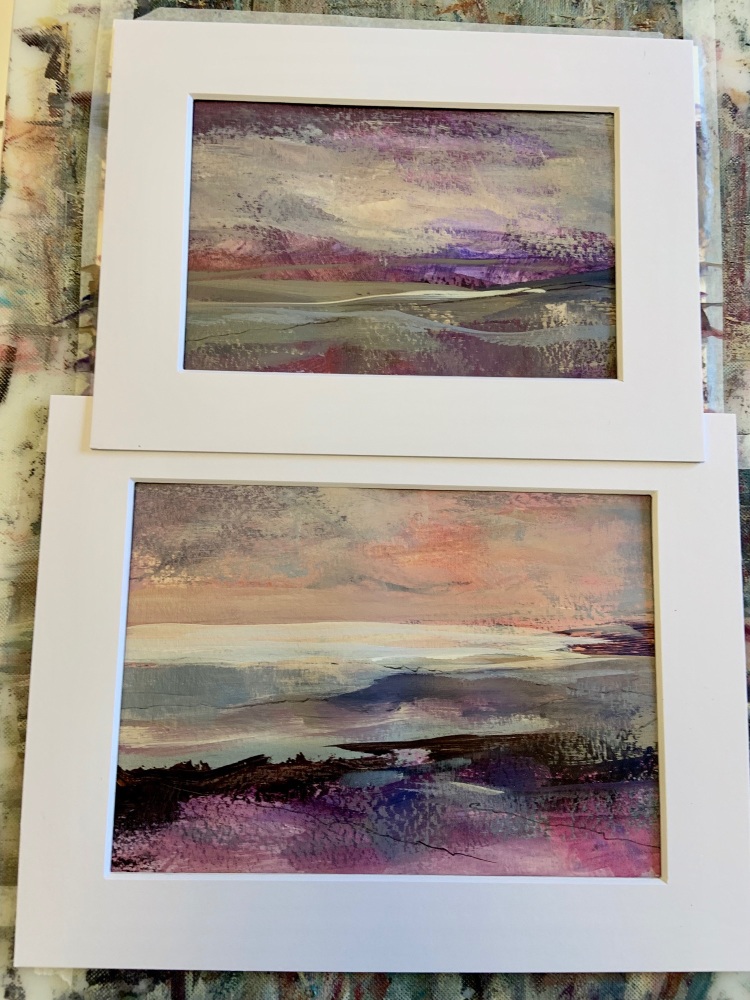 It's always fun placing a mount over the paint. Not all the image is on show, I position the mount aperture to give a harmonious composition. I think these two will be used. One bottom one is 5x7 inches and the top is 4x6 inches.
Now they need to dry. Then I shall cut them to size, mount them on 200gsm card and position inside the mount/mats ready for framing.

They will be added to my Spring collection of available artwork. Happy weekend, good wishes, Anne.