Late night shift
Posted on
I had a late painting session last night as I got carried away with new pieces. Four of them found their way into the keeper pile. When the art juices flow I like to keep going.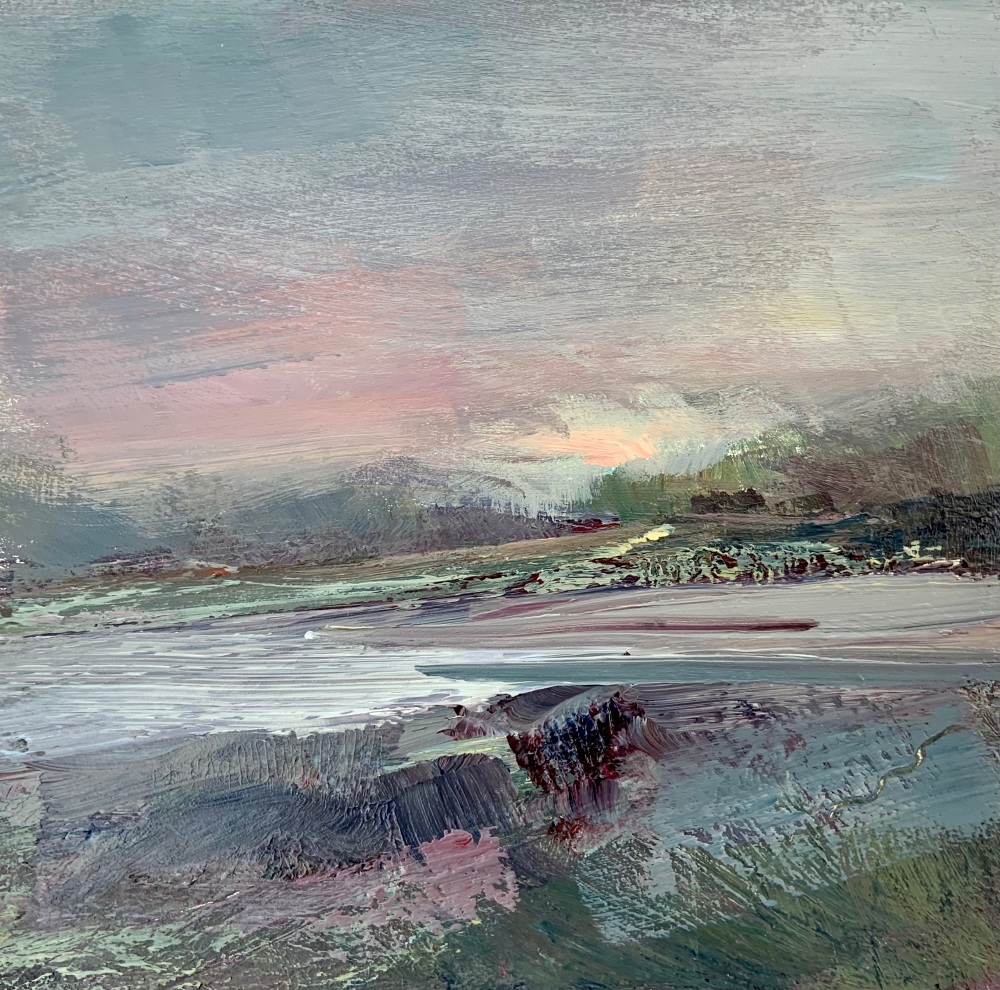 'Early' ... a 6x6 inch Ampersand panel in acrylics. I like the atmosphere and sense of a wild place.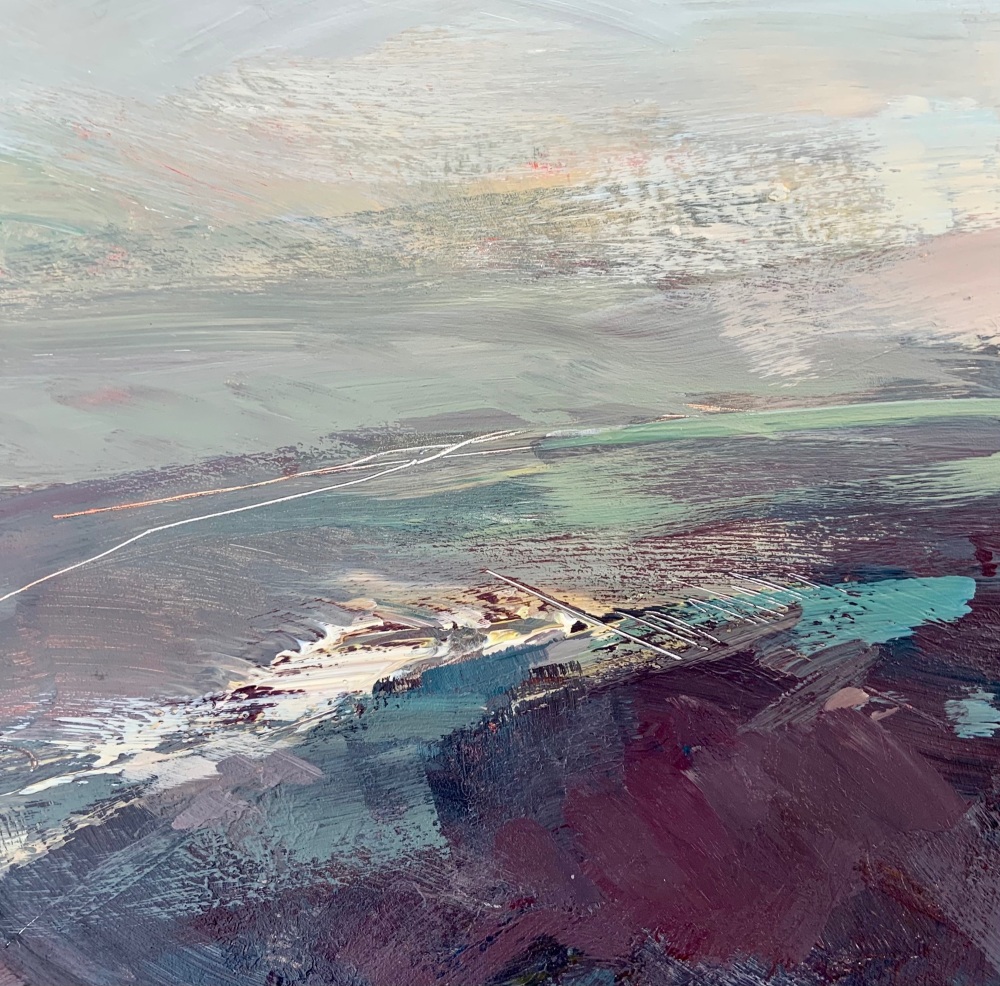 'Expanse' ... another acrylic on 6x6 inch Ampersand panel with a similar wild feeling.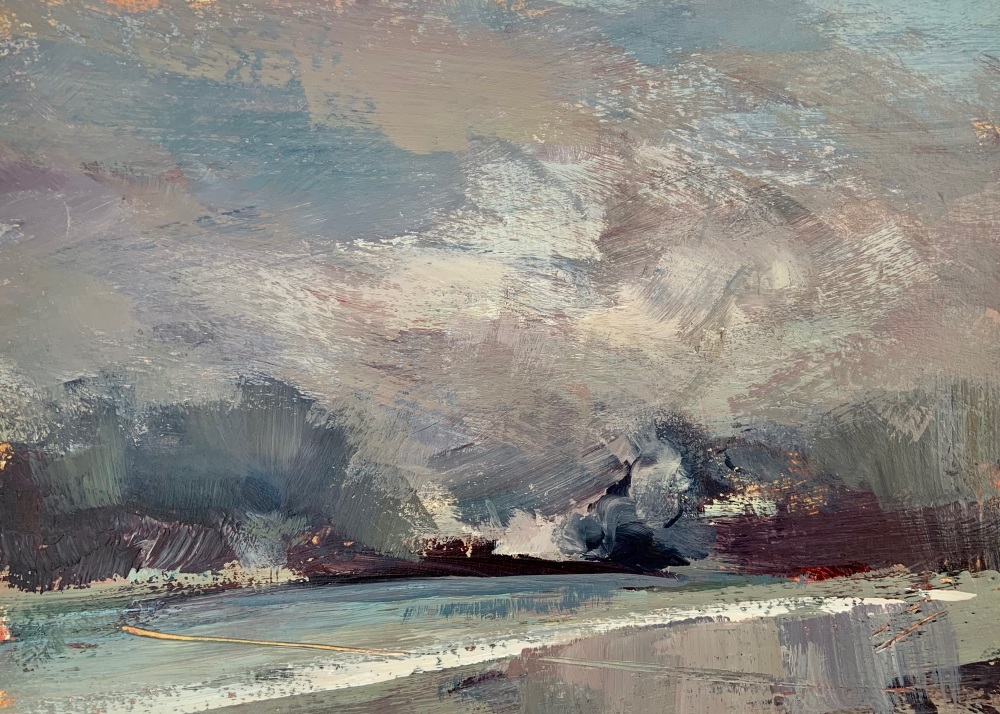 'Wild' ... this one is an acrylic on 200gsm paper to fit in a 5x7 aperture mount for framing. I get a sense of imminent winter storm. There is mystery here.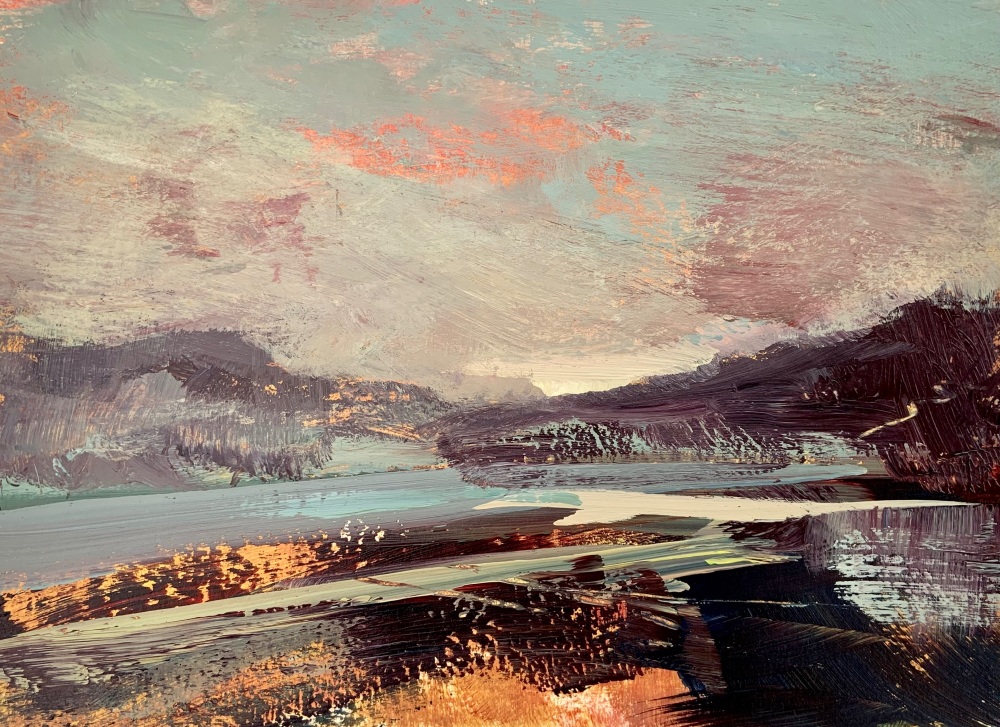 'Sundown' ... another 5x7 acrylic painting on 200gsm paper to fit in a mount. The warm under-painting of magenta and lemon was roughly brushed on the paper before I began.
I am using the same limited selection of colours for all these paintings. Magenta, Lemon, Ultramarine, Prussian blue, Indian yellow, Naples yellow, Burnt Sienna, Burnt Umber, Titanium white and sometimes a little Ivory black.

The stay-wet palette gets very messy as I mix and blend. I use a 12x16 white plastic catering tray with a damp cloth, a sheet of baking parchment for the paint and another tray as a lid balanced on top.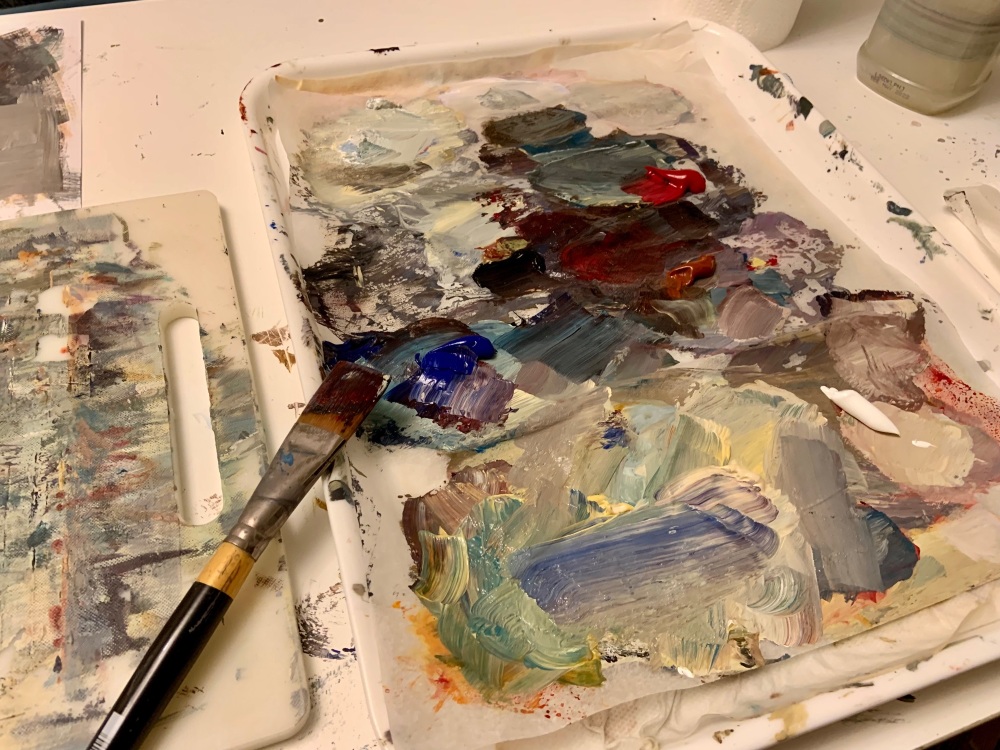 Here it is with the one inch synthetic flat brush I use for making the marks. The larger brush helps me to stay loose. I prefer to keep away from tightening up and give an abstracted appearance.


That's all for now, thank you for visiting. Good wishes, Anne.