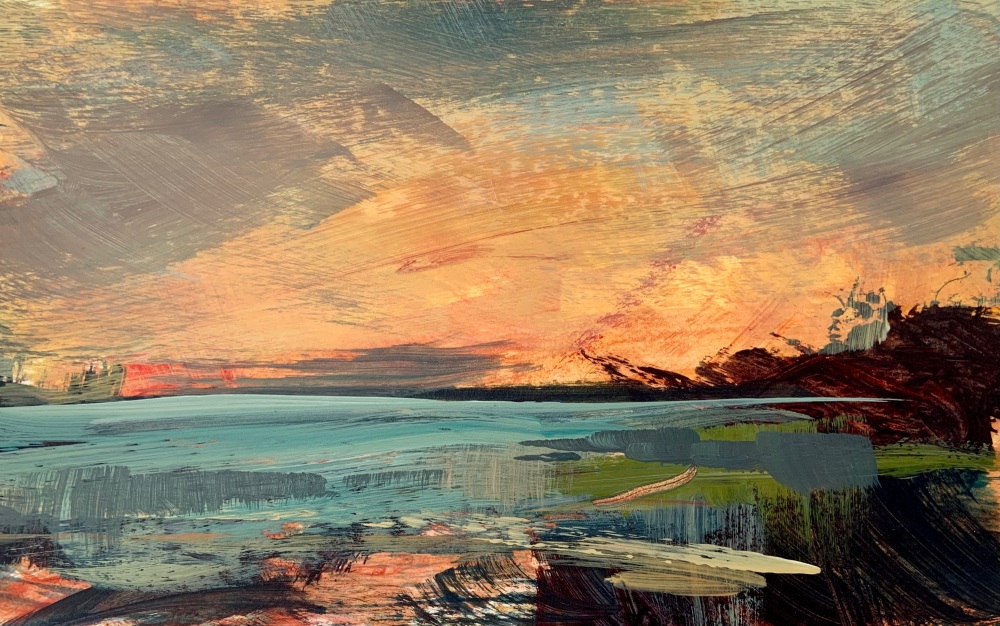 'Remains of the Day'… an acrylic 4 x 6 inch painting on paper. This one is destined for inside a 6 x 8 mount ready to frame. A friend suggested painting some to be placed in mounts and presented for sale in a Gallery. This was the first one. I used the same A4 size 200gsm paper with masking tape dividing it into four.


Here is another from the same sheet.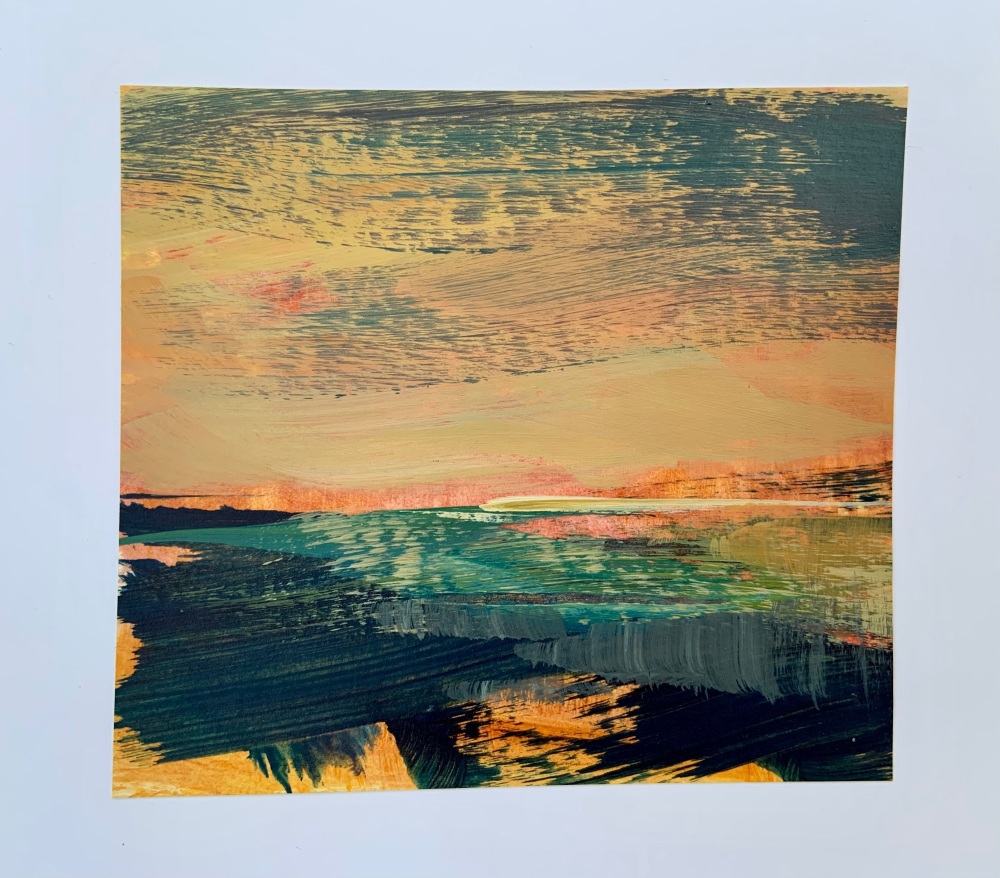 'End of the Day'...it is much smaller, about 4 x 4 inches. I have mounted it on a blank greeting card.

I used the one inch synthetic brush for these pictures. It helps me to keep the marks free and spontaneous.


Next, I changed my colours slightly. Another A4 sheet of paper with tape to divide into sections. This time I wanted a 5 x 7 inch piece for the 7 x 9 inch mount.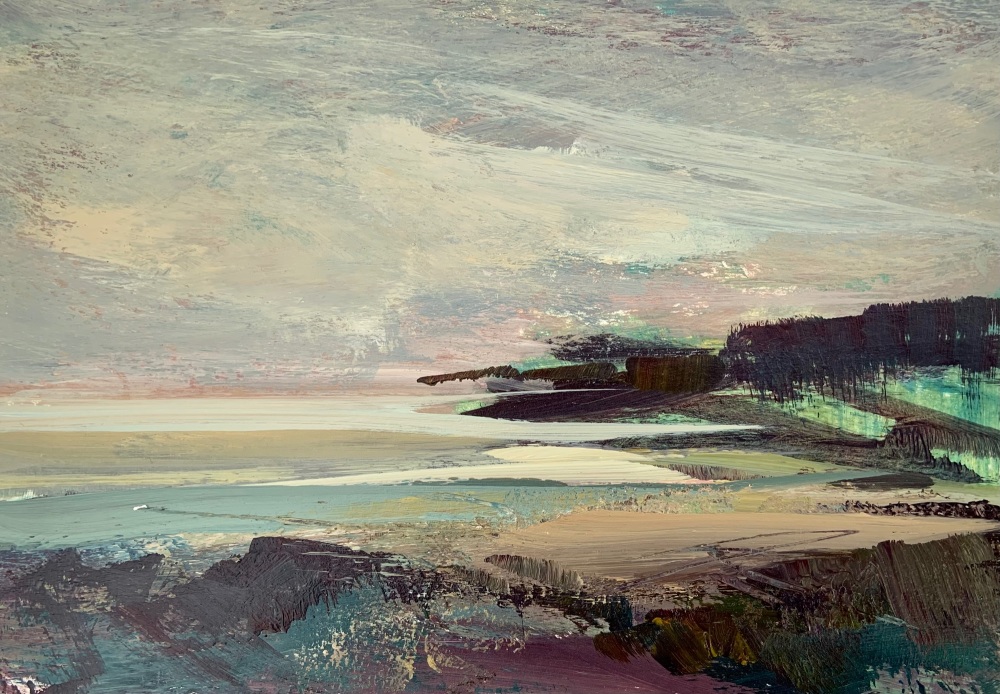 'Secluded Bay' ... there seems a touch of mystery in this piece. Maybe it's the colour palette giving a cool aspect whilst making the abstracted marks to give a sense of place.
My paintings begin with choosing the colours. I like a muted palette for these land and seascape paintings. Having some magenta and a yellow can always be used to spice it up a little. I often scrub the paper with these two colours for a warm under-painting. Little fragments nearly always show though the finished picture. Other than colour and size I let the painting evolve as I am not looking for an accurate description...more an atmosphere and feeling.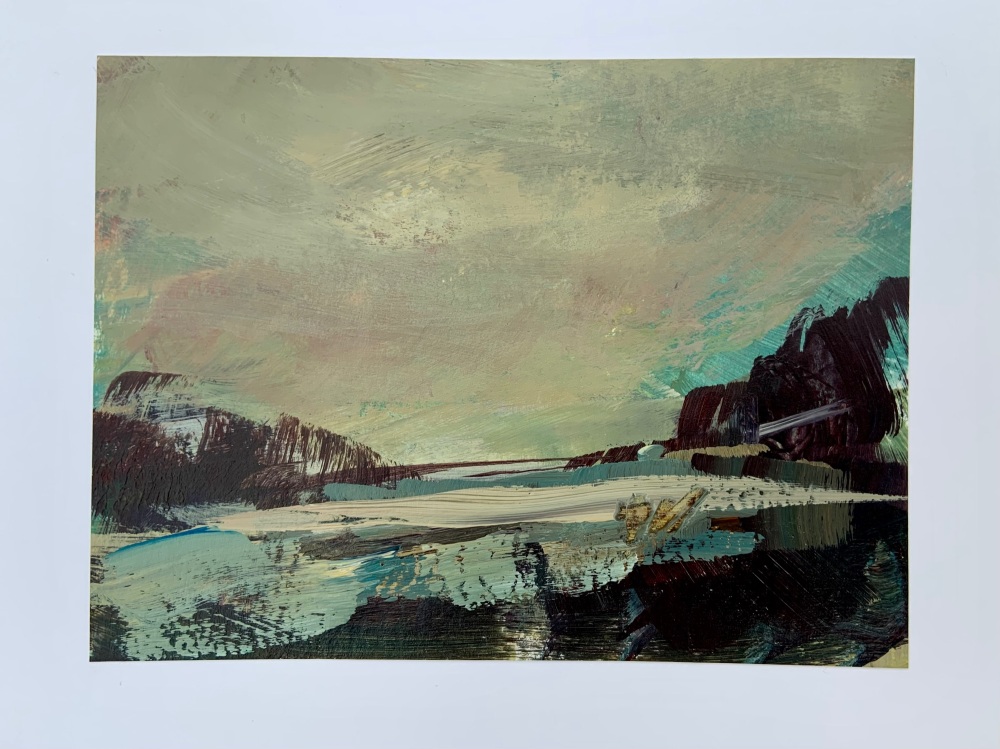 'In between' ... a smaller picture from the same cool palette. This is mounted on a blank greetings card.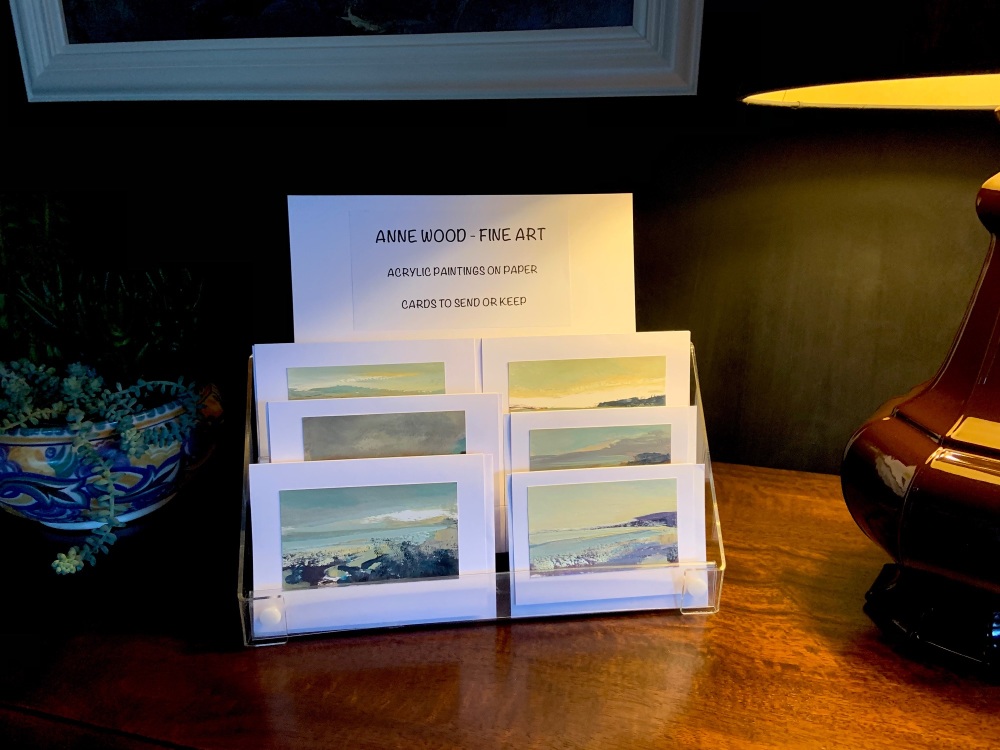 Here is a rack with some of the paintings. They can be sent or saved...all of them are originals as I don't make copies.


I have ordered some mounts for the larger ones. It's quite exciting. They should arrive this week. Then I shall let you know how they look.


Thats all for now...thank you for visiting. Good wishes, Anne.