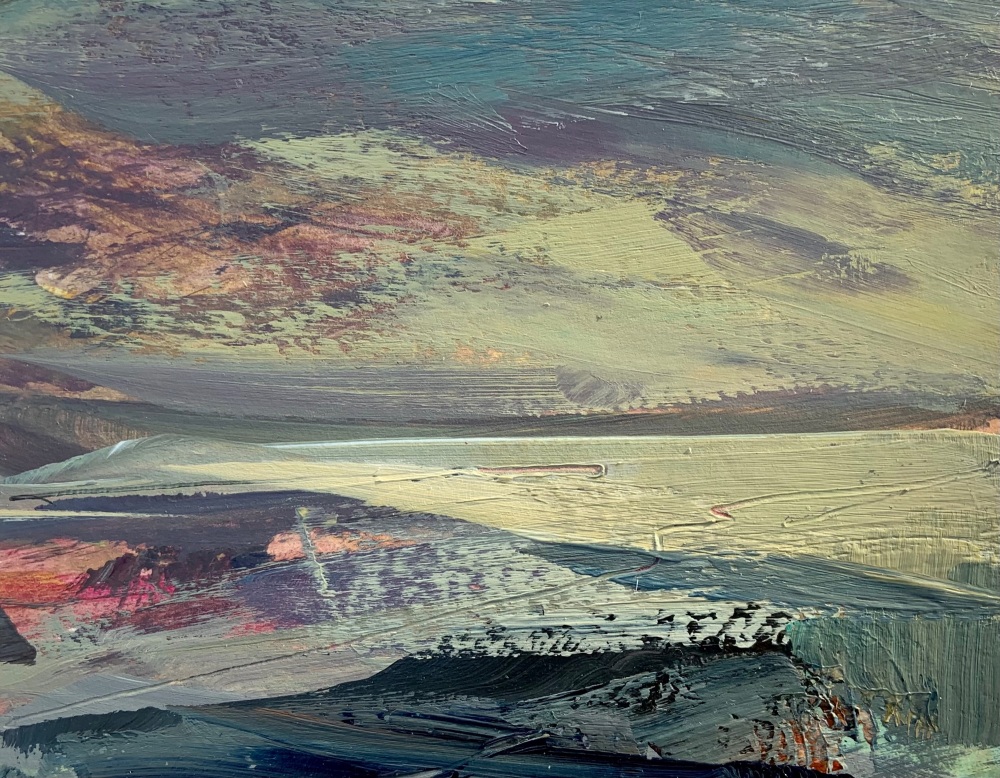 'Warm Glow' A new 4x5 inch painting in Golden Acrylics on Canson paper mounted on 5x7 inch card.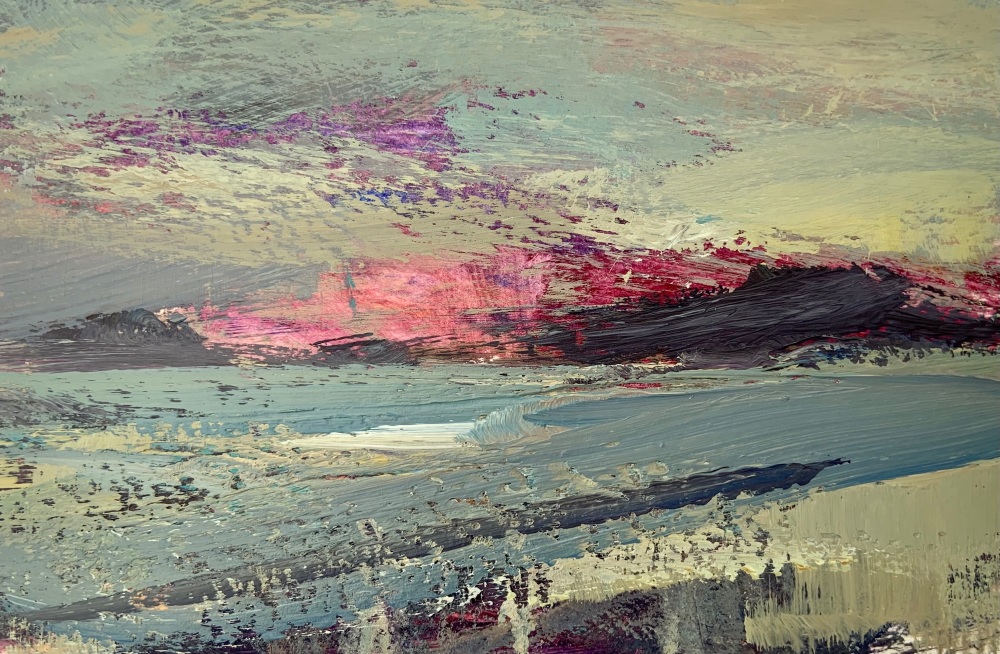 Sand, sea and sky. Eight new 4x5 inch acrylics on 200gsm Canson paper.
These have all been mounted on 5x7 inch greetings cards.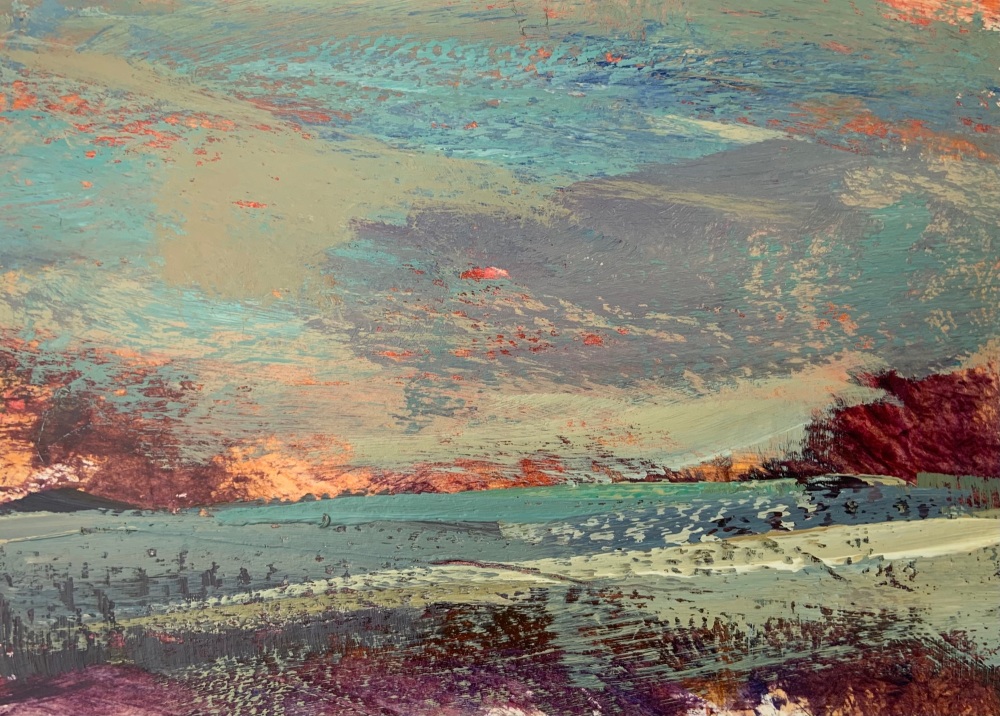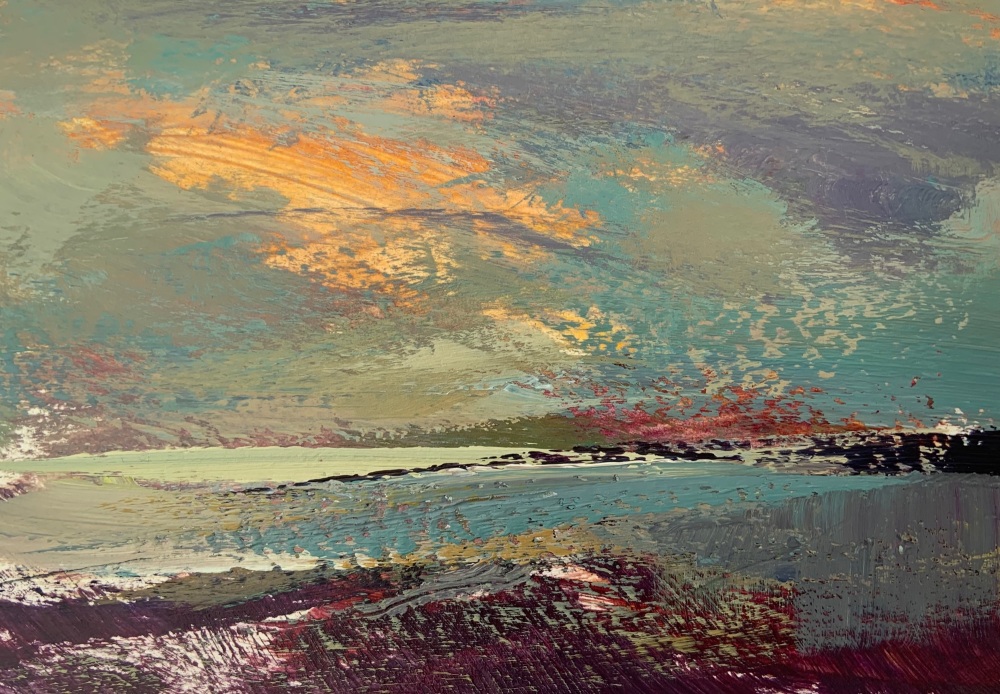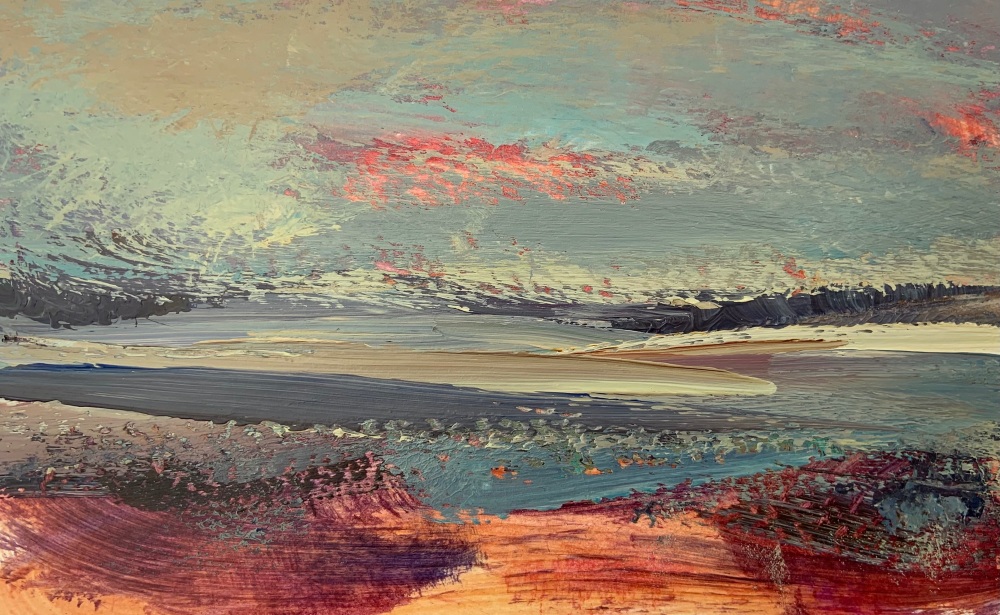 These are all made with a warm palette...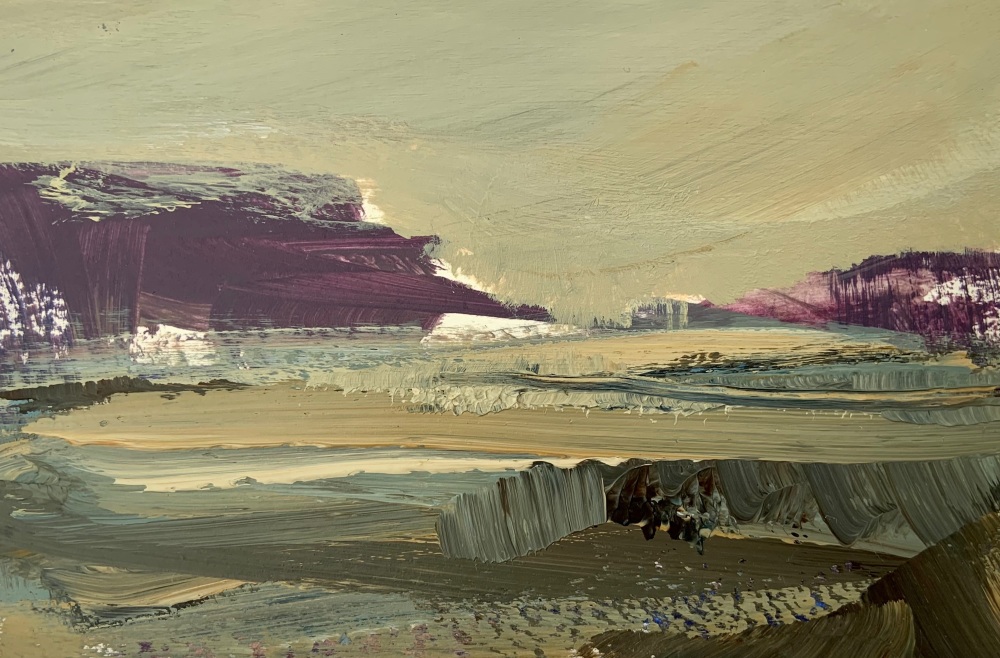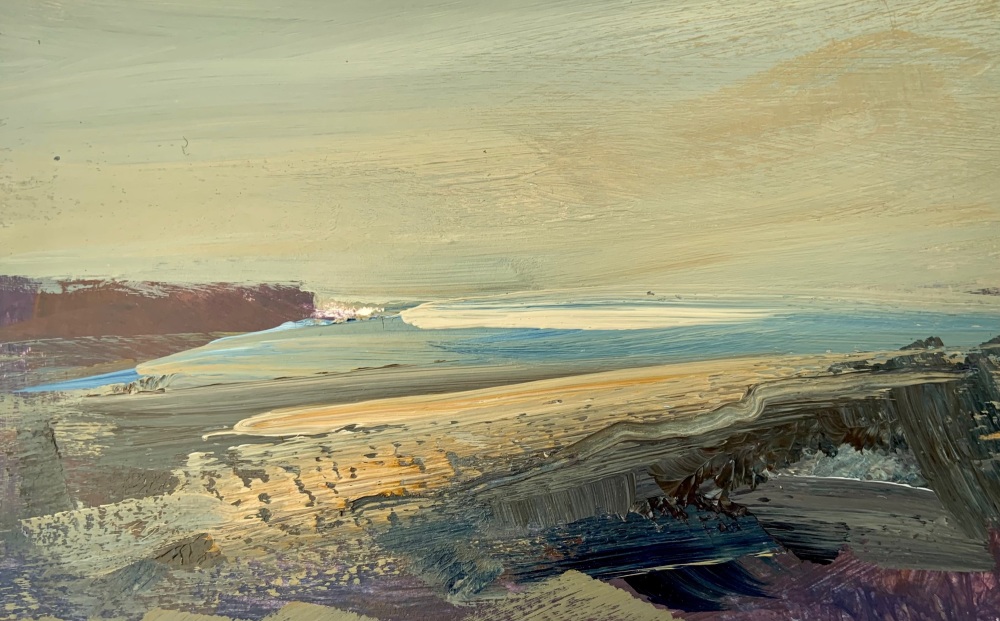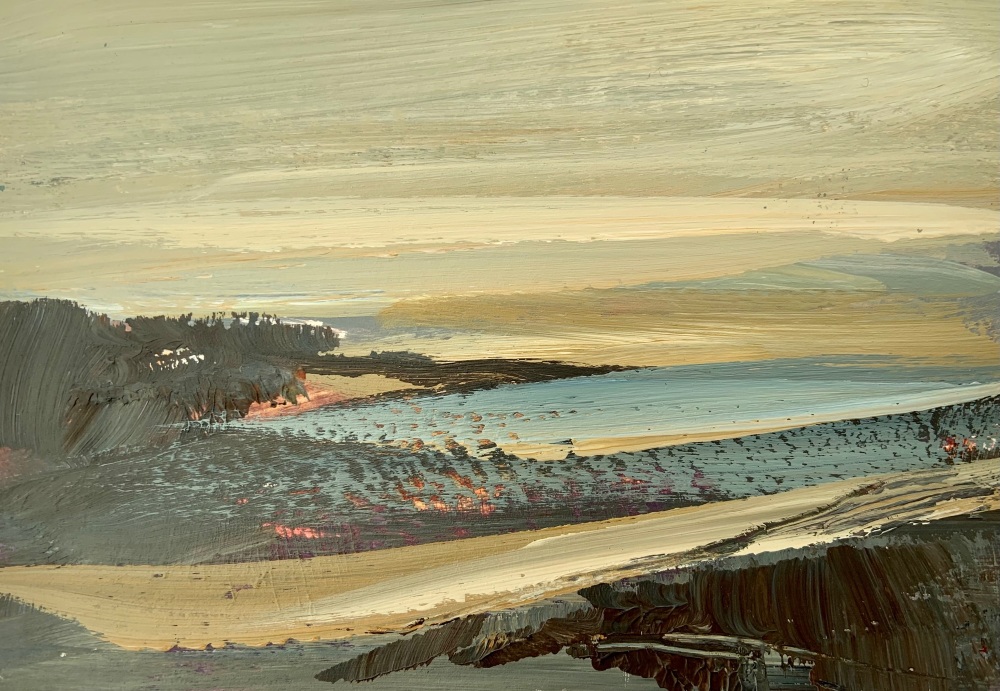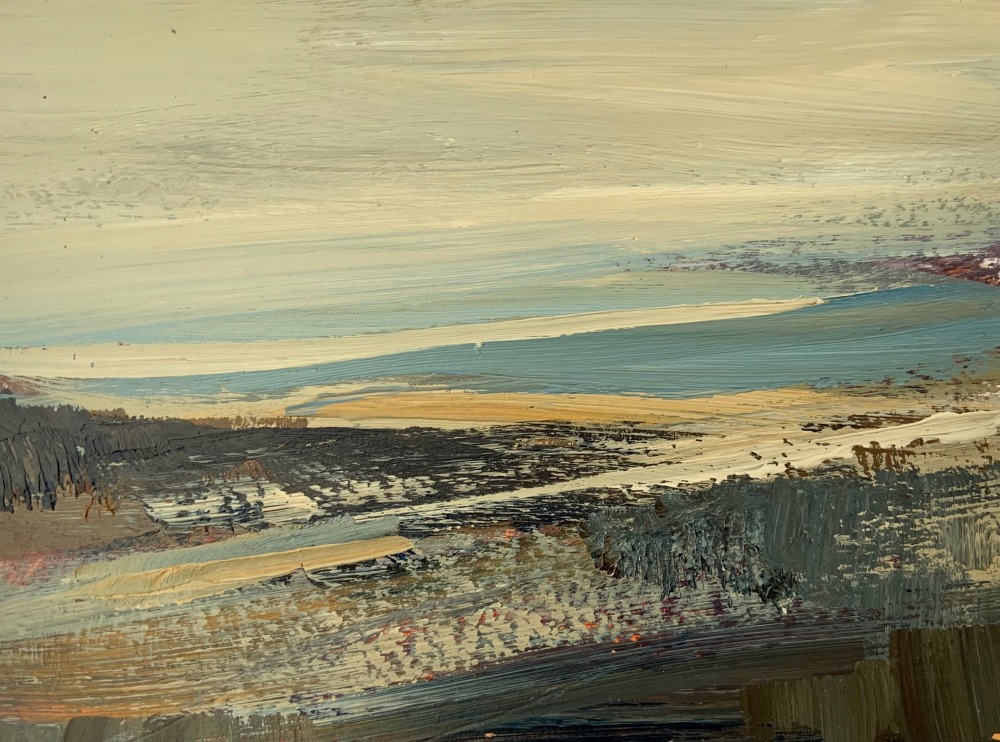 These are made with a cooler, flat light palette.
I used Canson A4 size paper taped into 4 portions which are just right for mounting on the blank card. All the cards are supplied with envelopes.
The cards are ideal for sending or keeping...the card fits into a 7x9 inch frame.
I am making the most of the wintery weather by having short hour long painting sessions, often late at night when it is quiet. Painting quickly with a large brush helps me to make spontaneous marks in these abstracted seascapes.
Thank you for joining me to read my Studio musings....good wishes, Anne.