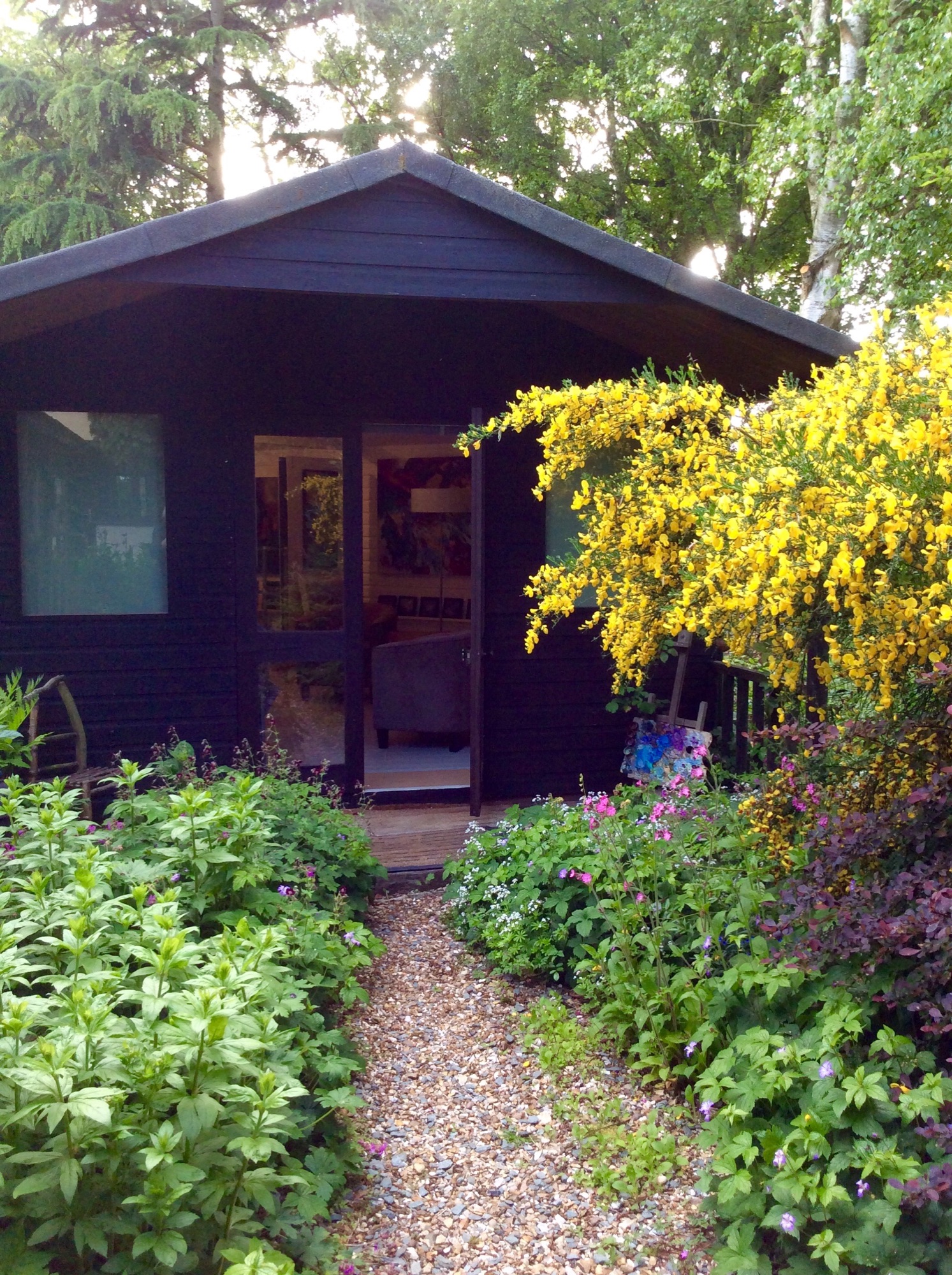 WILD AT HEART STUDIO...
Here is my workplace….a timber cabin set in a wild garden where I live in rural Lincolnshire.
This is where I create my paintings. They are everywhere in this timber cabin, from tiny oil studies on paper, abstract acrylic landscapes on paper and larger canvases hanging on the walls.

I began making my art twenty years ago. A visit to a painting exhibition had inspired me. I wanted to see what I could do myself but it was many years since my very brief encounter with art school.
A long journey lay ahead so I taught myself daily to find what I wanted to say in my work.
Initially my paintings were based on reality, making landscapes and coastal studies. At first I used watercolour, then acrylic and finally I fell in love with oil paint. As the years went by my work became looser; bold and expressive paintings emerged and I got excited by the spontaneity and freedom that abstraction offered when making my marks.

For several years I worked exclusively in oils but I have included Acrylic painting again in my small artwork. Some of my paintings are abstracted land/seascapes on paper and small panels. Others are purely spontaneous abstract with a mix of geometry and organic shapes and lines.

I am a member of the Lincolnshire Artists' Society and the Nadin Group, exhibiting my paintings in the group shows. I have received four awards for my work and I currently serve on the Committee of the Lincolnshire Artists' Society.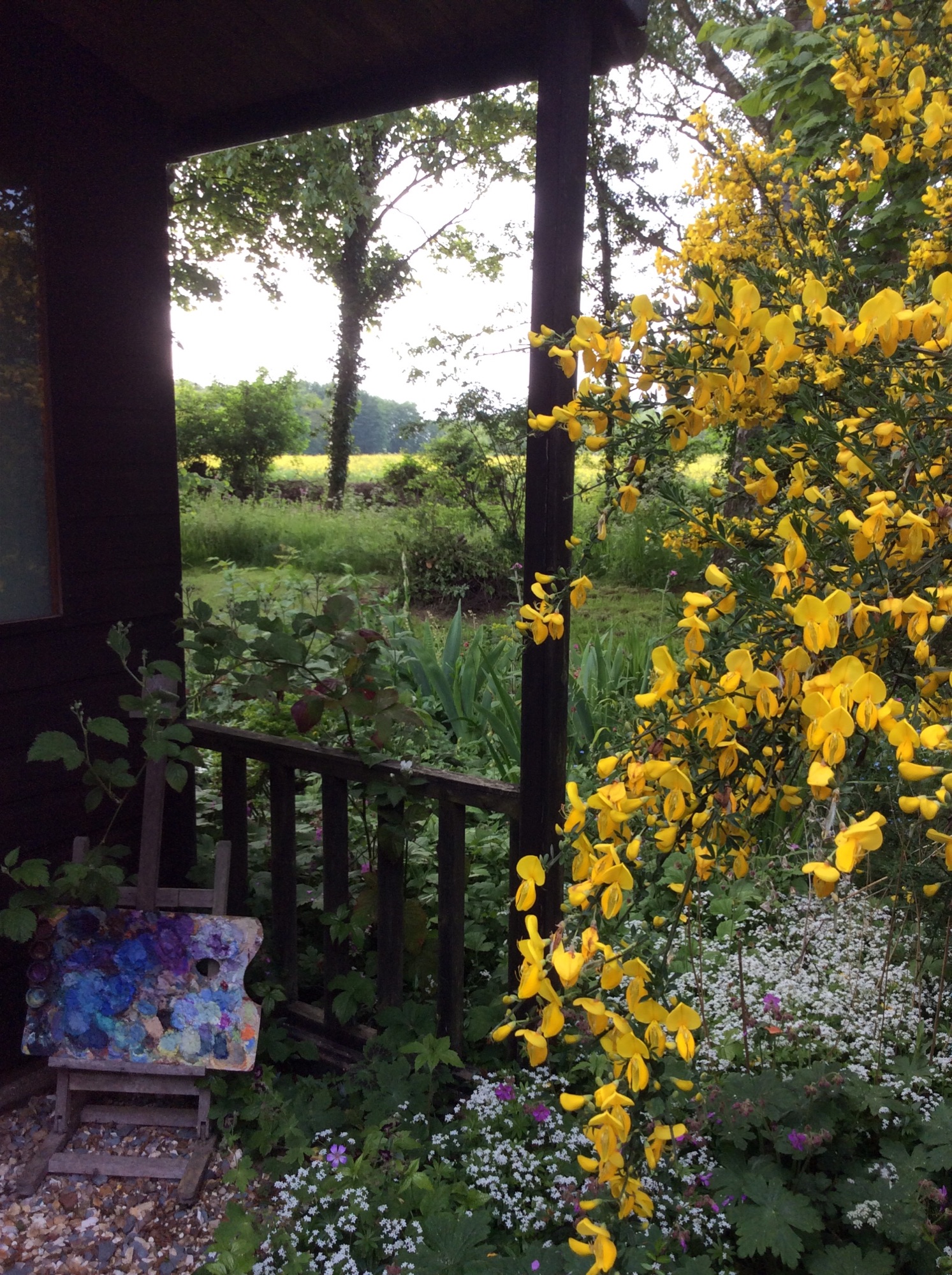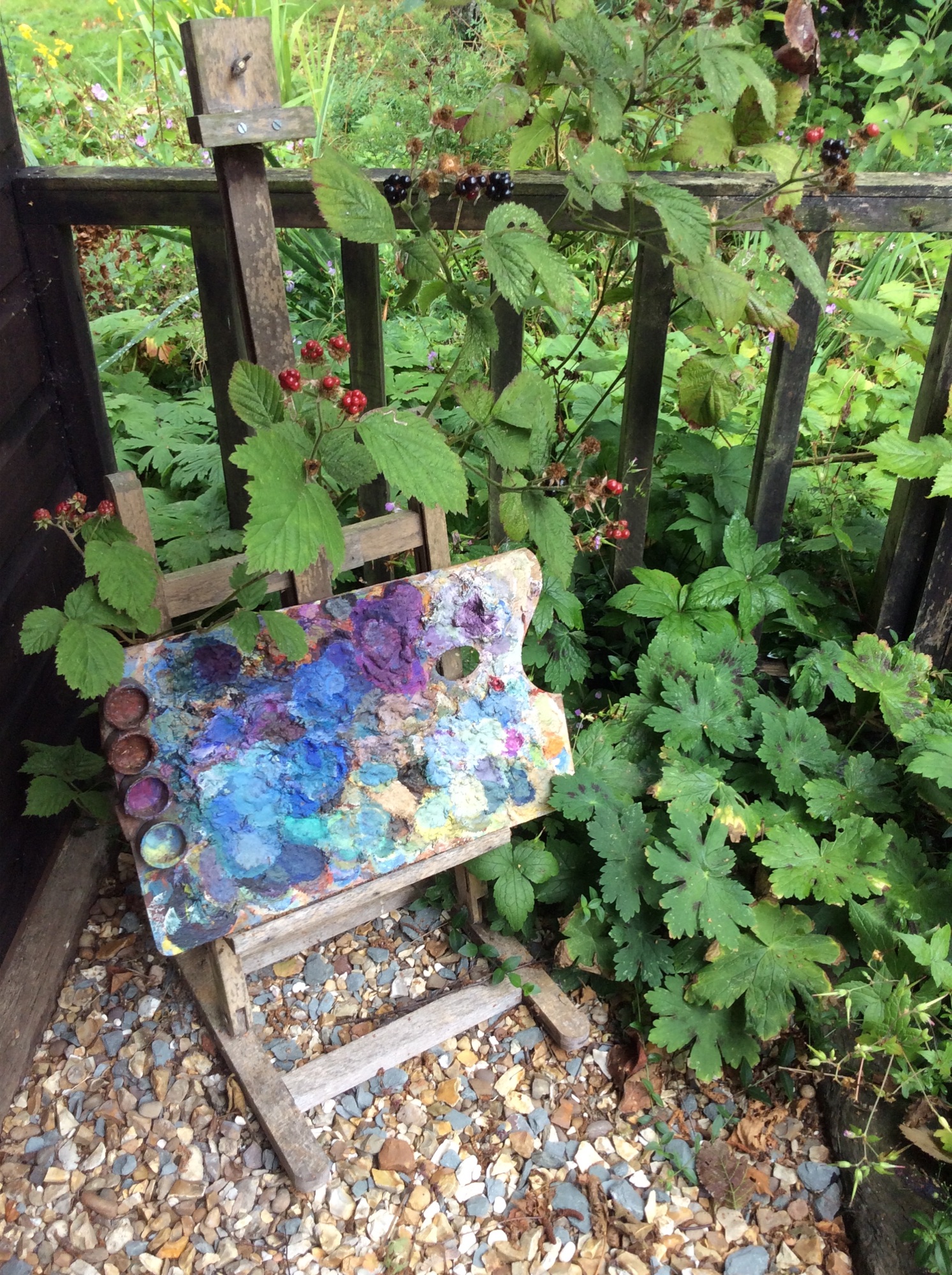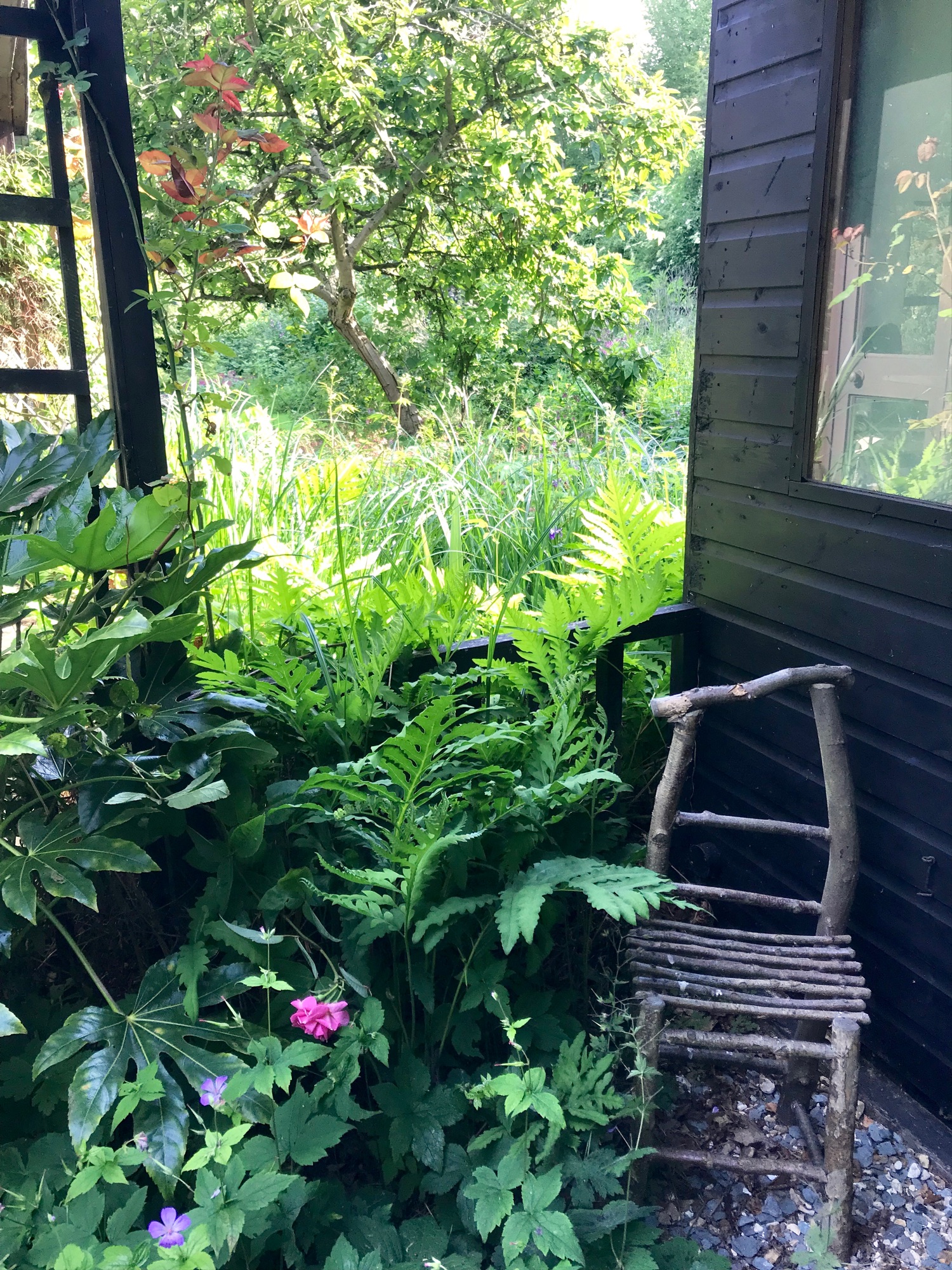 A view from my veranda.
The small coppiced wood chair was made in 2002 from hazel and apple grown in the wild garden.
The wild garden is a source of inspiration in texture and form.
My art is mostly abstracted away from total reality but often some aspects of nature emerge. Here is a wild pond area in my garden.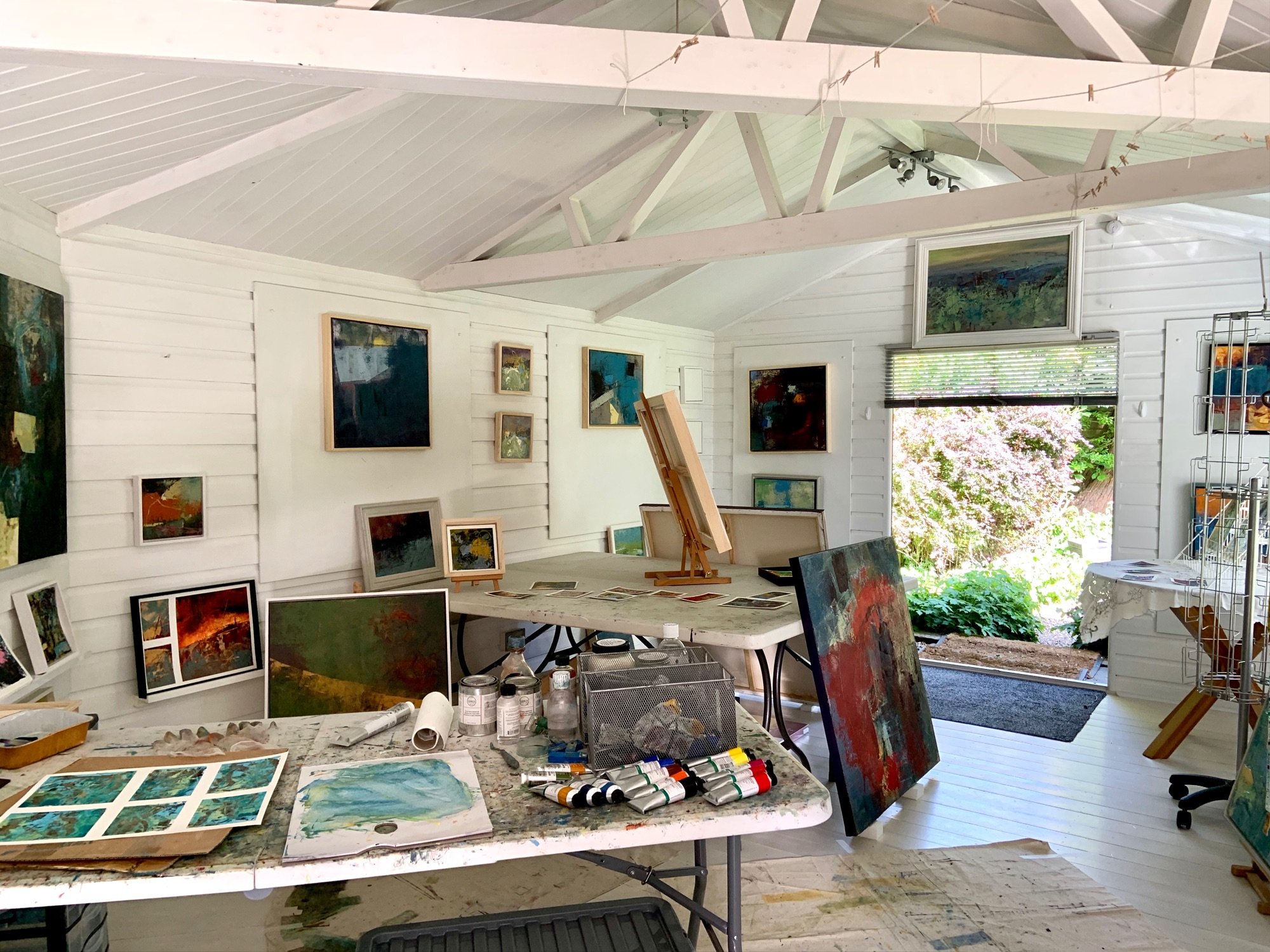 Paintings in my workspace...
My studio has space for finished paintings to hang on the walls. I like to have them around me when I work. They can be a source of inspiration for a new piece especially if I am working in a series.
They are everywhere in this timber cabin, but change around frequently as I add and take away.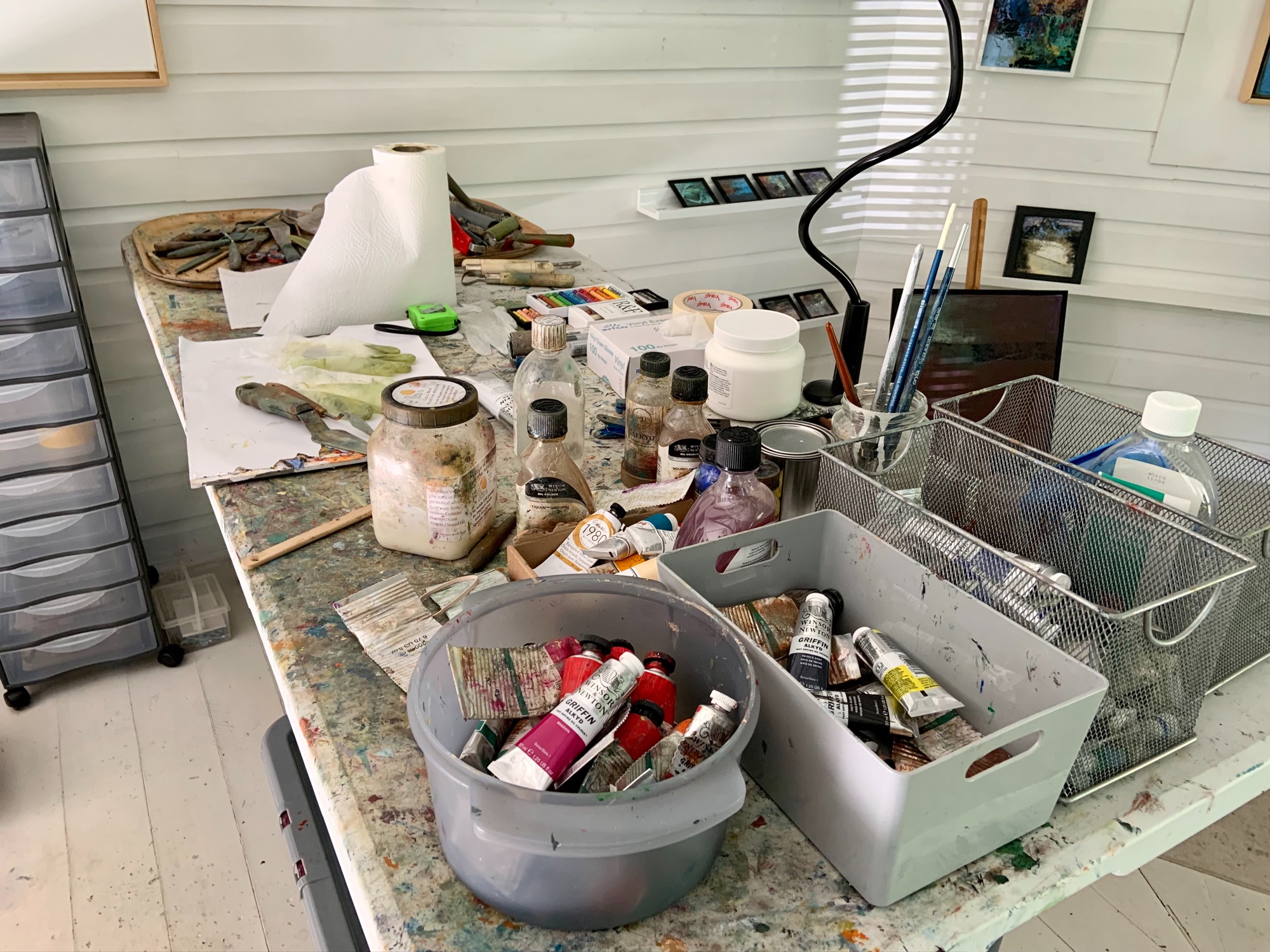 Some of the tools I use for oil painting with cold wax.
These folding buffet tables are ideal work tops. I also work on the floor so I can work easily. Some paintings are quite physical.
Below are some oils canvases resting and work on Arches oil paper drying on the table. Some of the small ones are made into greetings cards.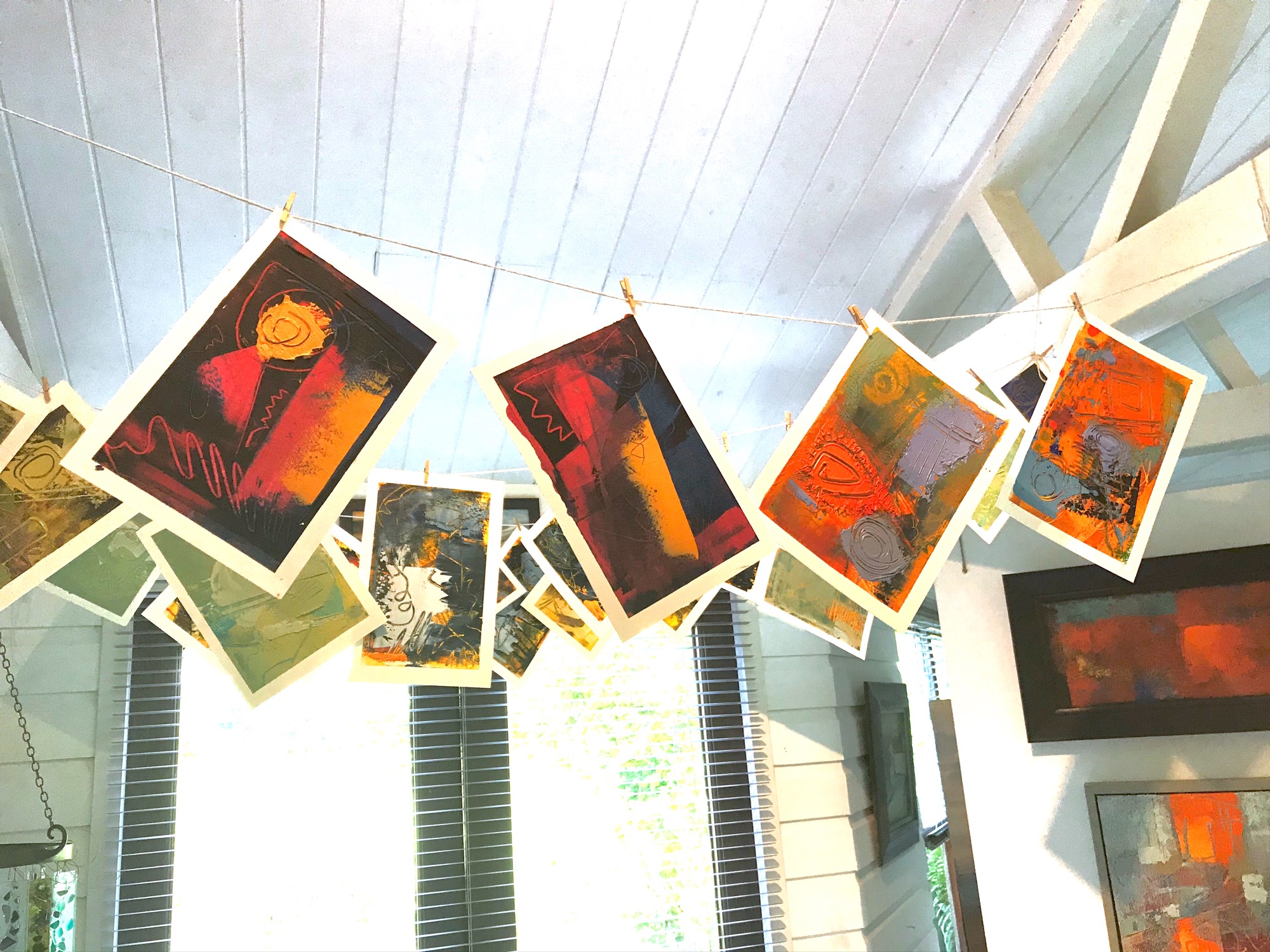 Drying lines for little demonstration pieces on Arches oil paper.
These small works can be mounted and framed or used as greetings cards.
To read my other pages, click
NEW FOR 2022...
WILD AT HEART GARDEN CAMPSITE
A secluded garden retreat - weekends in May, June & July
Copyright on my oil and acrylic paintings and designs on cards and gifts
Anne Wood ©️ 2022