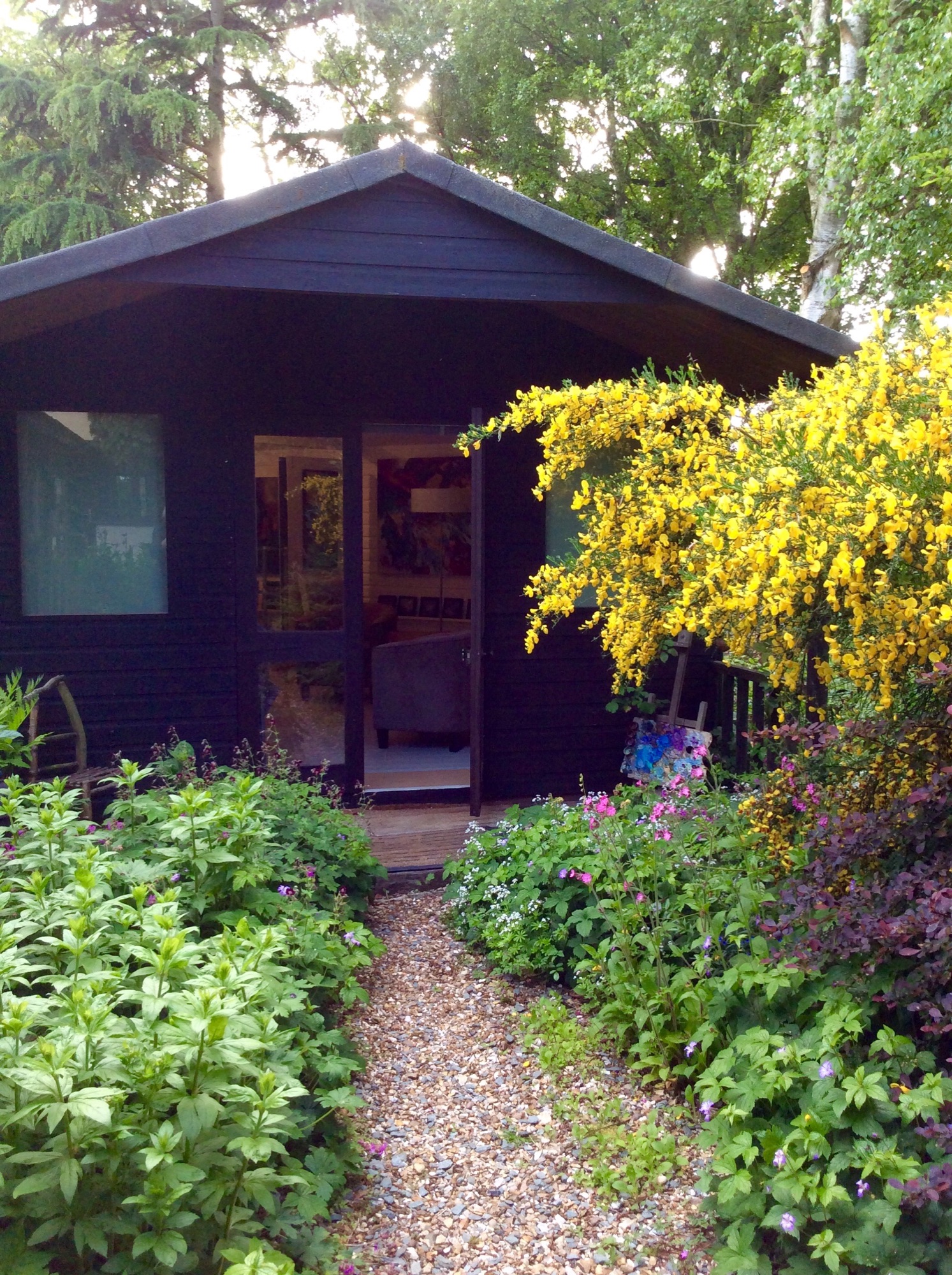 WILD AT HEART STUDIO...
This is my workplace….a timber cabin set in a wild garden where I live in rural Lincolnshire.
My oils and acrylic paintings are made in here…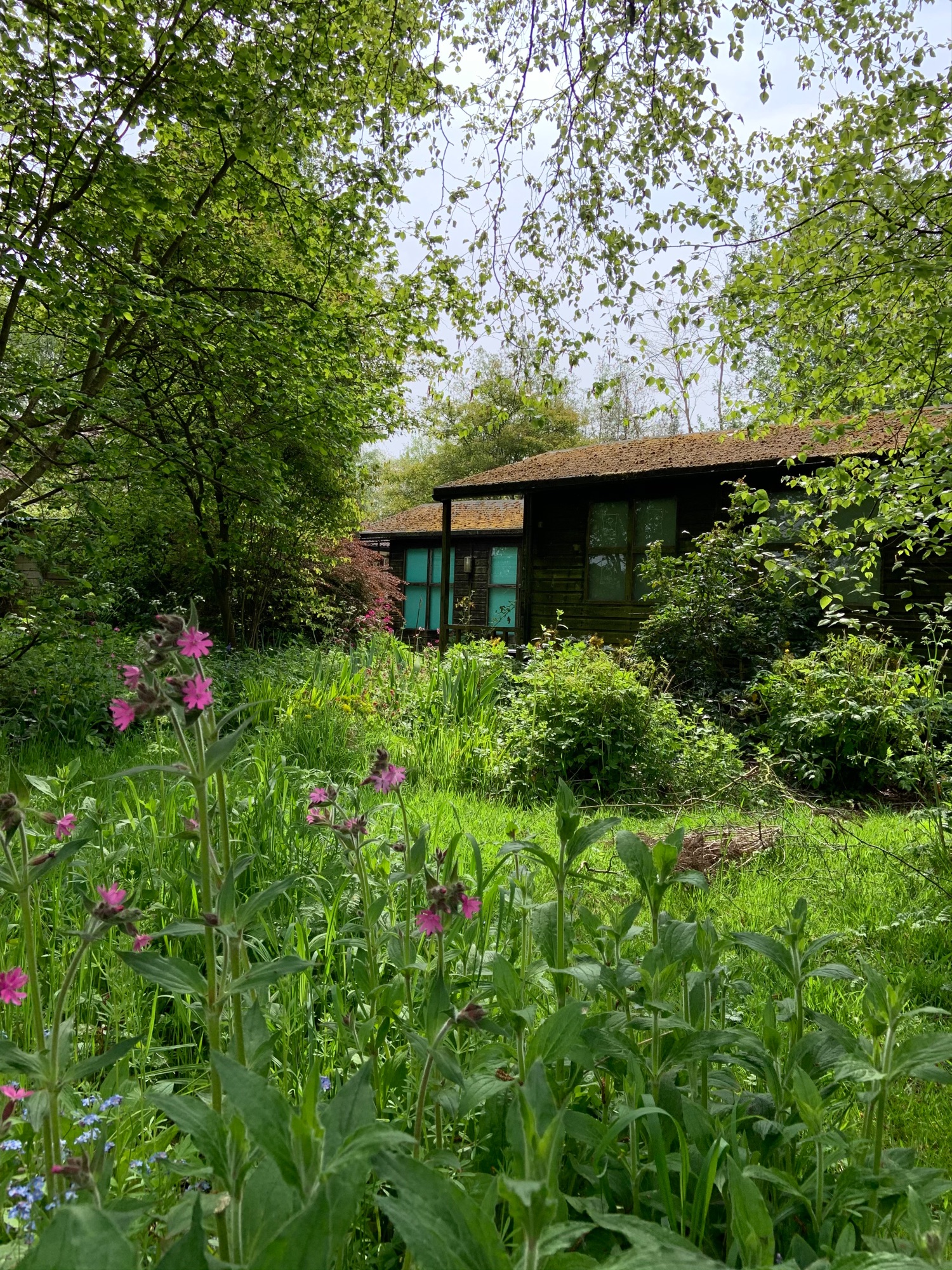 Spring 2021
The wild garden next to my studio.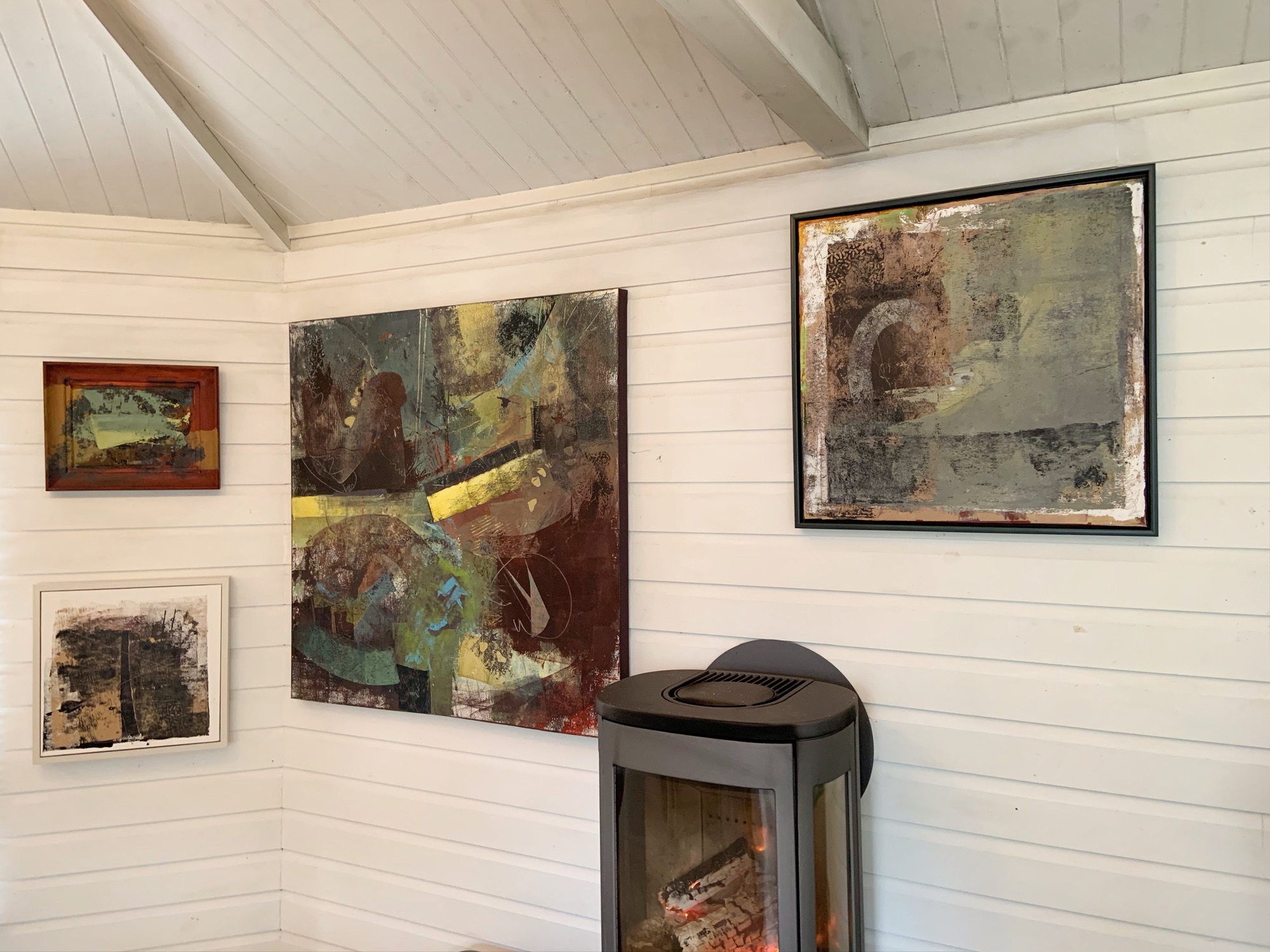 Paintings in my workspace...
My studio has space for finished paintings to hang on the walls. I like to have them around me when I work. They can be a source of inspiration for a new piece especially if I am working in a series.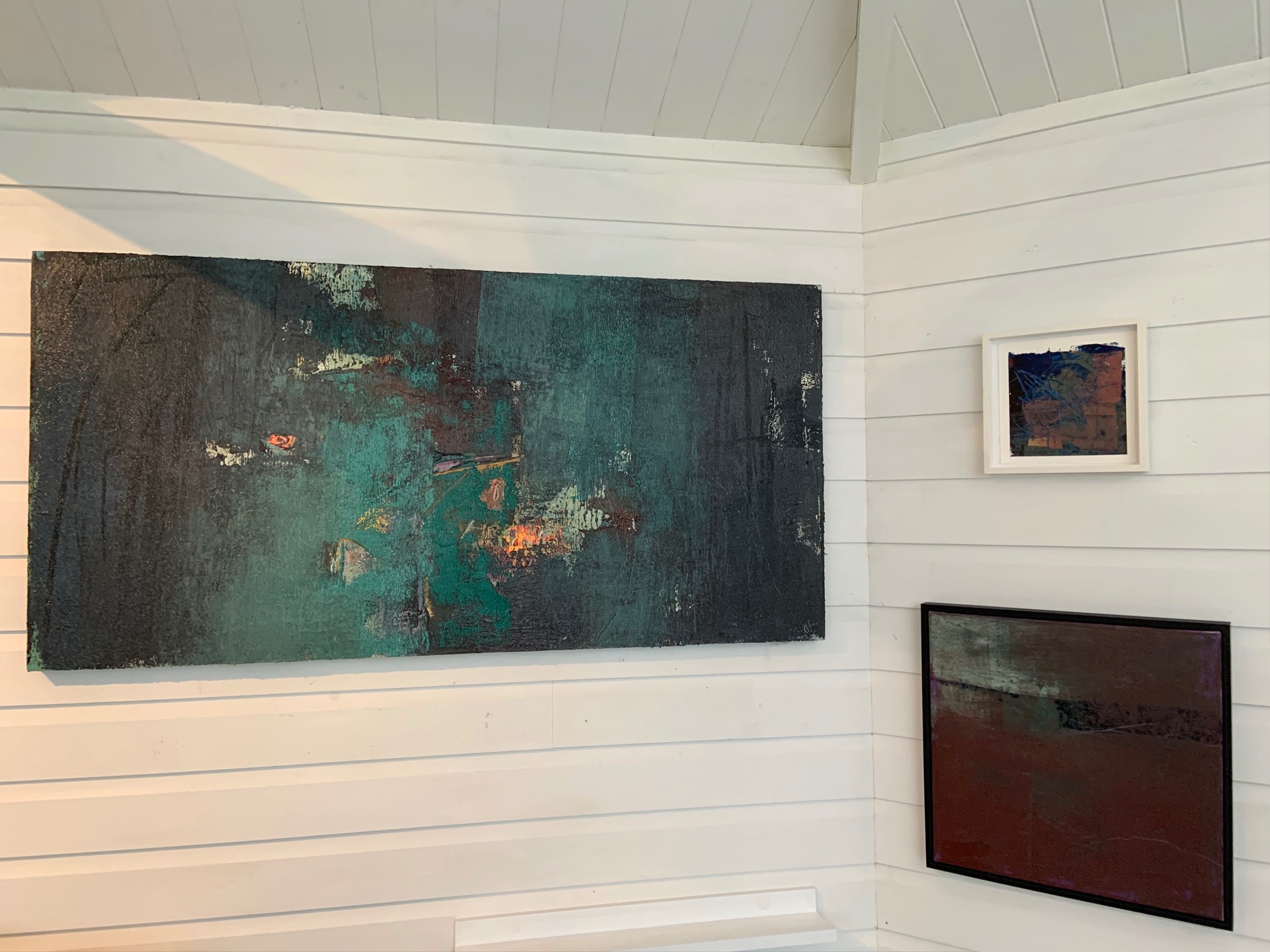 This long canvas is one of my favourites...it has quite a history after being reworked twice.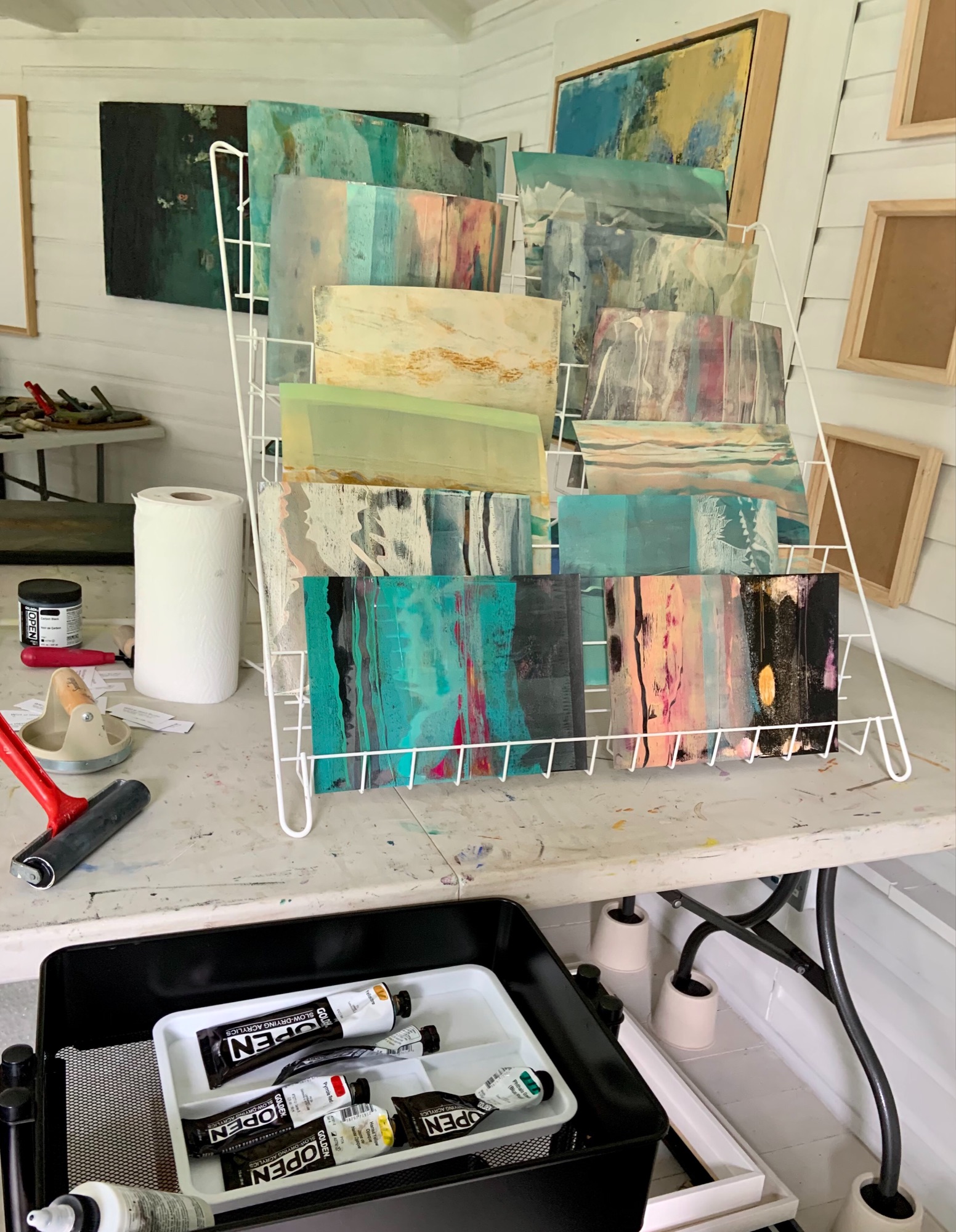 Some paper works drying...I use this card rack to store them until dry.
The tables are just right for making my small pieces. They are raised up so I can stand and work.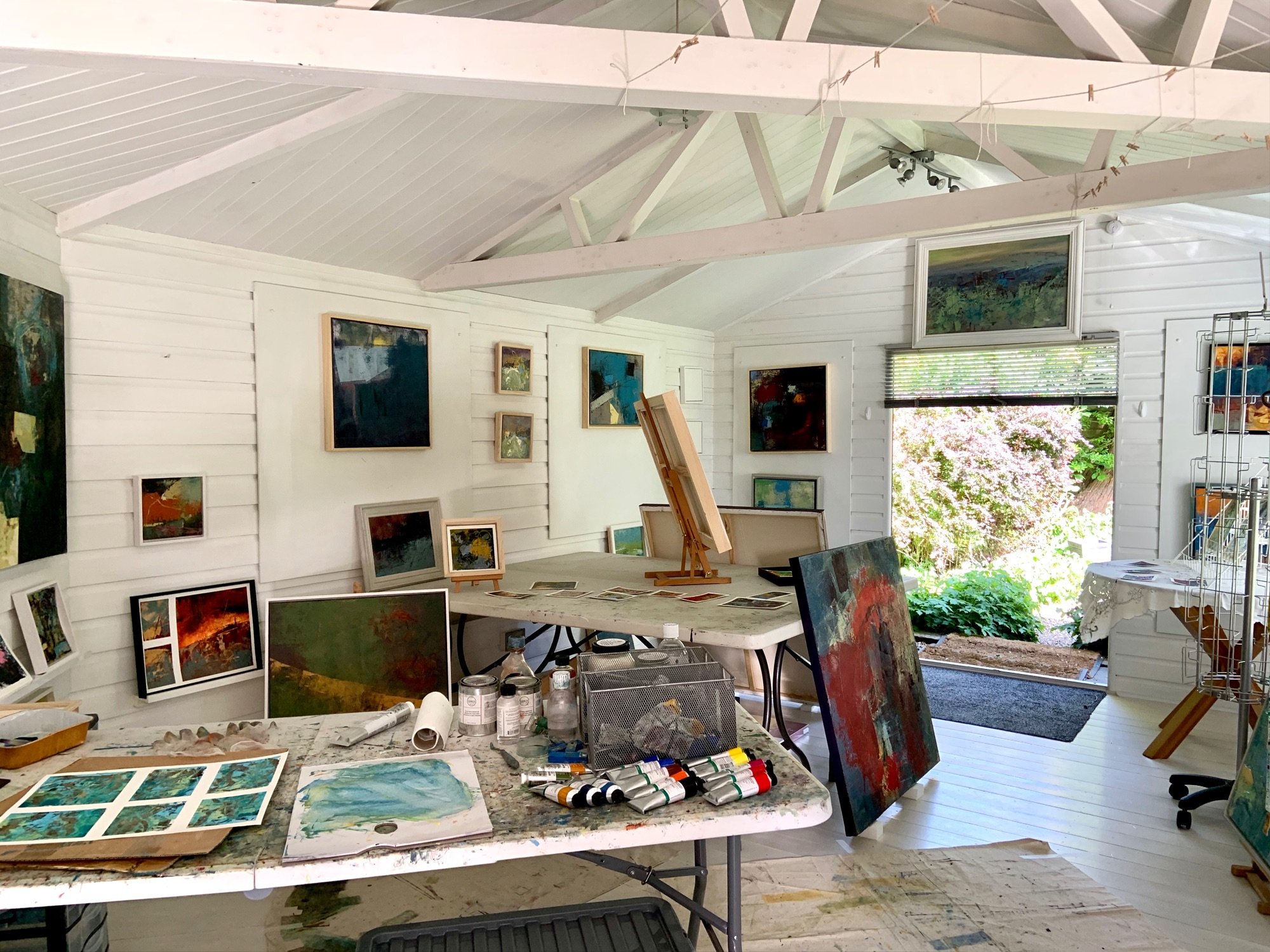 My workplace and tables..with some work in progress.
For the oil paintings I work on tables, floor and wall rather than an easel. The nature of my process can be quite energetic so I like the space to move around.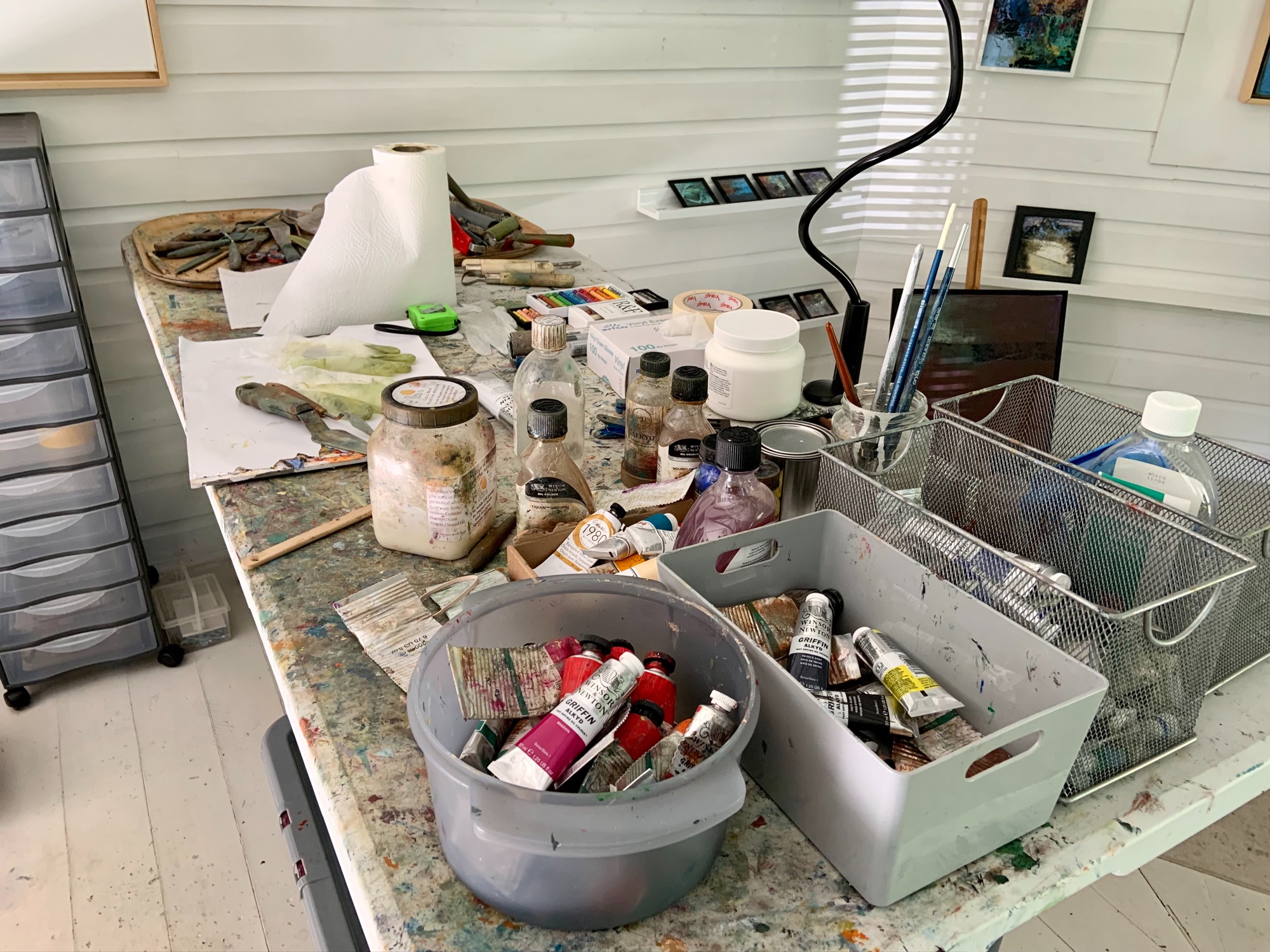 Some of the tools I use for oil painting.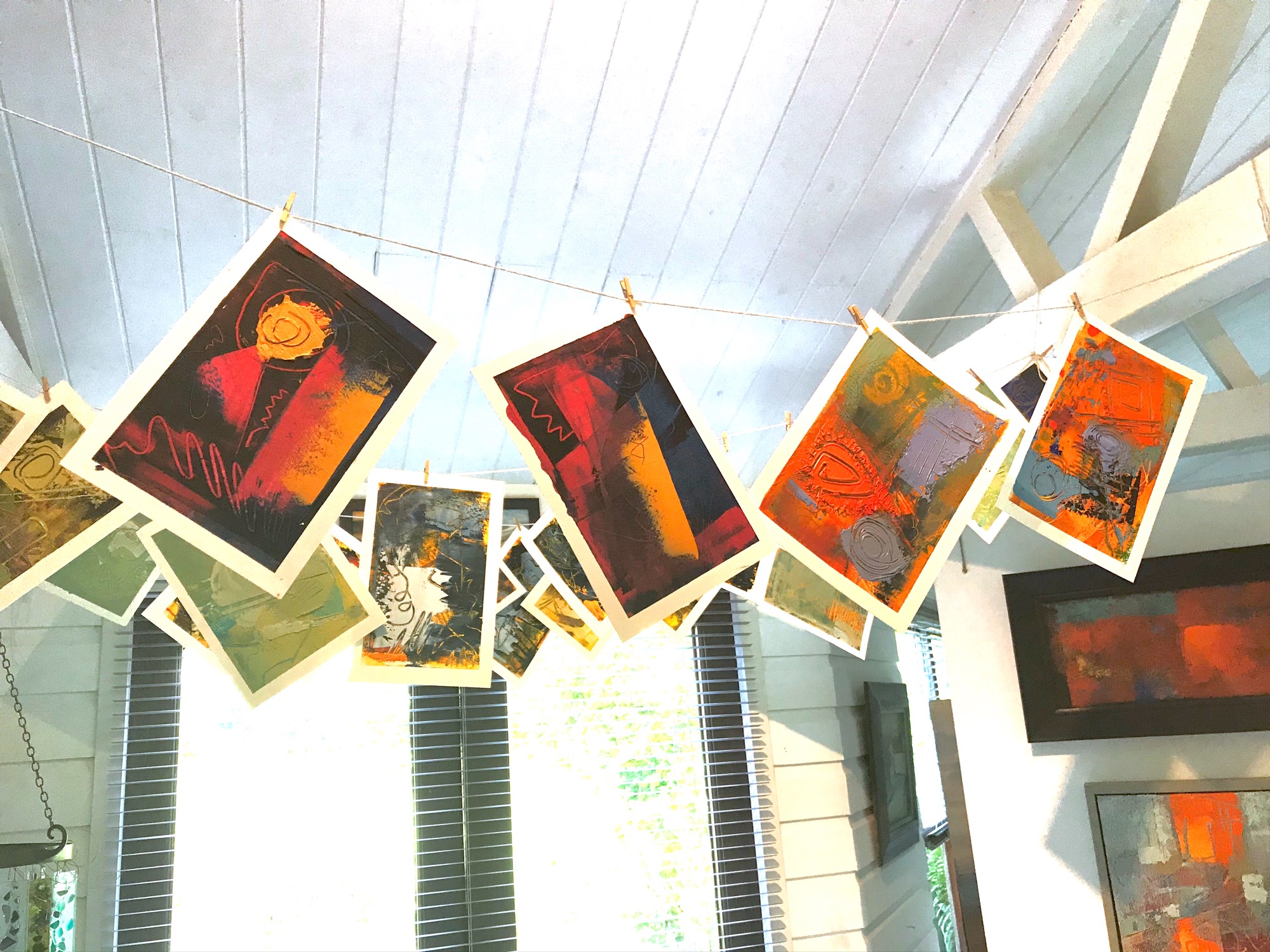 Drying lines for little demonstration pieces on Arches oil paper.
These small works can be mounted and framed or used as greetings cards.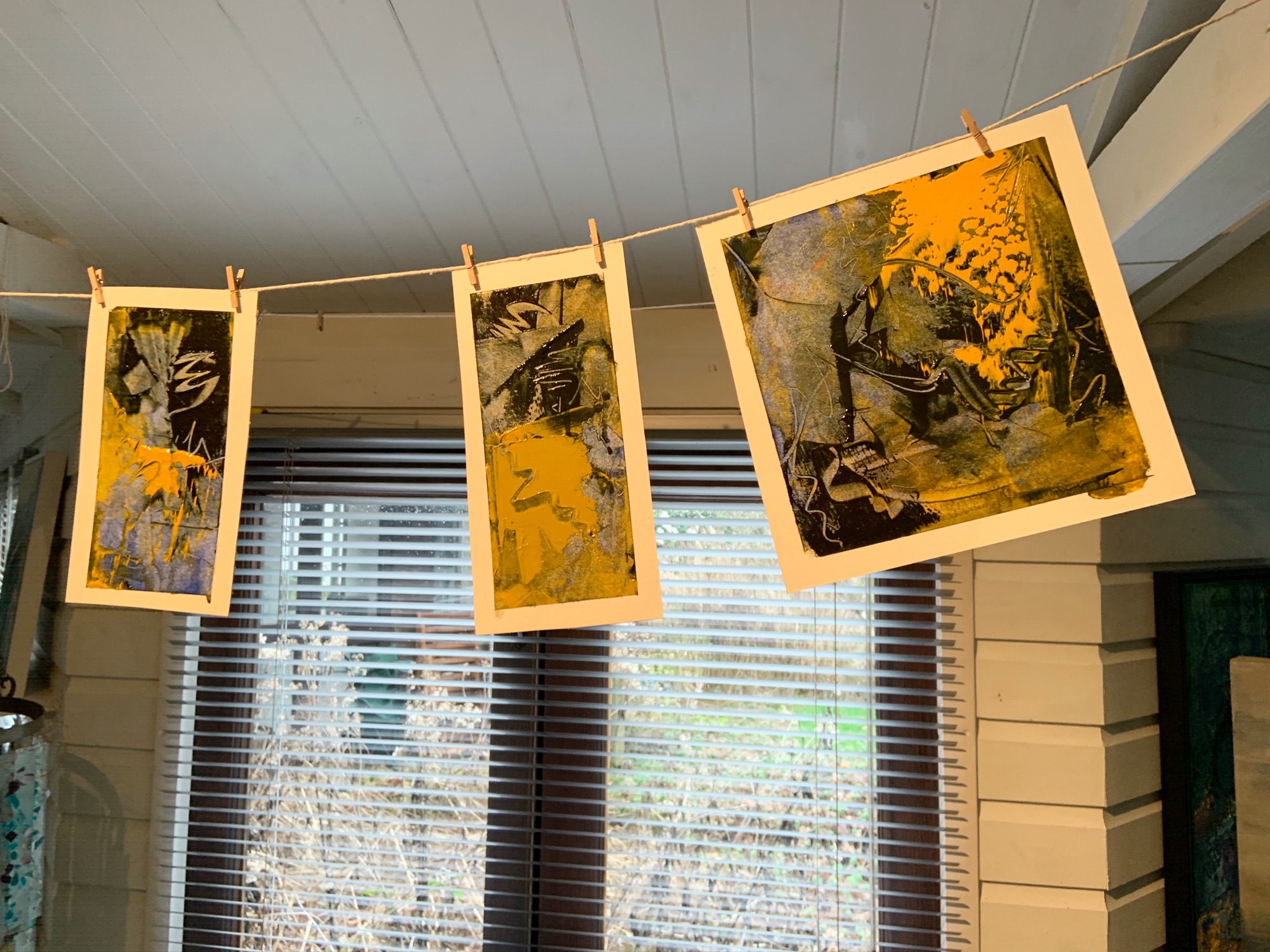 Drying time...
Simple but effective, a piece of string and pegs.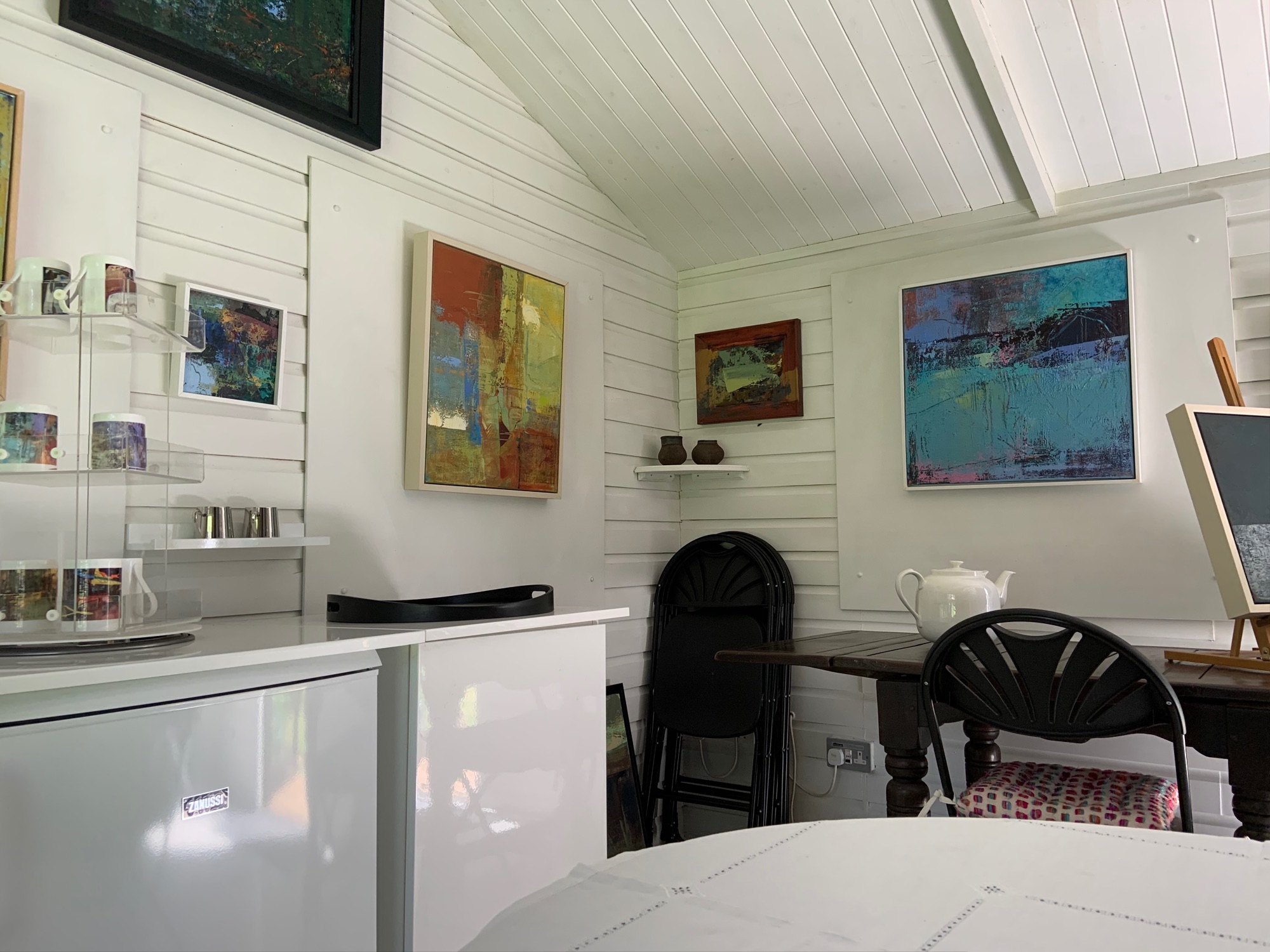 Studio kitchen..and coffee corner.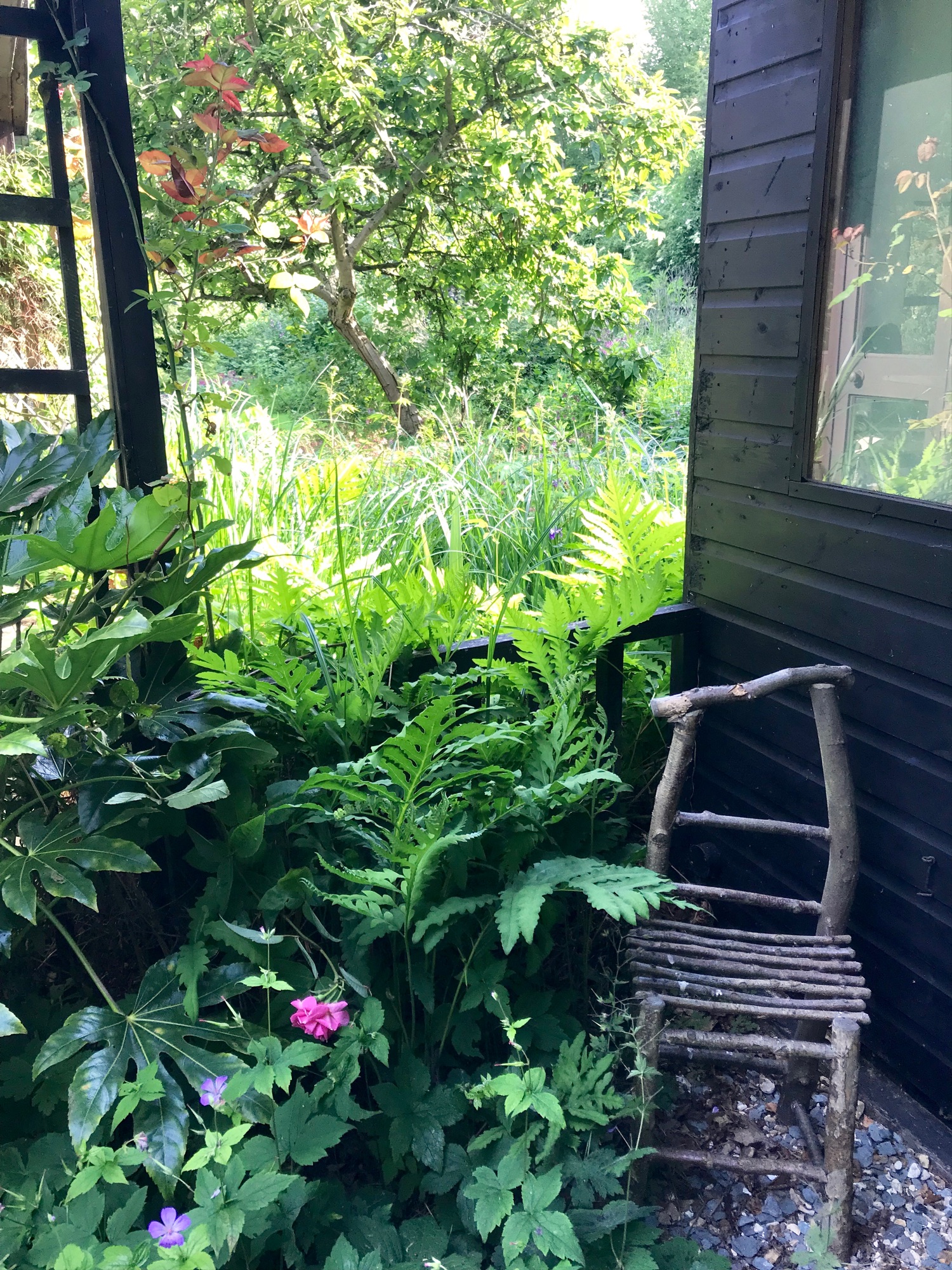 A view from my veranda.
The small coppiced wood chair was made from hazel and apple grown in the wild garden.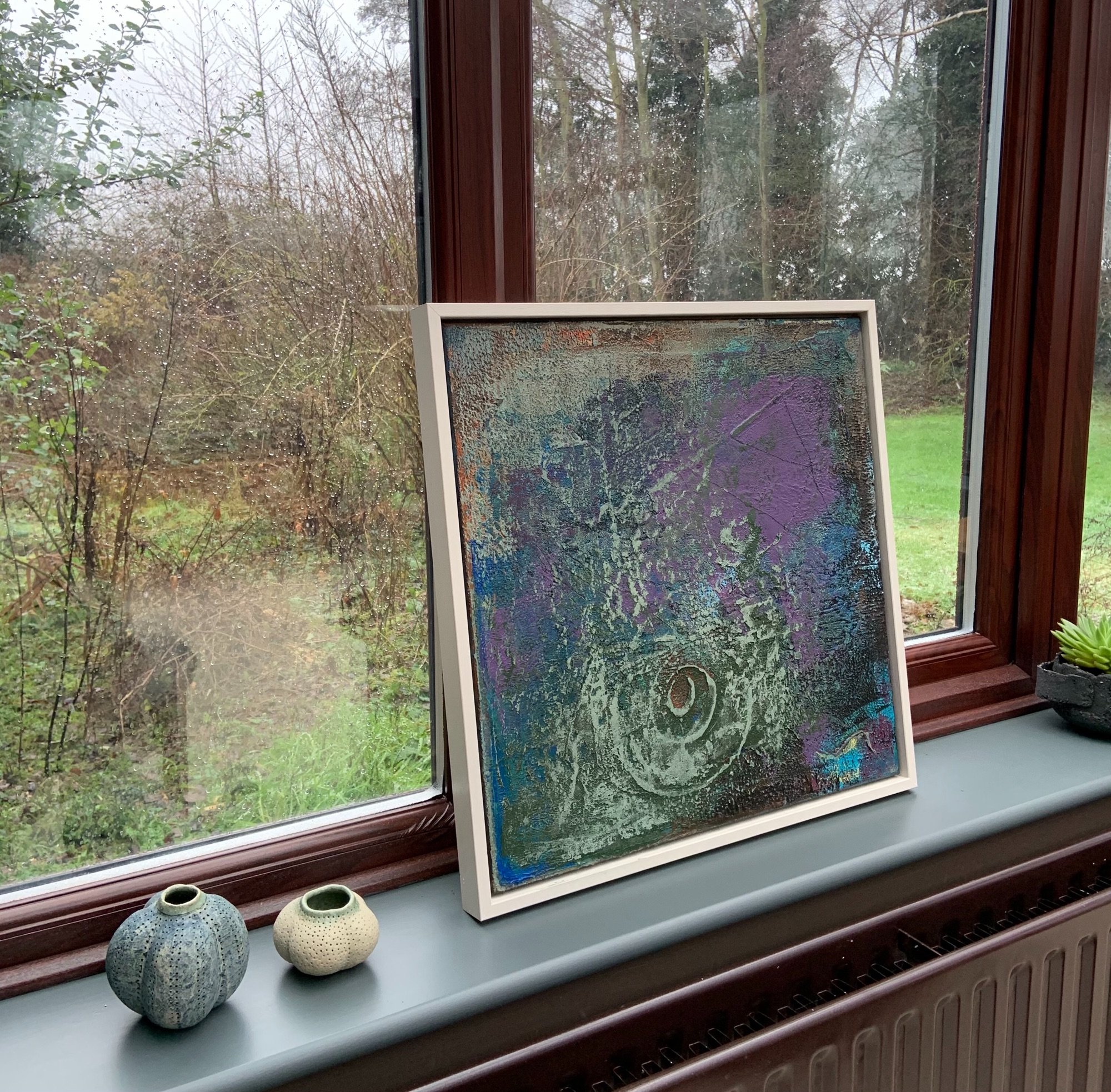 'Breath of winter'
Oils and cold wax medium on 20 x 20 inch canvas.
This painting is inside the house drying.
I placed it next to these little pots by my friend Lyn Lovitt.
To see my working process or my available paintings...
click on the picture below
NEW FOR 2022...
Our Wild at Heart Garden Campsite

Visit the website to see it.
Copyright on my oil and acrylic paintings and designs on cards and gifts
Anne Wood ©️ 2021