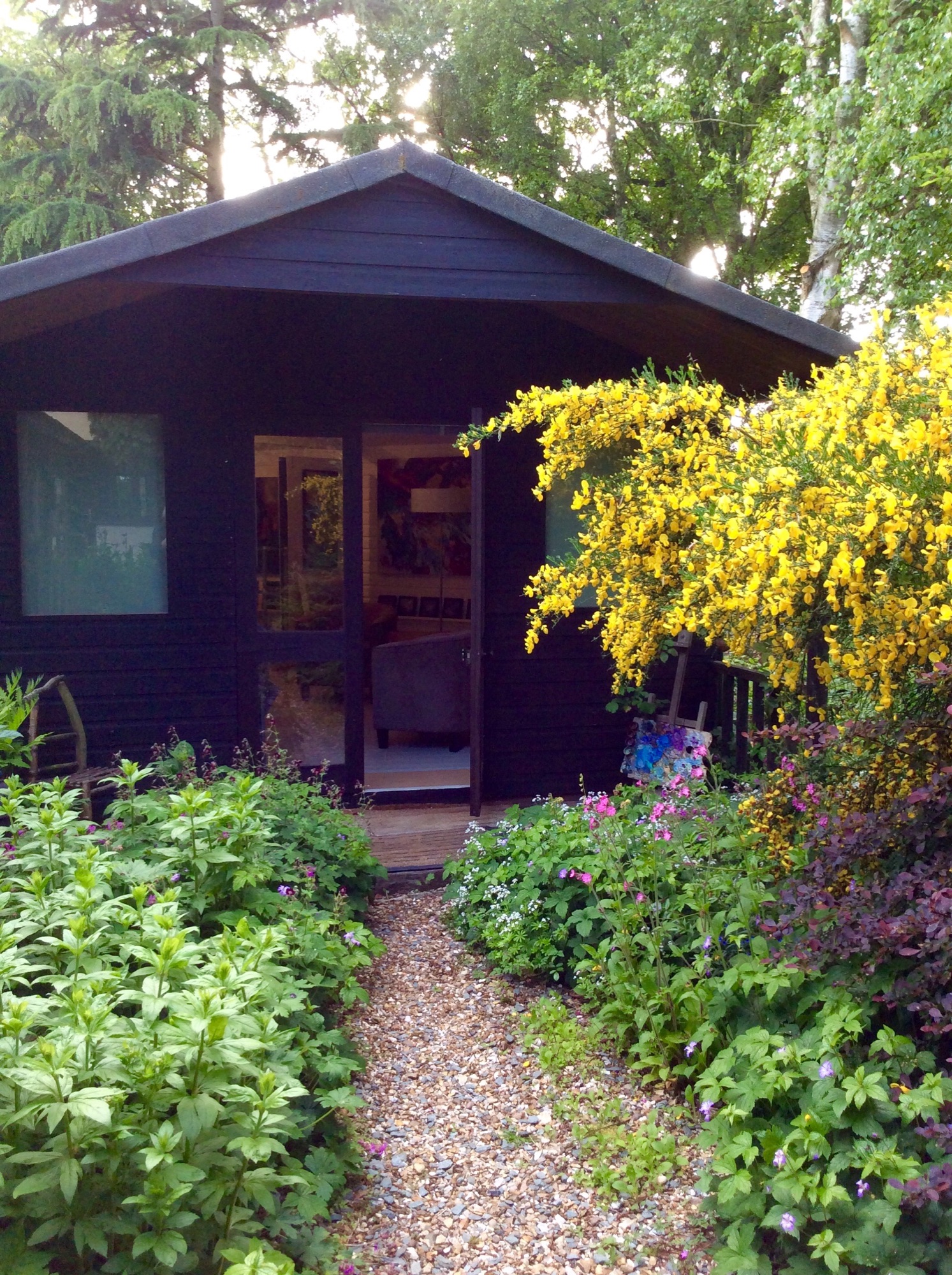 WILD AT HEART STUDIO...
This is my workplace….a timber cabin set in a wild garden where I live in rural Lincolnshire.
My oil paintings are made in here…
My studio has space for finished paintings to hang on the walls. I like to have them around me when I work. They can be a source of inspiration for a new piece especially if I am working in a series.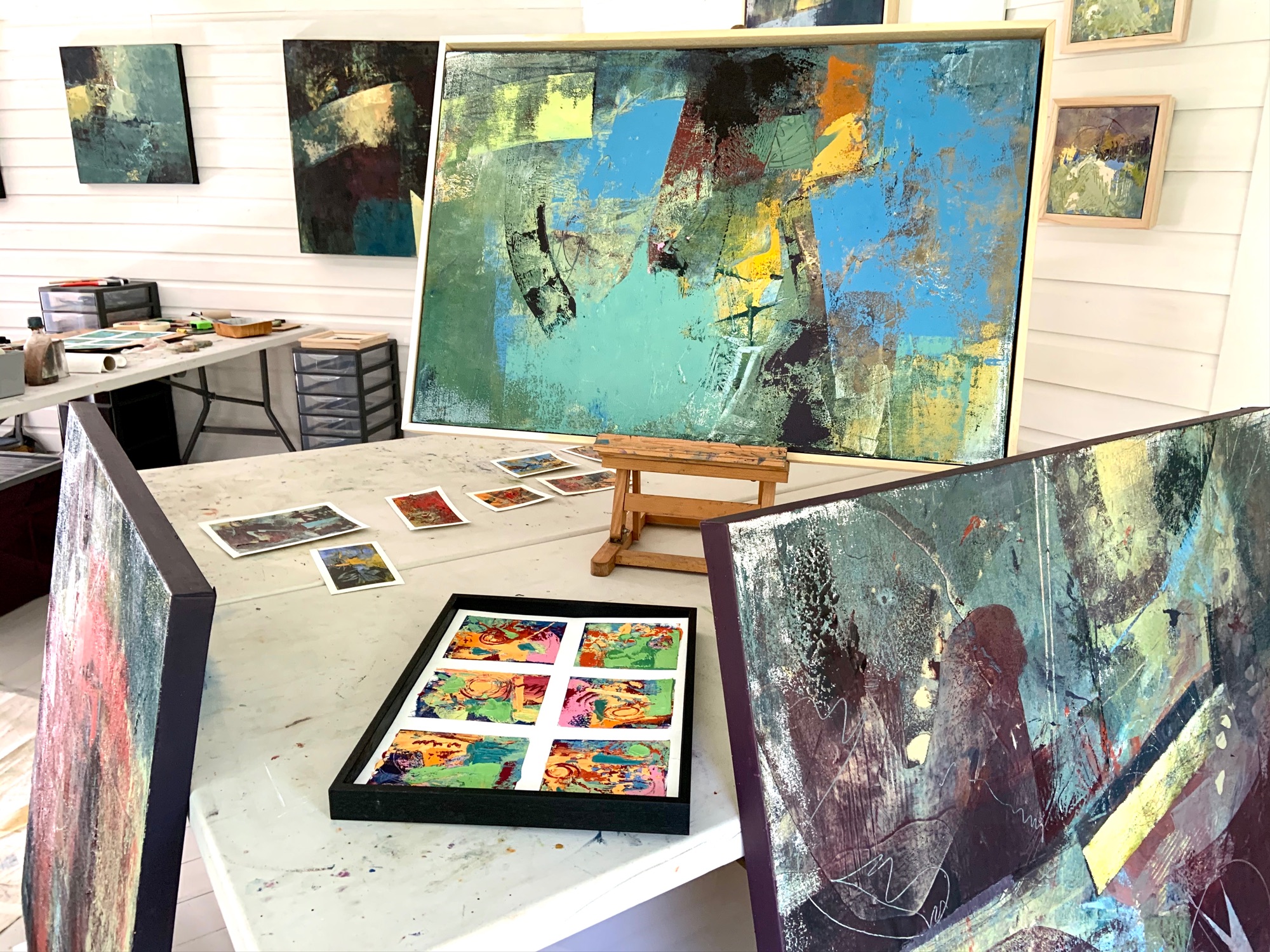 Paintings in my workspace...
Evidence of human presence.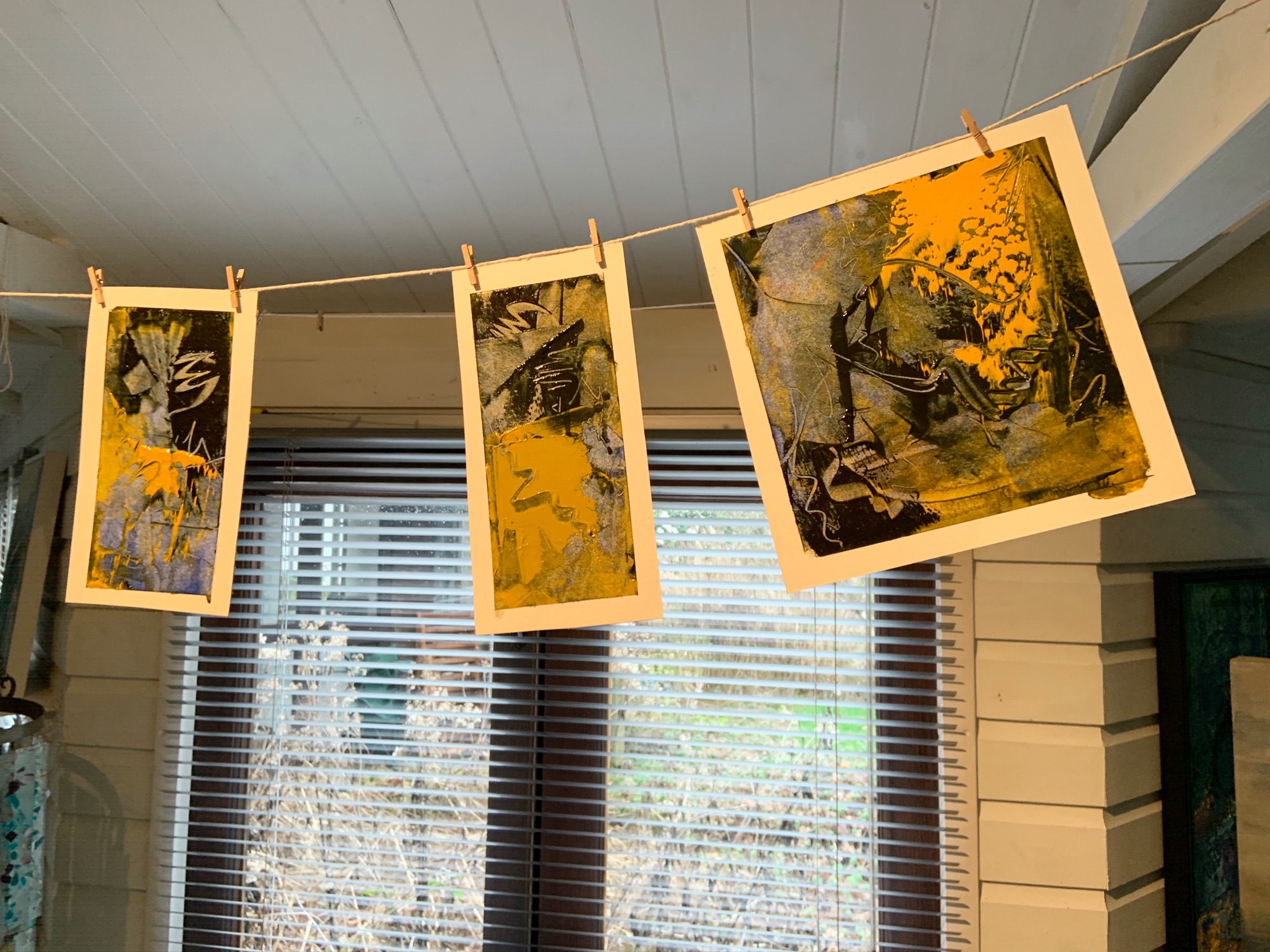 Drying line in the studio.
Work on Arches oil paper.
Small studies in oils and cold wax medium

A good way of loosening up. Nothing is precious about these small pieces so they are pure fun and experimental.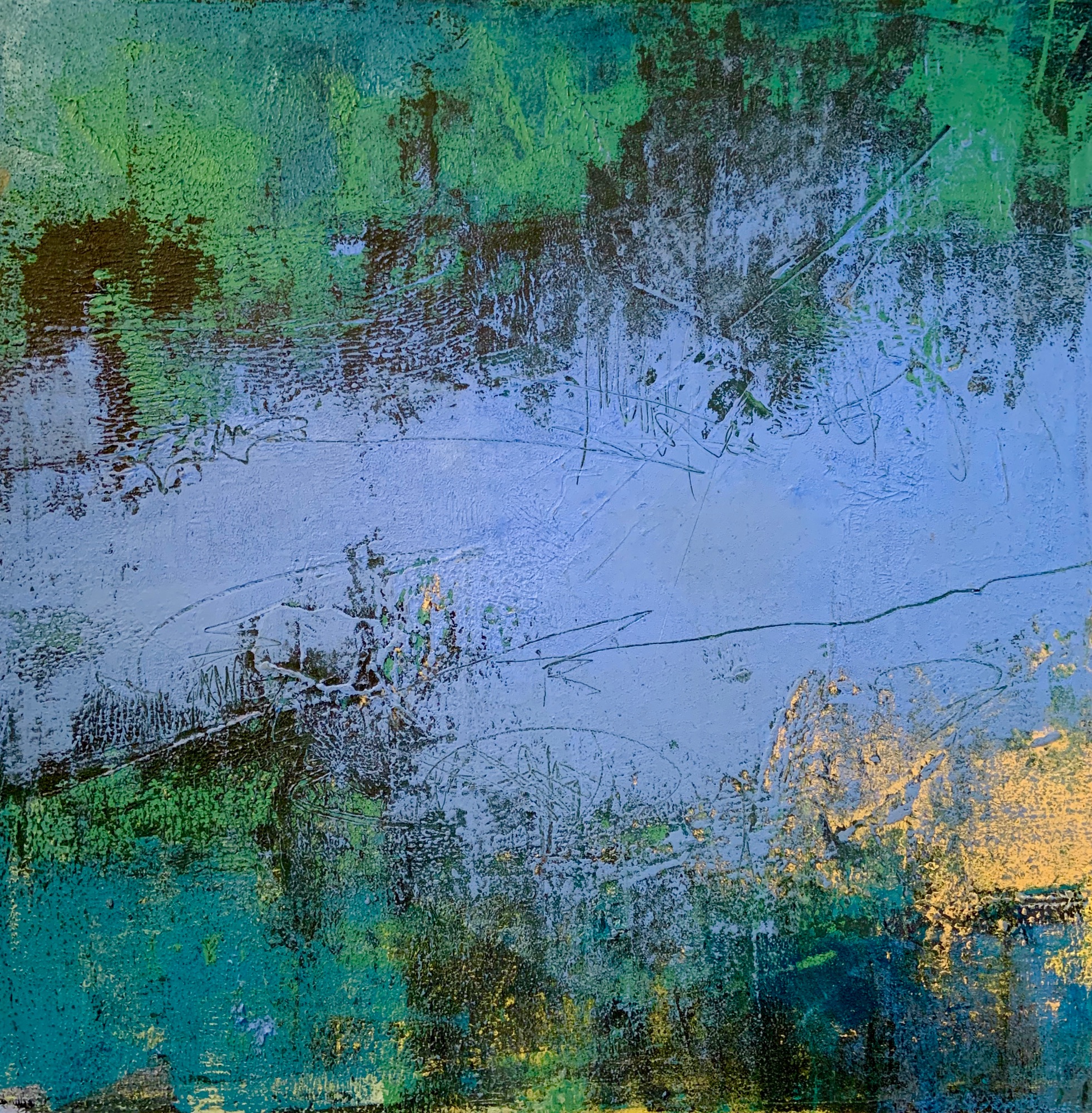 A recent painting...
'Blue Veil'
Soon the woodland will be turning blue. Spring is on the way.
Oils and cold wax medium on 20x20 inch box canvas.
I was not sure if this piece was finished but after leaving it for a week I think it can rest.
Some memories of bluebells in Lincolnshire.
I love working with oils to make colourful pictures. The process of moving paint around is, for me, an exciting occupation.

Often a painting will evolve into something far away from the beginning.

I use Artist Quality Oils and mix them together with Cold Wax Medium. I love the way the wax moves as I sculpt the oils with a brush or knife, squeegees and brayers. Making many layers and scraping back reveals colour below rather like archeology. The worn textured appearance is exciting.
Cold Wax medium adds translucency and texture to the surface. It dries with a matte finish.
Paintings are mostly put aside to dry before continuing with the process. They can take many weeks to make and are finished when I feel happy with composition and colour harmony.
Recycling a previous painting.
An experimental piece.
Layers of Oils and cold wax medium with corrugated paper collage. Scratched surface.
The painting seems very busy now I have had chance to look at it. Often I will see areas which are not as I really want. It is destined for re-working.
The painting has been re-worked, and my blog tells the story.
The image is below.
The painting after it's total re-work.

I like the calm feeling now.
Its time to let it rest.
To see my working process or my available paintings...
click on the picture below
Copyright on my oil paintings and designs on cards and gifts
Anne Wood ©️ 2020