Hello, I am Anne Wood.

Welcome to my Wild at Heart Studio in rural Lincolnshire.

Working with oils, and the addition of cold wax medium, my work is about a journey with paint, making something which wasn't there before.


Twenty years ago I had no idea where my first paintings would take me. At first it was watercolour, then acrylic and finally oil paint. They were works based on reality, landscapes and coastal studies and for several years I painted what others wanted to see.

Then I realised it was not what I wanted...my heart was elsewhere. I have not looked back. The work I create now has come a long way and I am happy.


I hope you enjoy reading my art story.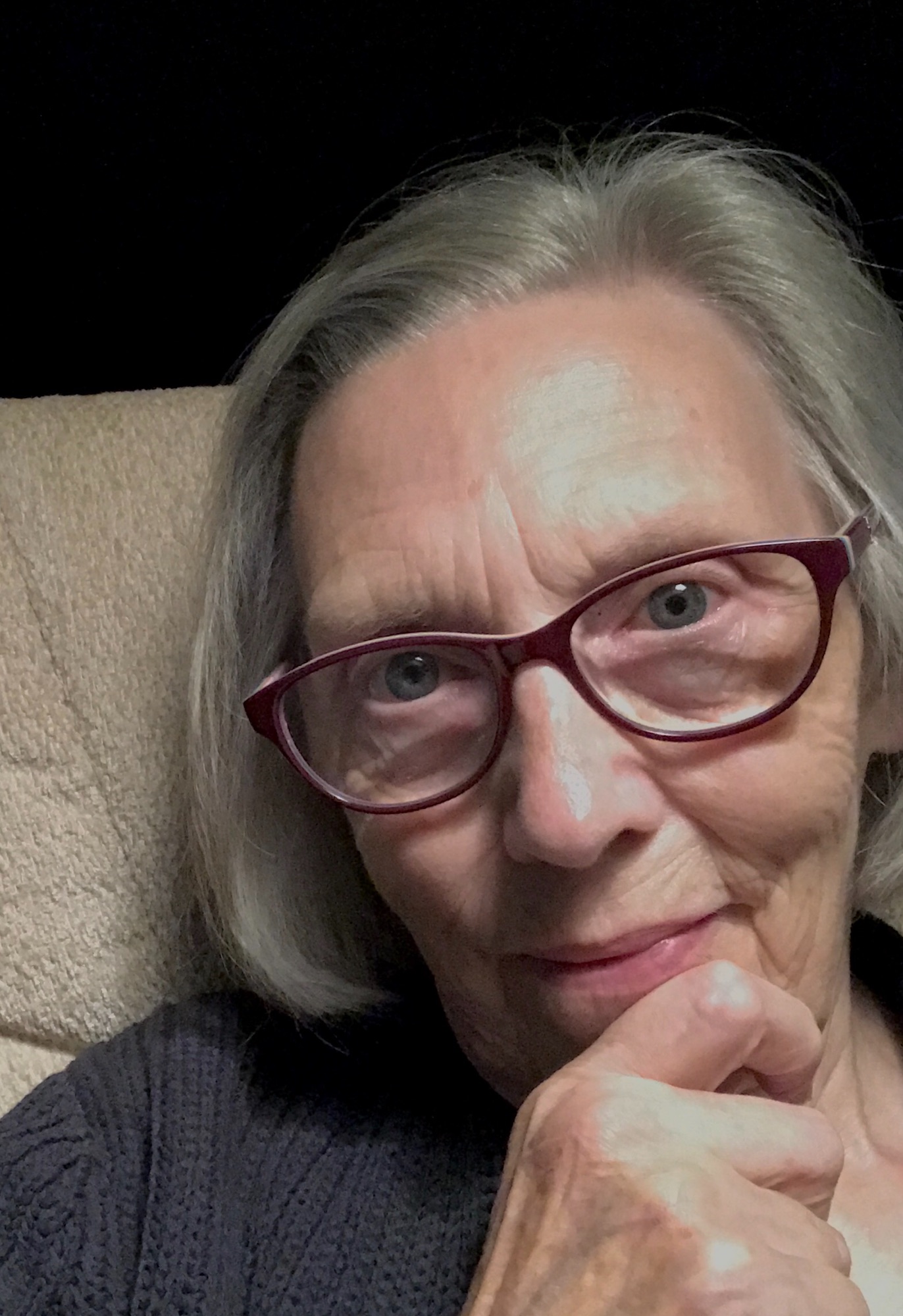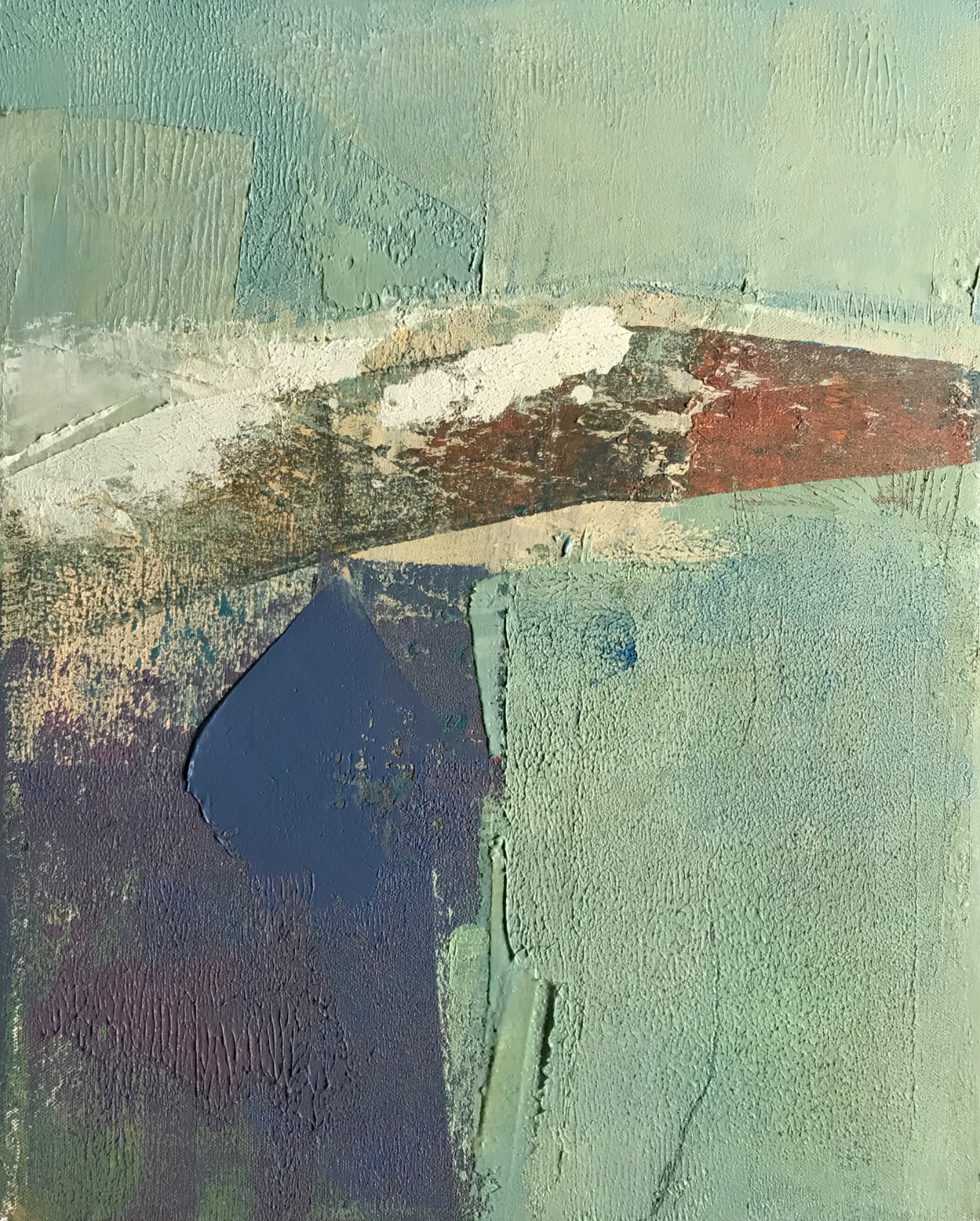 WILD ABOUT PAINT...
Wild at Heart Studio in rural Lincolnshire is where I create my oil paintings. They are everywhere in this timber cabin, from tiny oil studies on paper to larger canvases hanging on the walls.

I began making my art twenty years ago. A visit to a painting exhibition had inspired me. I wanted to see what I could do myself but it was many years since my brief encounter with art school.
I knew I had a long journey ahead so I taught myself daily to find what I wanted to say in my paintings.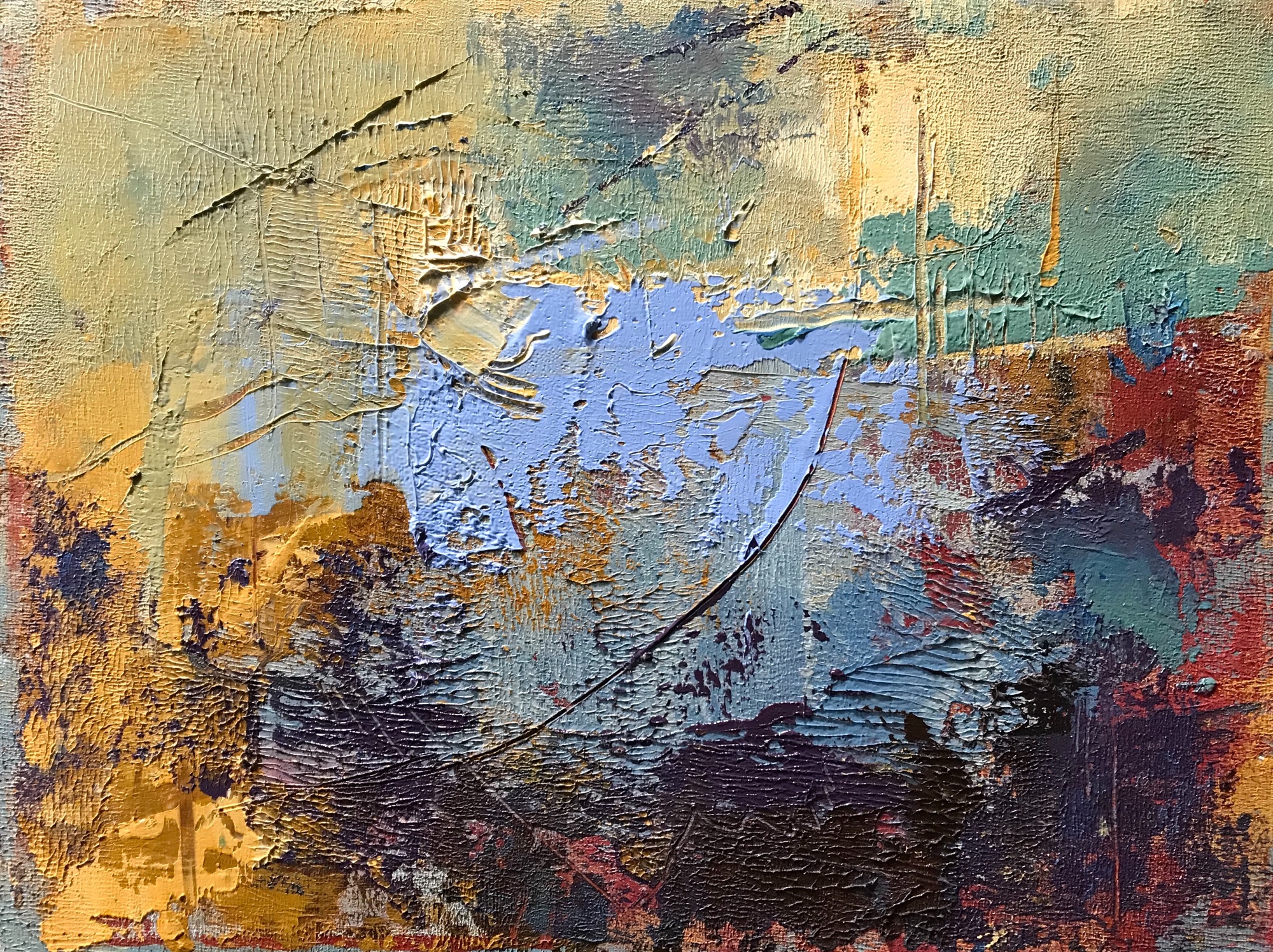 Oil paint became my favourite medium, and I began to feel my way. My work became looser and more painterly.
Bold and expressive paintings emerged and I got excited by the spontaneity and freedom that abstraction offered when making my marks.
I added cold wax to my oil palette and it took me further, transforming the way I moved paint around.


The oils and wax are smooth and luscious and when they are sculpted with knives, rollers and scrapers, wonderful effects happen.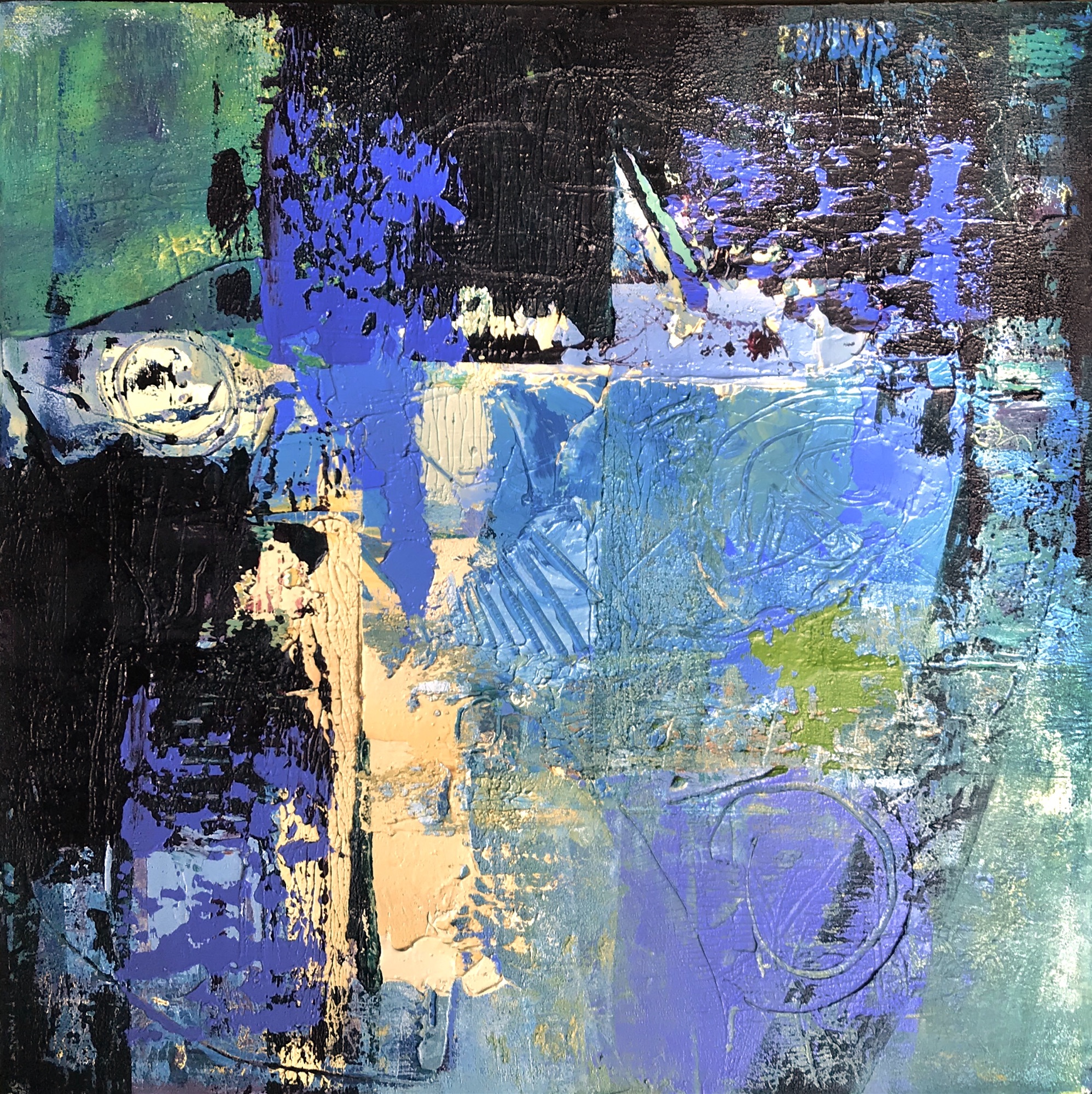 I layer the paint and then destroy parts by scraping back which reveals the underneath, rather like archeology. The painting begins to have a history.
My work comes from making intuitive geometric and organic shapes. One shape can inspire the forming of another.

The paintings tell the story. It is really a visual language of my working process.

I am a member of the Lincolnshire Artists' Society and the Nadin Group, exhibiting my paintings in the group shows. I have received four awards for my work and I currently serve on the Committee of the Lincolnshire Artists' Society.
Below are some examples of my recent work created or re-worked in my studio.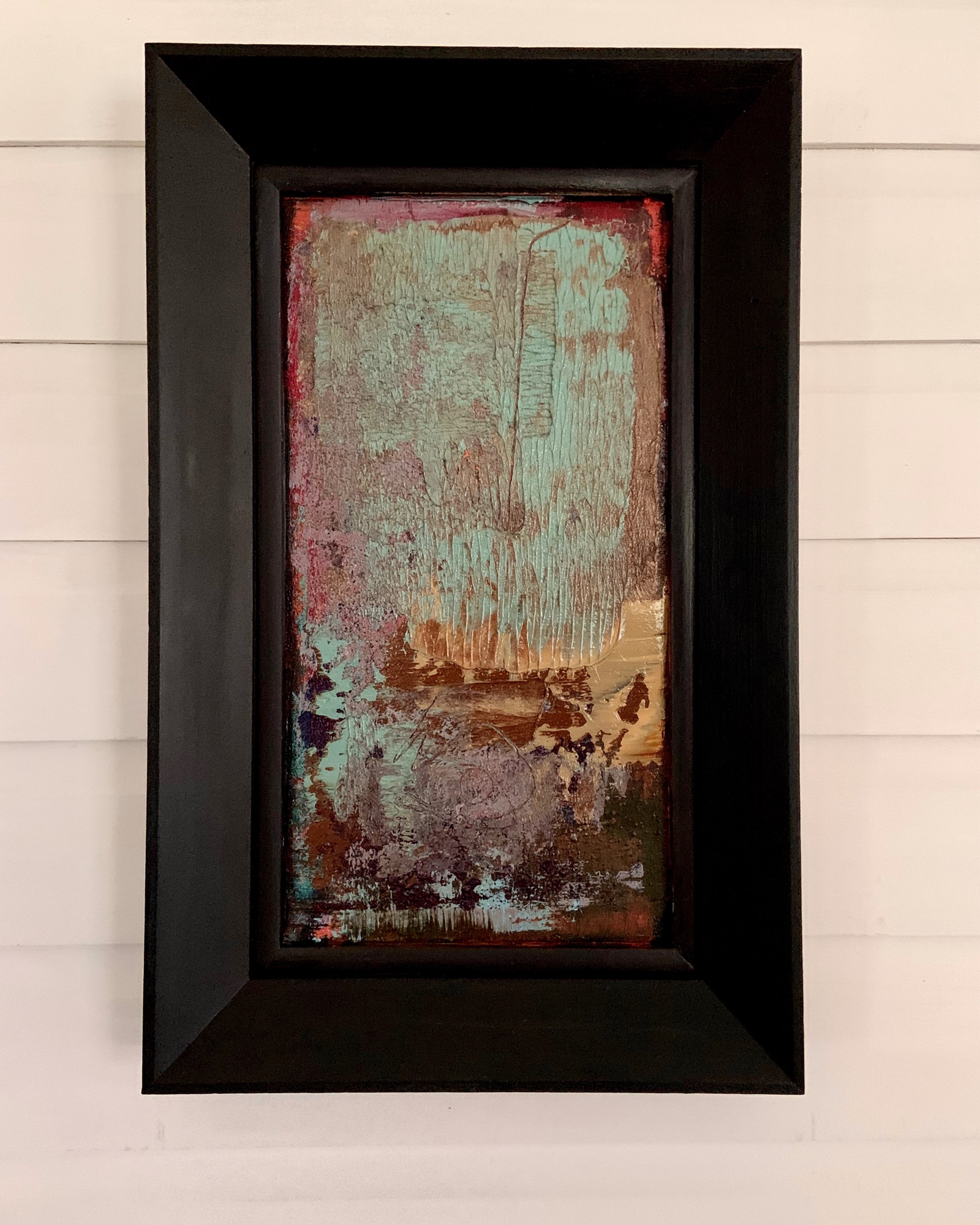 'Of beach and sea'



Remembering childhood holidays on the East Coast of Lincolnshire.
Oils and cold wax medium on panel.
In progress...

A rework over a painting from earlier in the year.
Oils and Cold Wax Medium on a 30 x 30 inch canvas.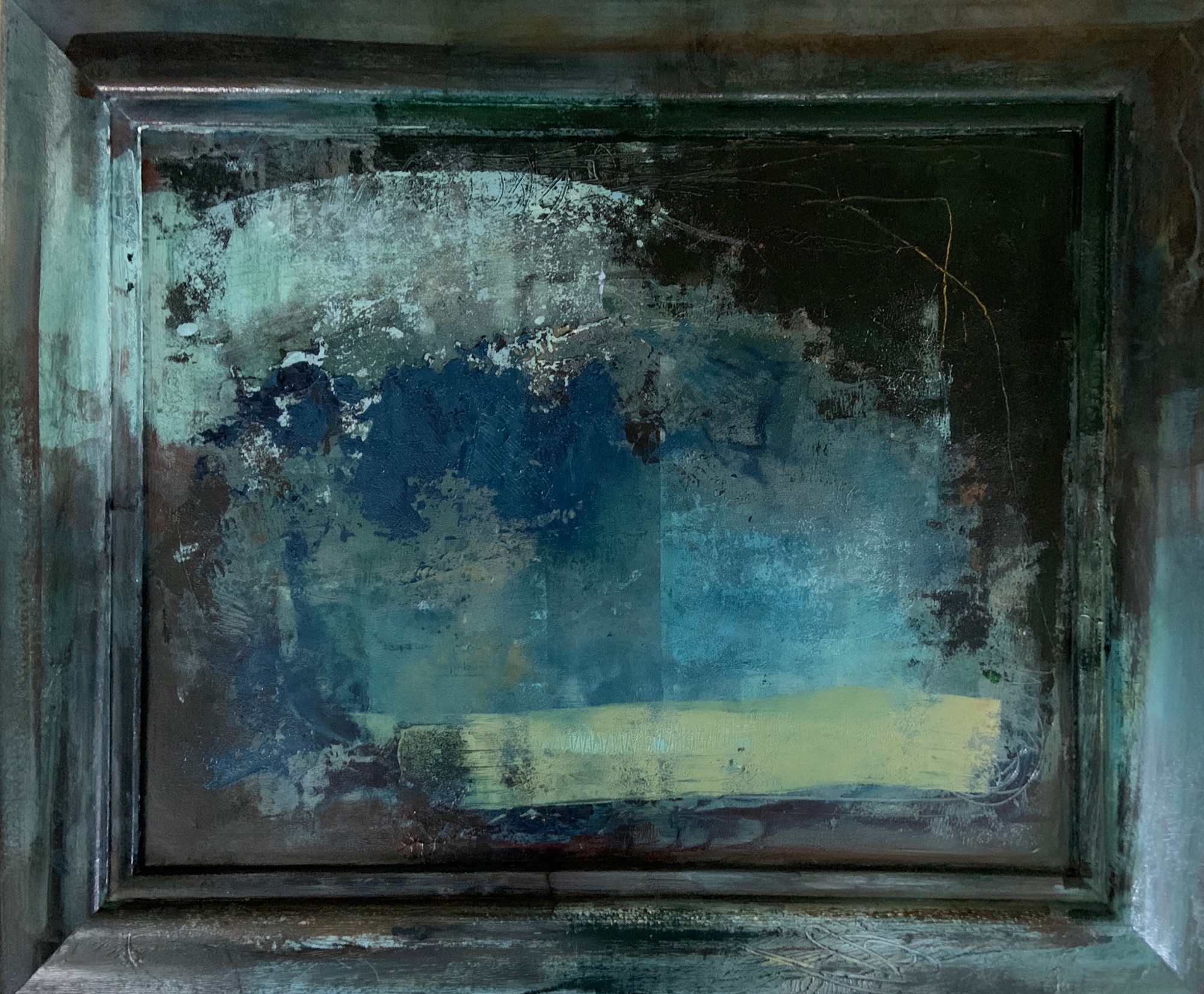 'Twilight fades the blue'

Abstract marks including the frame.
Oils and cold wax medium on 16x20 inch panel and frame.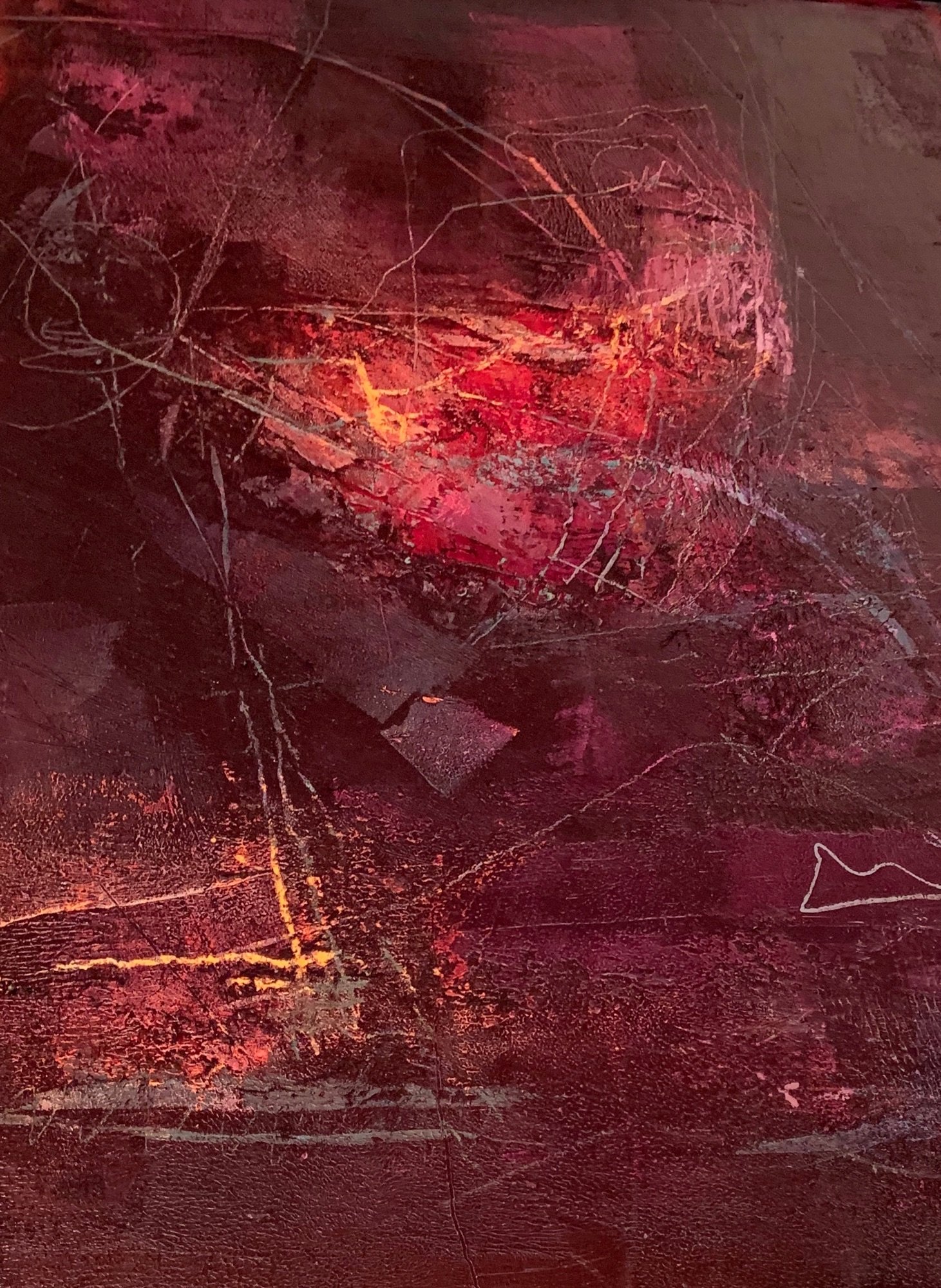 'Red with Scribbles'
A picture paints a thousand words...
When I stand in front of this painting,
my immediate response is simply
to wrap it around me.
I do not wish to translate the scribbles,
or understand the scratches.
The painting just 'is'.
Oils and cold wax medium on
36 x 24 inch board.

(This painting is kept in my studio)
Copyright on my oil paintings and designs for cards and gifts
Anne Wood ©️ 2020