Thank you for visiting...and welcome to Wild at Heart Studio in rural Lincolnshire where I make my oil paintings.
MY STORY...
My first painting, a watercolour landscape was in 1997.
Over 20 years my work has been on a journey from realism to abstract and somewhere in between.
Now, moving beyond reality, my abstracted oil paintings are about colour and form, texture and expression.
Fragments of memories and fleeting moments fill my pictures.
I am a member of the Lincolnshire Artists' Society and the Nadin Group and have had selected paintings in their Group Shows with three awards for my art.
I exhibit my work regionally in Solo Shows and online. My paintings are in private collections around the world.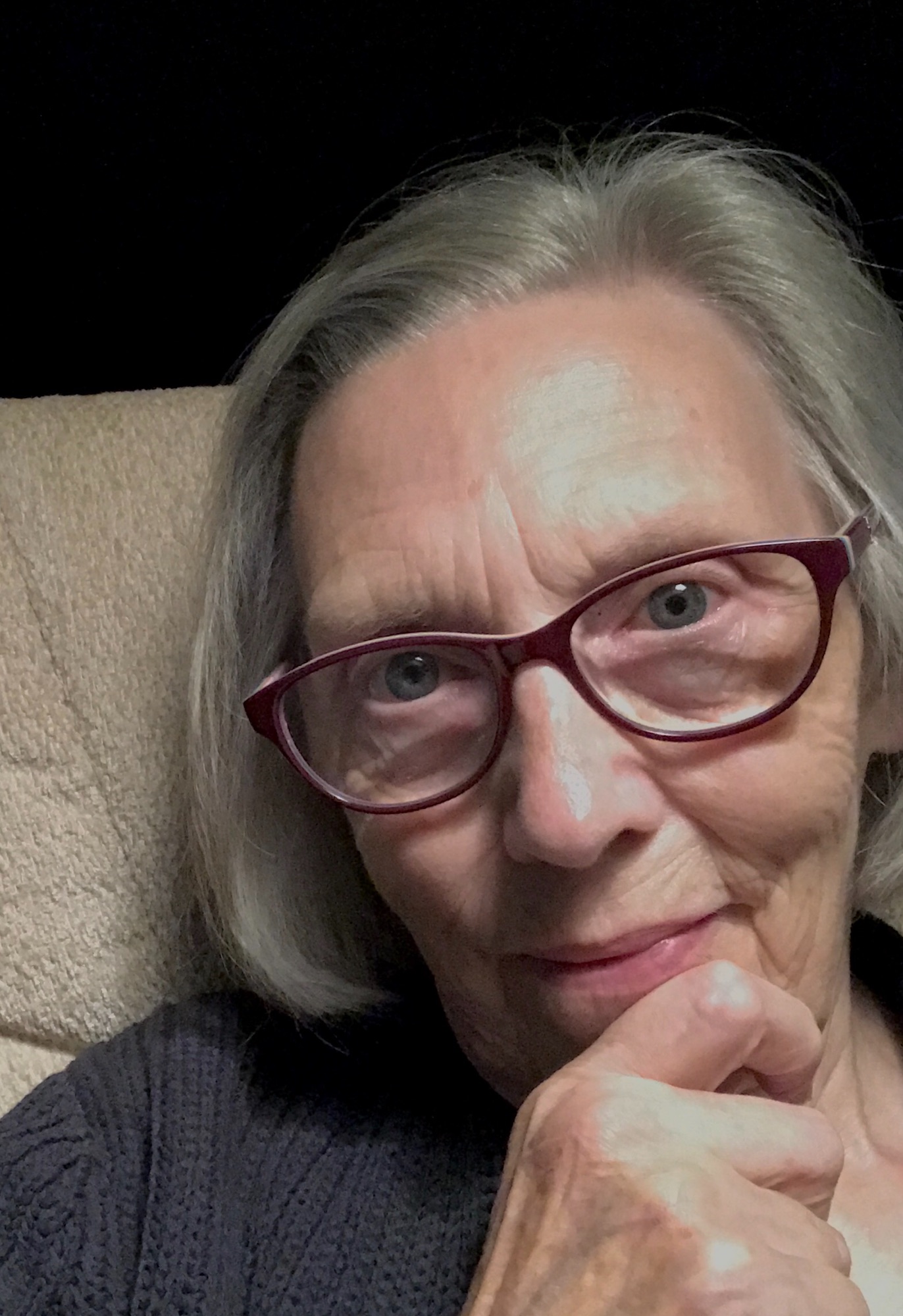 FORTHCOMING EXHIBITIONS...
Solo Show in Riverhead Theatre Gallery, Louth, Lincolnshire
September 2019
HERE ARE SOME NEW PAINTINGS IN MY STUDIO...
A reworked picture.
Oils and cold wax medium on 16x16 inch canvas
'Blue on a hot summer's day'
Many shades of blue at the beach.
Oils and cold wax medium on 16x16 inch box canvas
'Fresh green growth after rain'
A picture about renewal and pastures new.
Oils on 16 x 16 inch canvas.
'Taking tea together'
A little study about friendship and sharing.
Oils and cold wax medium on 12 x 12 inch box canvas.
'Sun's fiery kiss'.
This little study takes me into my wild garden.
Oils, cold wax medium and oil pastels on 12 x 12 standard canvas.
'The best of all times'
A journey of hope and triumph. This painting was a struggle at the time.
Oils and cold wax on 16 x 16 inch box canvas.
.
'Through the Veil'
It began as a still life painting but I wanted more...a sense of mystery.
Oils and cold wax medium on box canvas
20 x 24 inches
'Shreds of wild things, faded near mossy banks'
A garden relaxing into autumn is a magical place.
Oils and cold wax medium on canvas 24 x 20 inches
'Bramble hill and fields of gold'
Fragments of the fields and tracks around my home in rural Lincolnshire.
Oils and cold wax medium on canvas 20 x 30 inches
Copyright on my oil paintings and designs for cards and gifts
Anne Wood ©️ 2019