Thank you for visiting...and welcome to Wild at Heart Studio in rural Lincolnshire where I make my oil paintings.
Over 22 years my work has been on a journey from realism to abstract and somewhere in between.
Remaining 'beyond reality', I like my oil paintings to show their journey through the painting process.
~~~~
I am a member of the Lincolnshire Artists' Society and the Nadin Group and have had selected paintings in their Group Shows with three awards for my art.
I also exhibit my work in Solo Shows and online. My paintings are now in private collections around the world.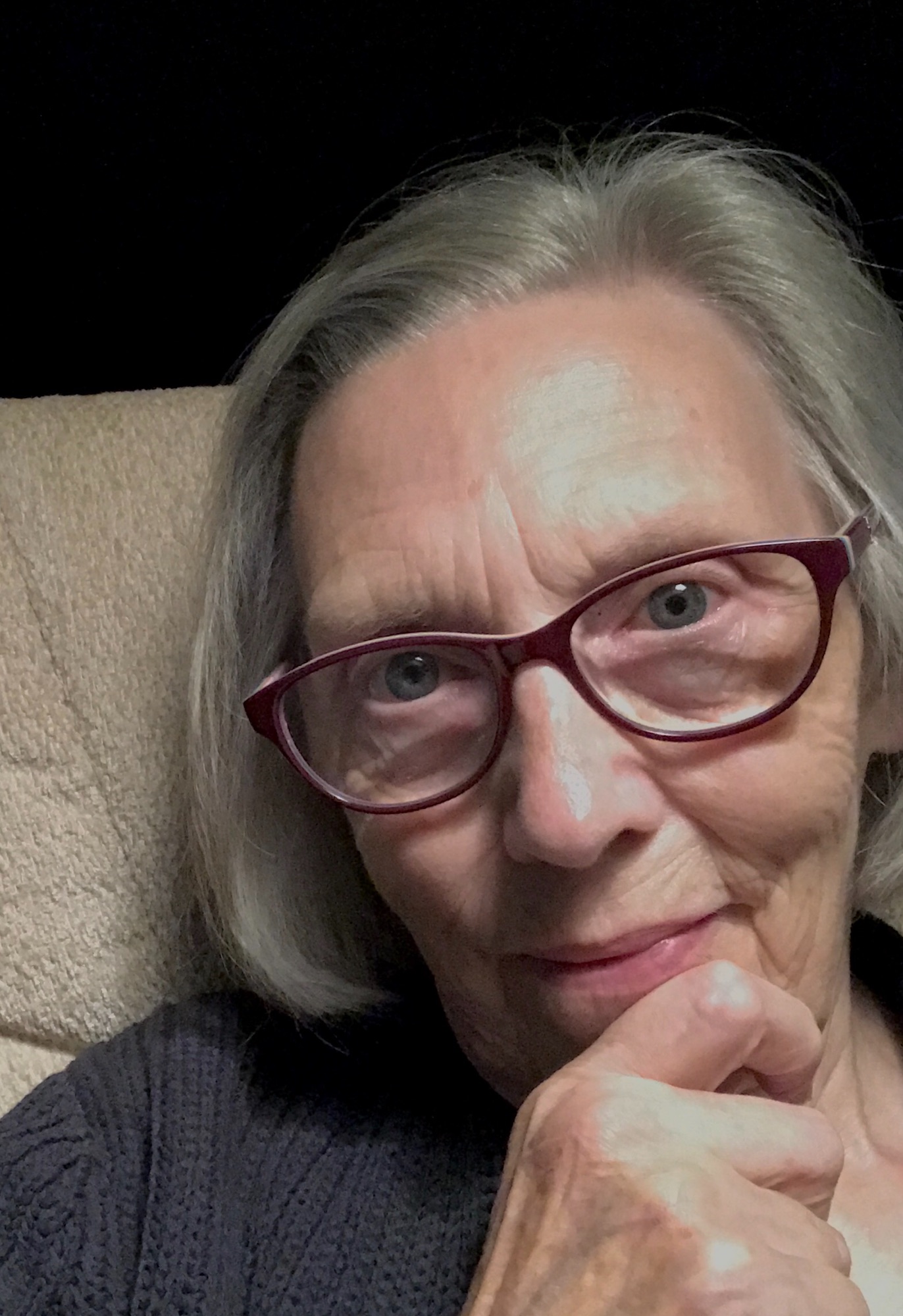 UPCOMING SHOWS...
Lincolnshire Artists' Society Group Show - Sam Scorer Gallery, Drury Lane, Lincoln
26 November to 8 December 2019
(Three of my paintings have been selected).
Happy to say my painting 'Through the Veil' won the Chairman's Award in the Nadin Group Show - Gallery at St Martins, Lincoln.
Oils and cold wax medium on canvas.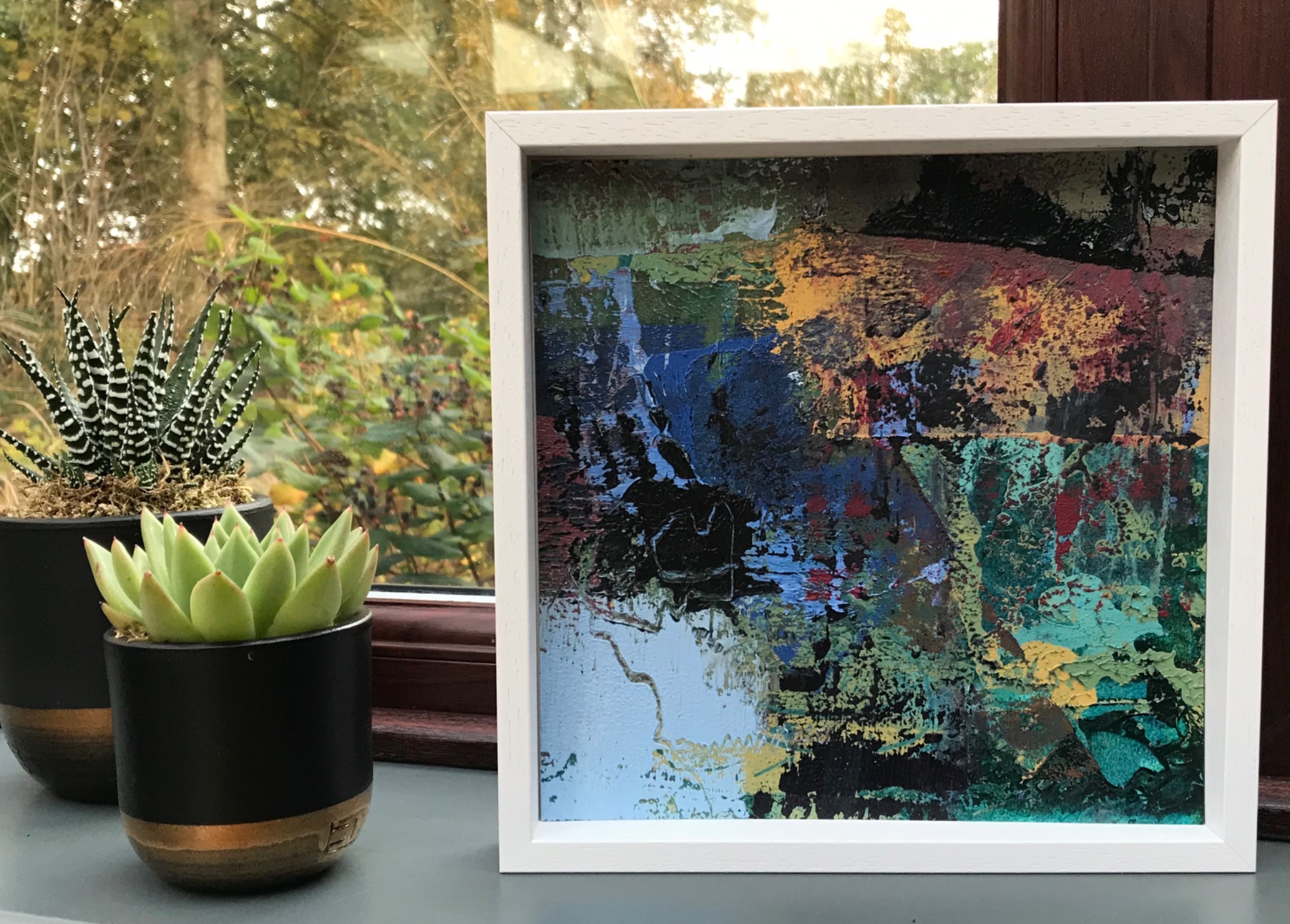 GAINSBOROUGH ARTISANS FAIR

I shall be there again on Saturday 14 December from 10am - 3pm.

An ideal time to buy a Christmas treat. New paintings and gifts at special prices.
'Nature has its beauty brought' 8 x 8 inches £40
I shall be taking some small oil paintings to Gainsborough Artisan Fair each month.

Oil painting cards from £2 to £6
Framed pictures £10 - £65
Larger paintings on canvas from £60 - £95
An opportunity to see affordable art created in my Studio
Oils on Arches paper - Cards and small oil pictures.
Artist Quality Oil Paint
All original
Each one unique
No copies
Perfect for slipping into a frame
An ideal gift
MONTHLY ART FAIR...in LINCOLNSHIRE.
Gainsborough Artisan Fair,
Town Hall, Lord Street, Gainsborough
10am - 3pm
Saturday 14 December - Christmas Fair
(No stall in January)
Saturday 8 February - Valentine Fair
'Bewitched'. £30
Oils and cold wax medium on Arches oil paper.
In a cream mount and black frame.
8 x 6 inches ( overall 12 x 10 inches)
See this on my Artisan stall...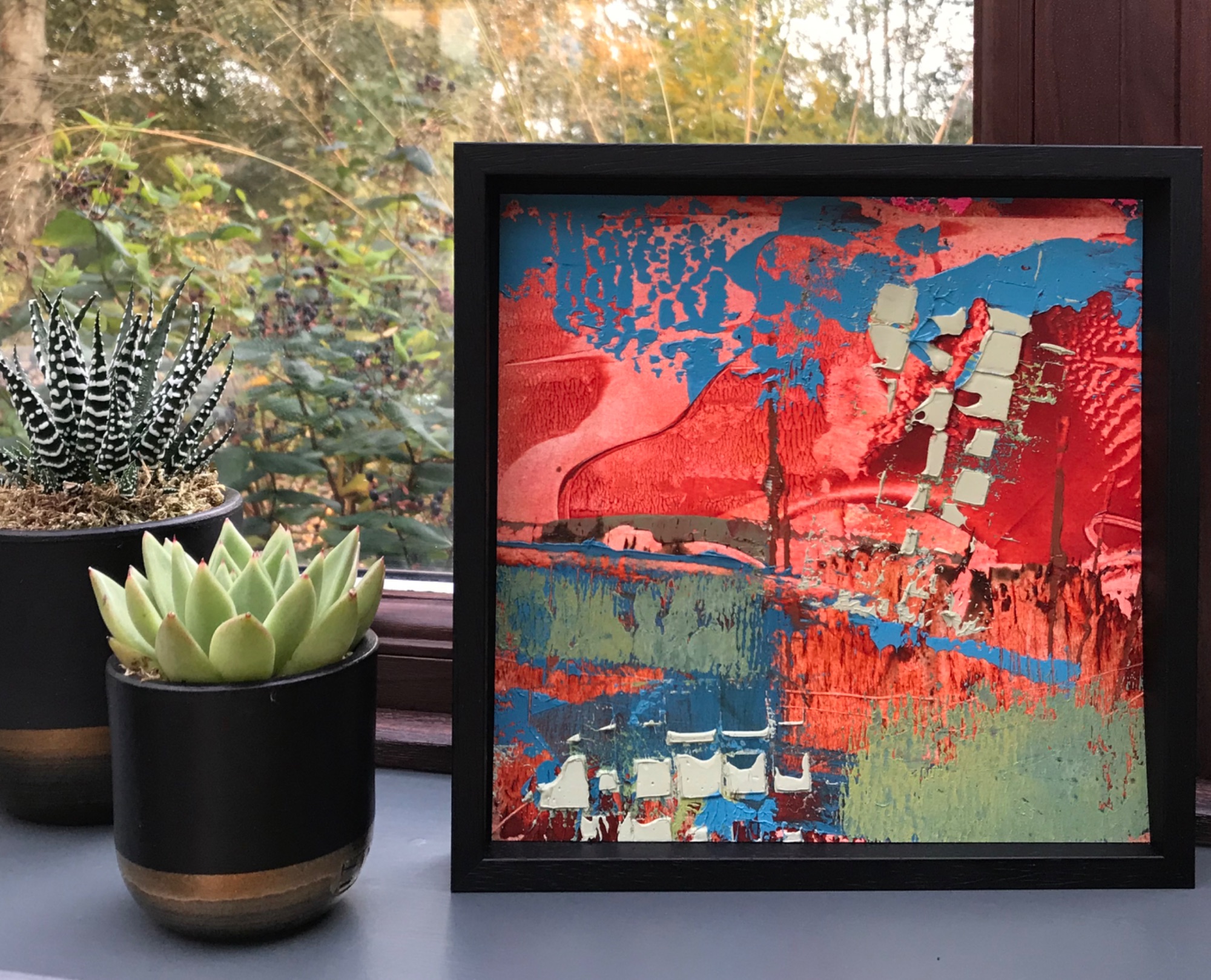 A new oil painting...
This will be on my stall on 14 December
'A touch of happiness'
Oils and cold wax medium on Arches oil paper 8 x 8 inches


£40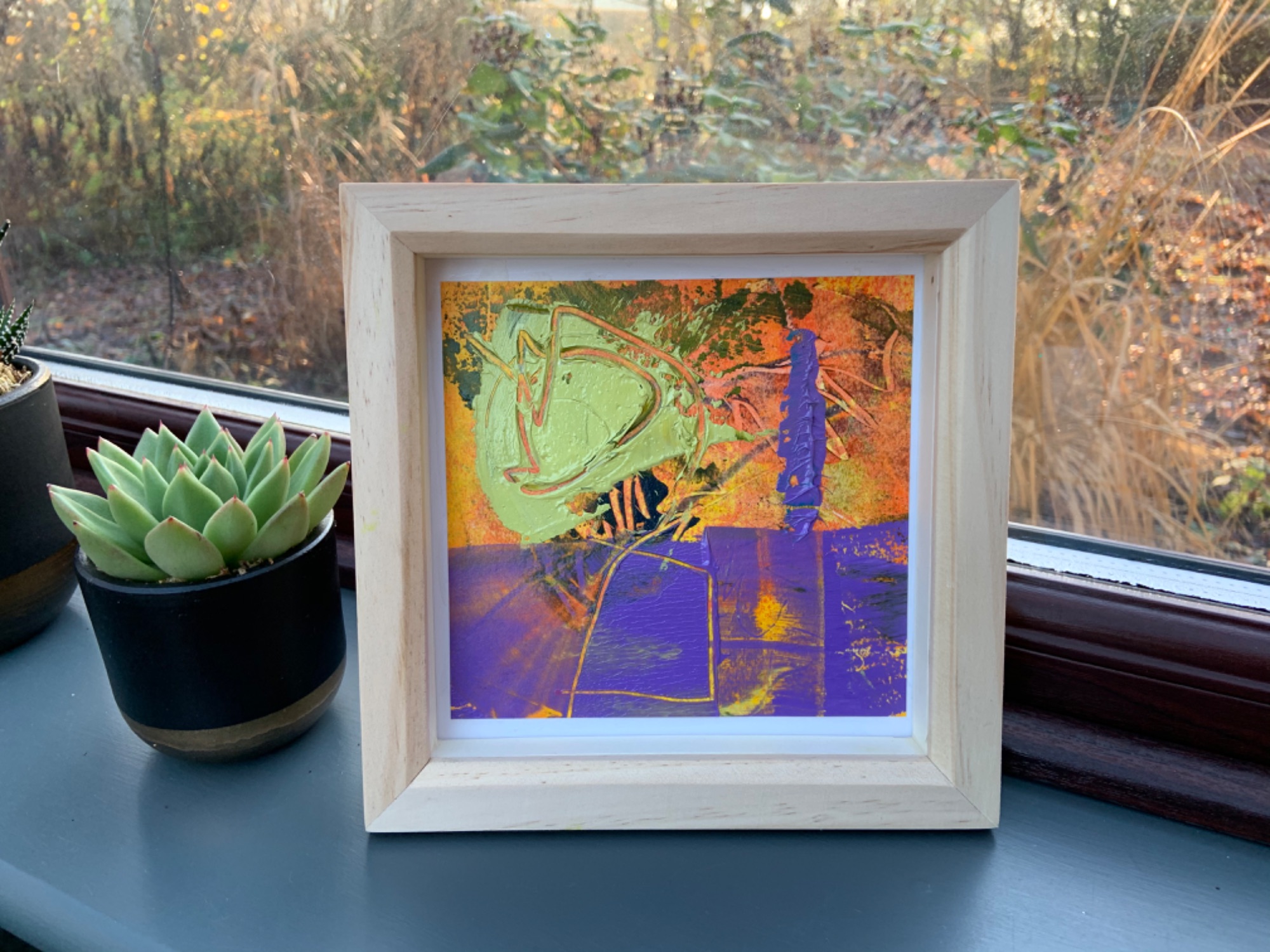 A small study 6x6 inches on paper.
Oils and cold wax medium.
In a wood box frame.
£ 20
This will be on my stall on 14 December.
WILD AT HEART STUDIO MUSINGS.....

TELLING A STORY OF
CREATION - DESTRUCTION - CREATION
Here are some recent paintings created or reworked in my Wild at Heart Studio...
'Whereever you lead...I will follow you'
Gently sloping hills of green.
Oils and cold wax medium on
20 x 20 inch canvas.
A new painting now available
Copyright on my oil paintings and designs for cards and gifts
Anne Wood ©️ 2019