Hello, I am Anne Wood.


Welcome to my Wild at Heart Studio in rural Lincolnshire.
This is where I create my oil paintings. They are everywhere in this timber cabin, from tiny oil studies on paper to larger canvases hanging on the walls.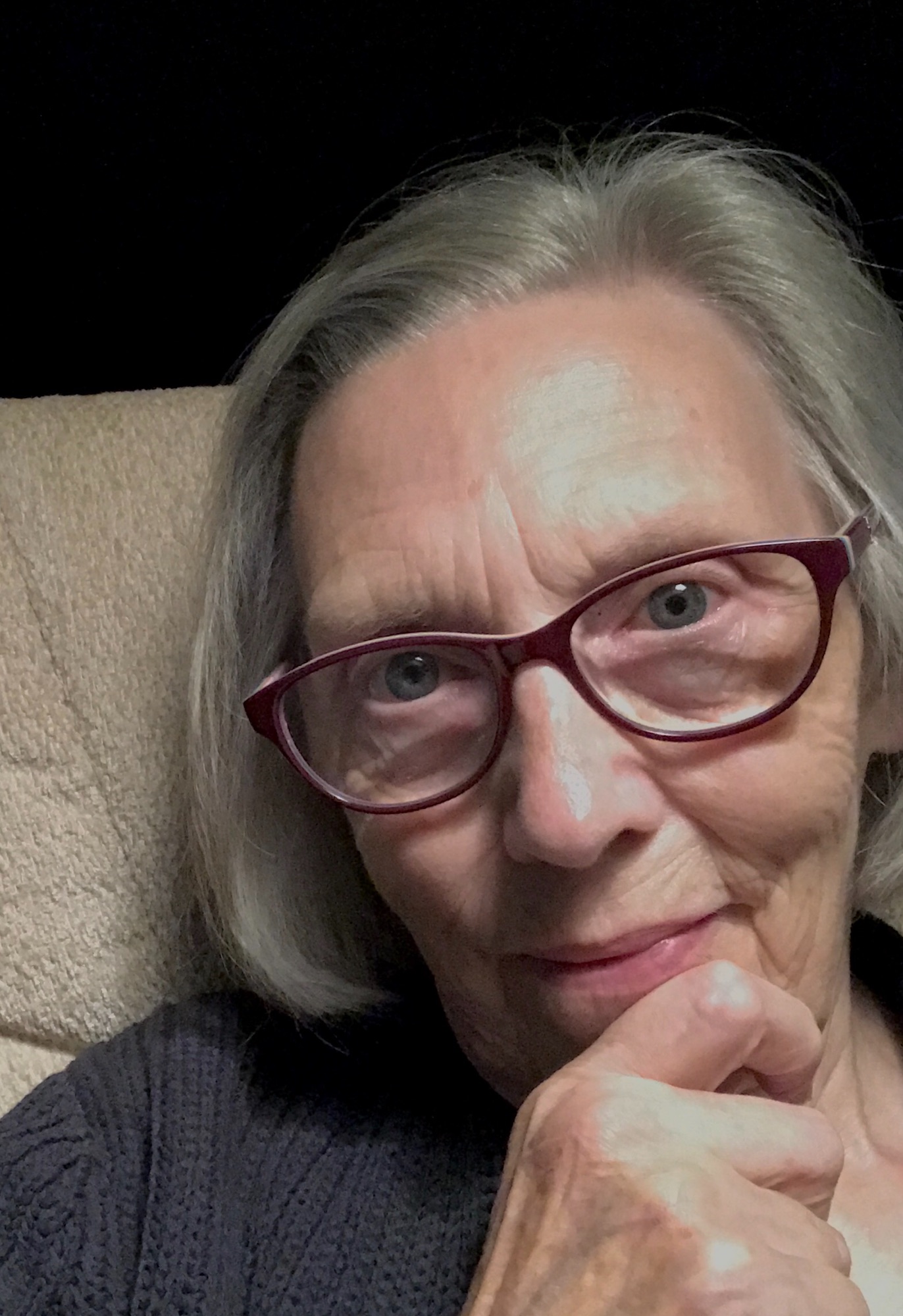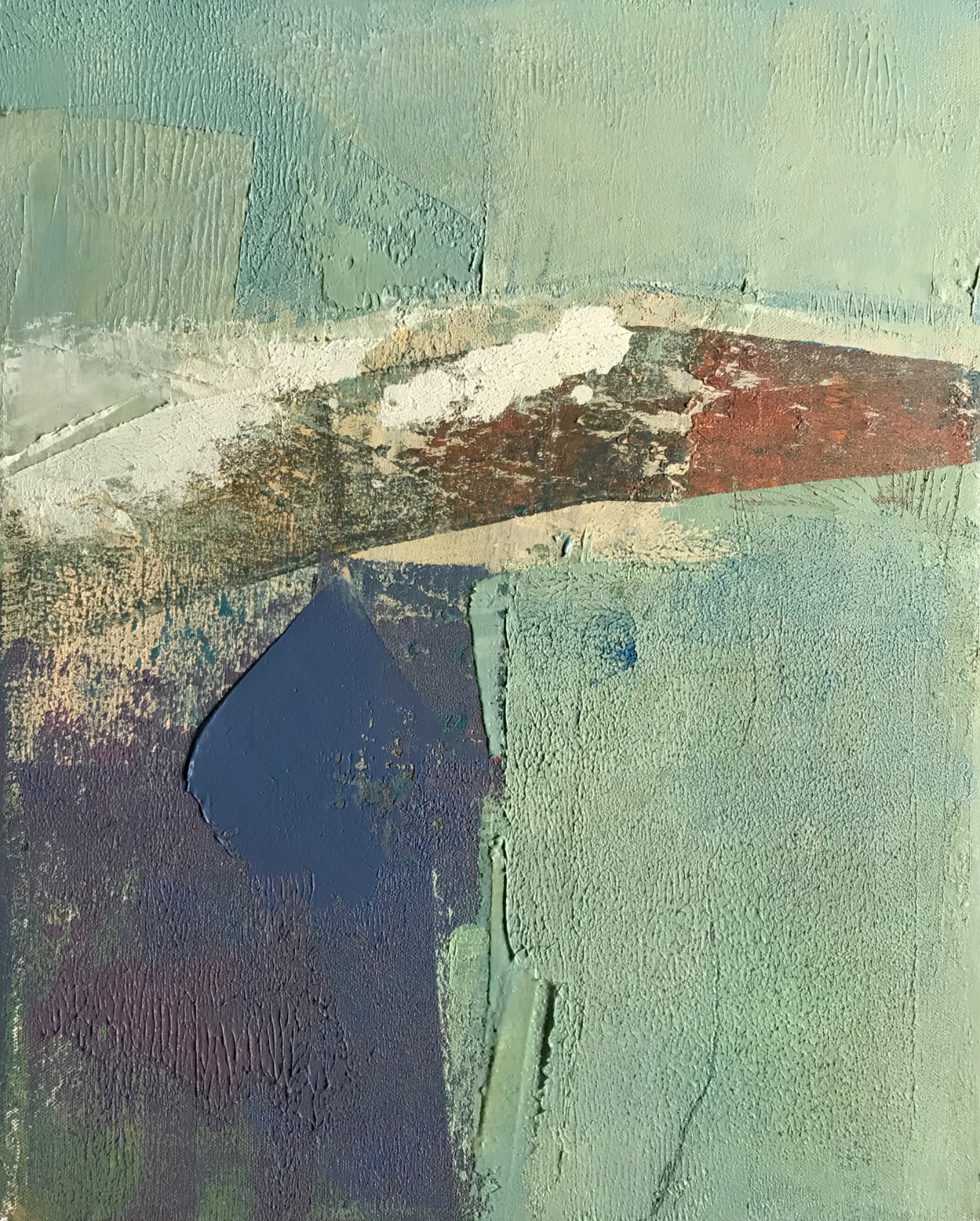 I began making my art twenty years ago. A visit to a painting exhibition had inspired me.

I wanted to see what I could do myself but it was many years since my brief encounter with art school.
A long journey lay ahead so I taught myself daily to find what I wanted to say in my work.

Initially my paintings were based on reality, making landscapes and coastal studies. At first it was watercolour, then acrylic and finally oil paint.
Gradually my work became looser; bold and expressive paintings emerged and I got excited by the spontaneity and freedom that abstraction offered when making my marks.

Some pieces are quite sculptural.


'Every turn of the tide'. 20 x 16 inches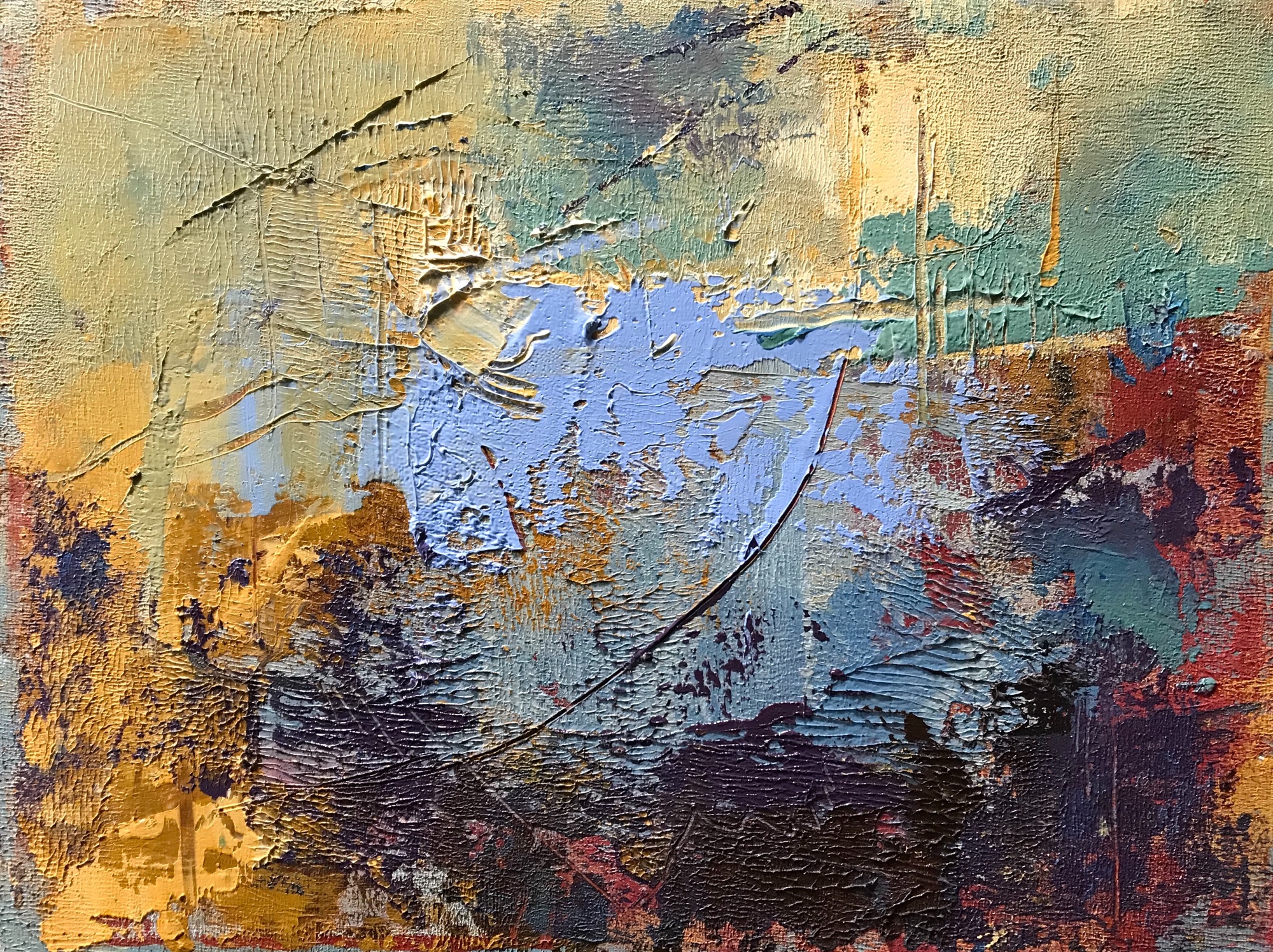 I added cold wax to my oil palette and it took me further, transforming the way I moved paint around.
The oils and wax are smooth and luscious and when they are sculpted with knives, rollers and scrapers, wonderful effects happen. I layer the paint and then destroy parts by scraping back which reveals the underneath, rather like archeology.

'Dreaming as days go by' 12 x 16 inches.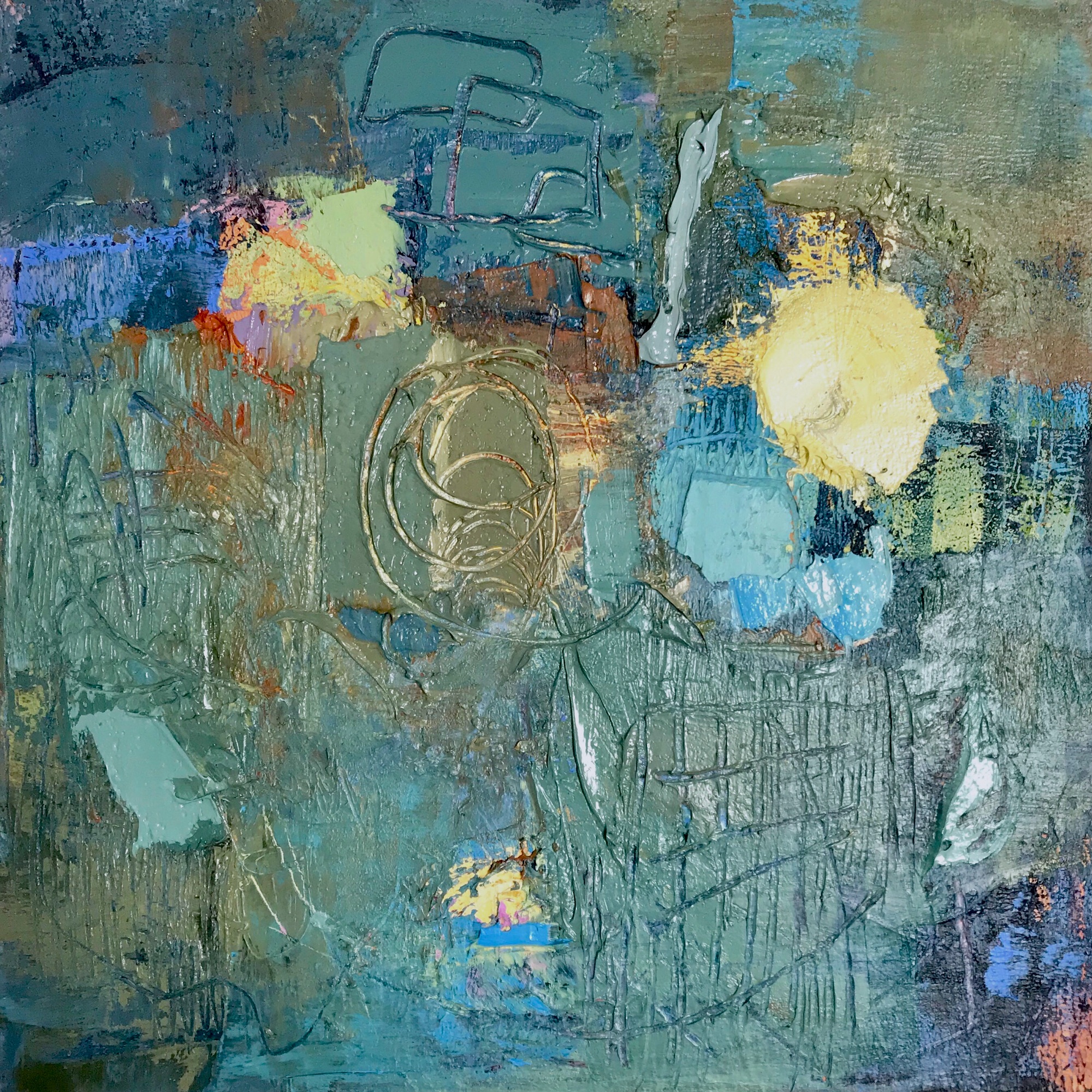 'Turquoise trails of timeless flow'
20 x 20 inches



I am a member of the Lincolnshire Artists' Society exhibiting my paintings in the group shows. I have received four awards for my work and I currently serve on the Committee of the Lincolnshire Artists' Society.

Some new work drying in the studio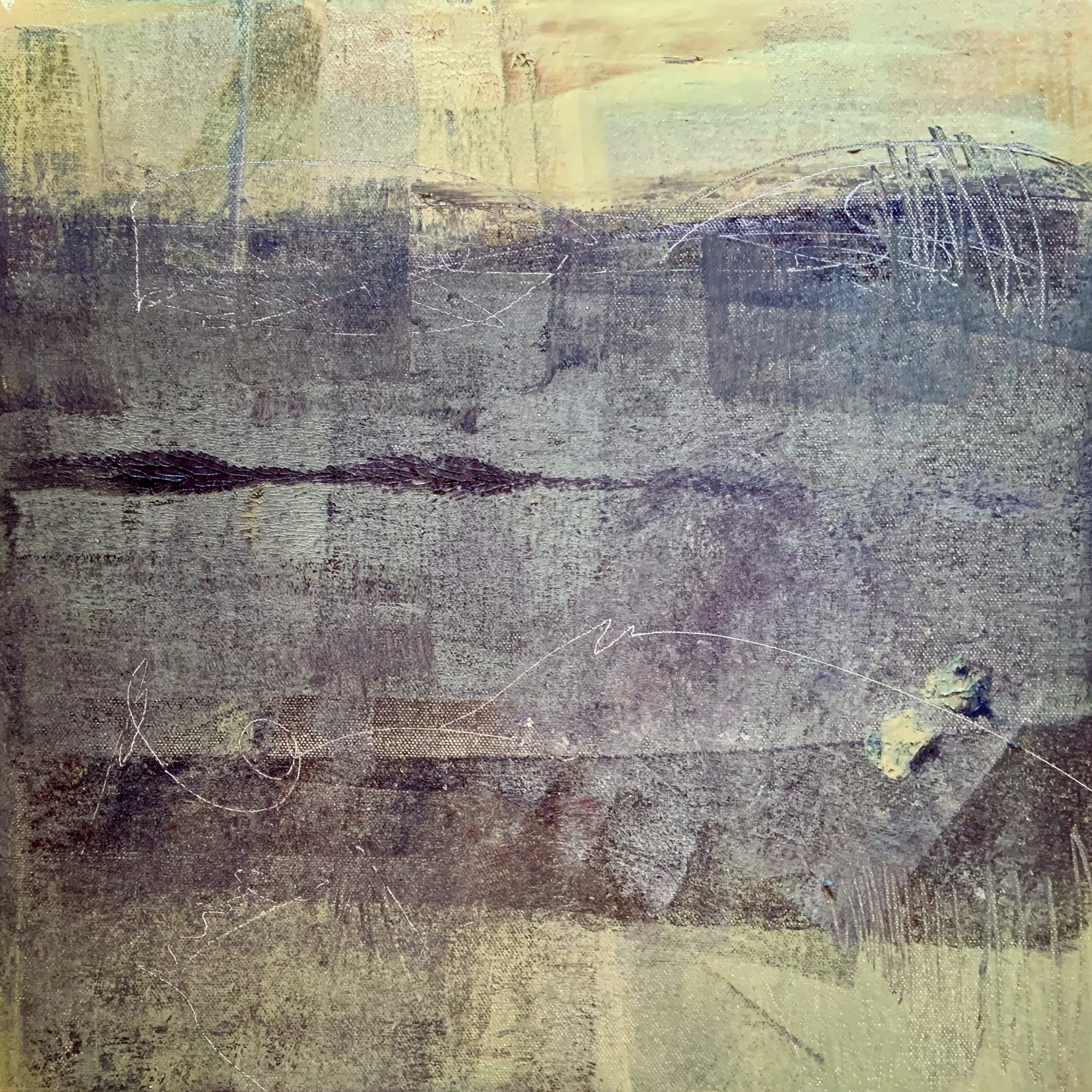 'The day after'
Subtle hues and shades of time and place.
Oils and cold wax medium on 20 x 20 inch canvas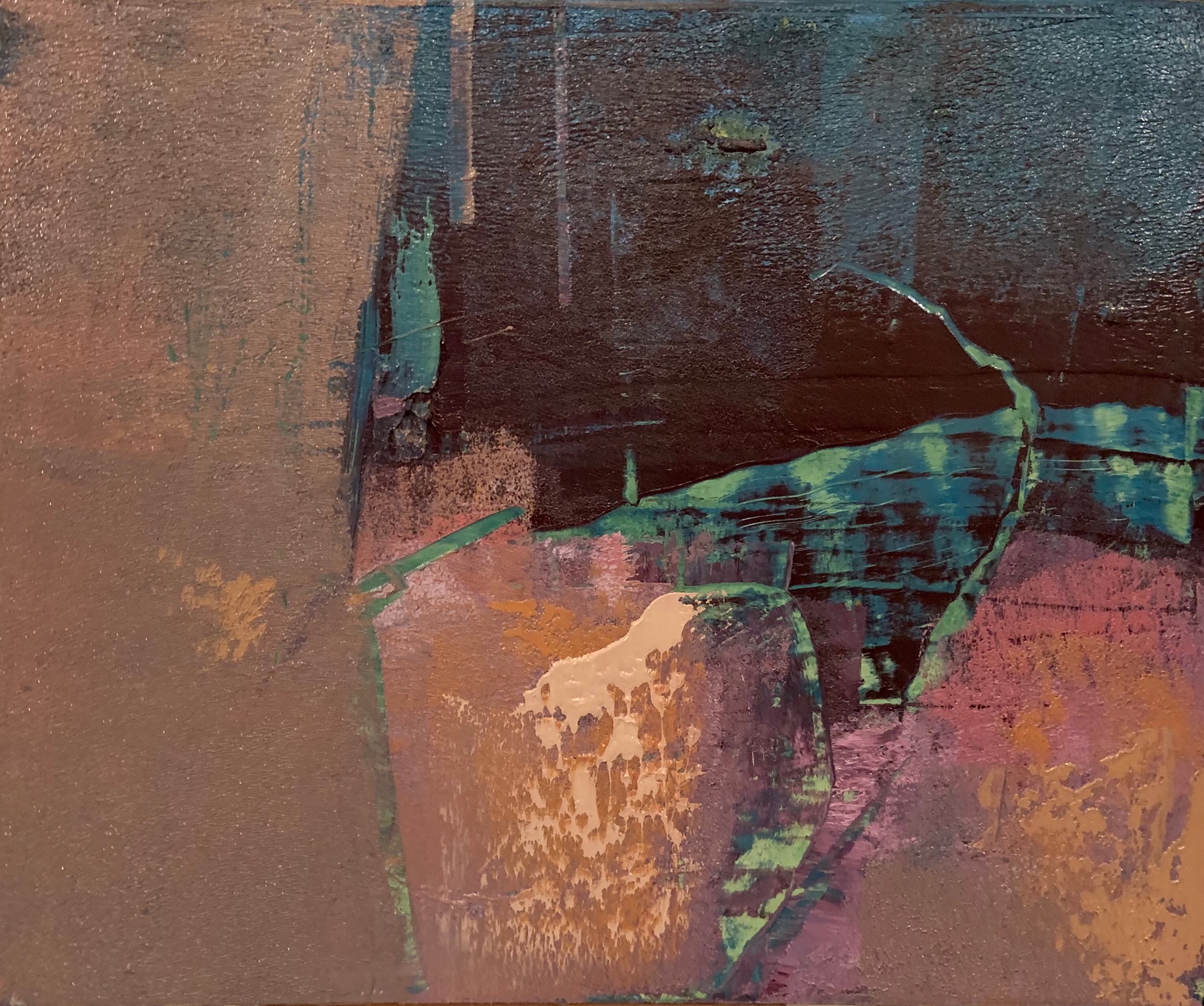 This one can be viewed in four aspects.
Oils on 20 x 24 inch canvas.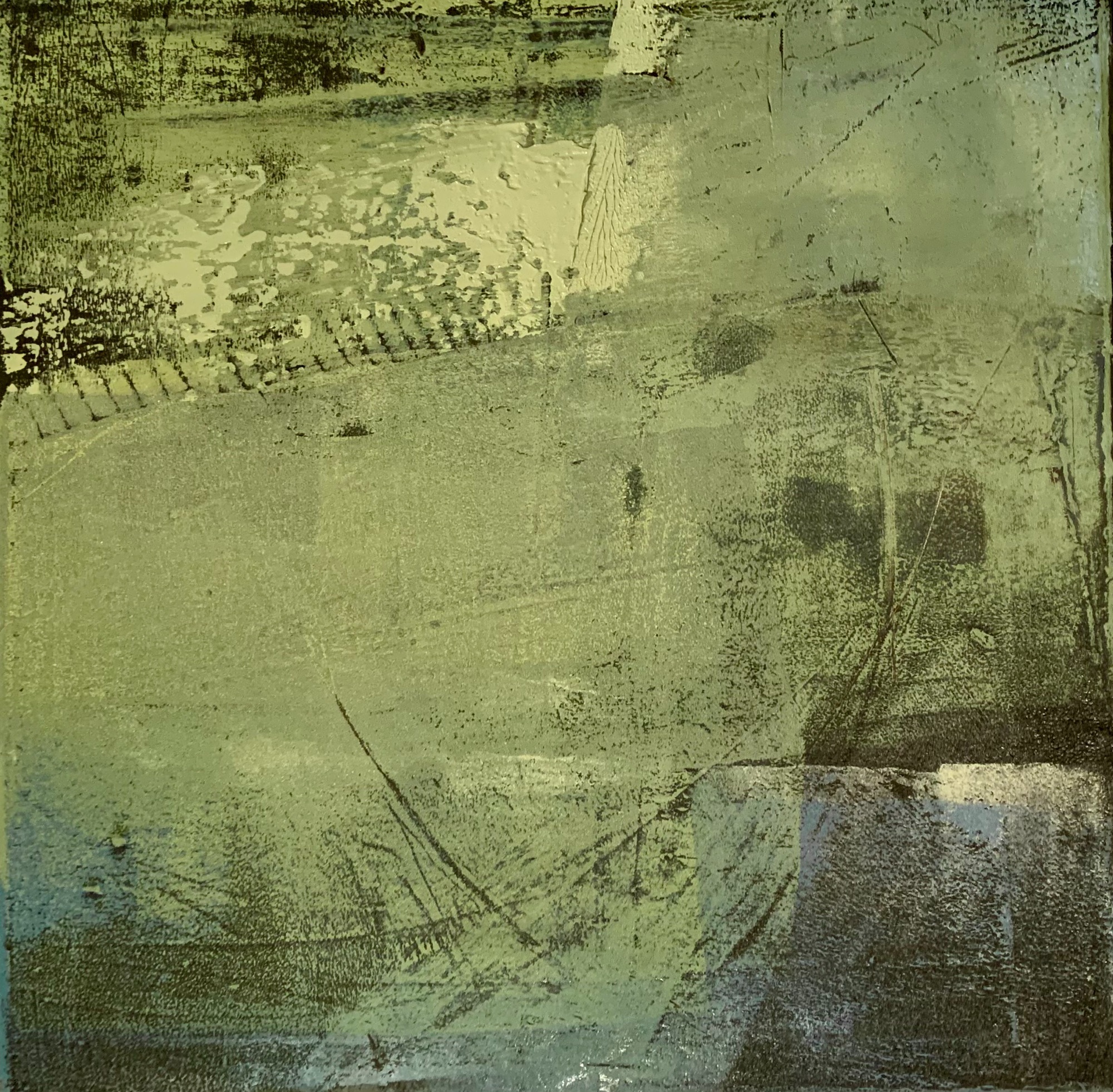 'Shift of Time'
Loose and free.
Oils and cold wax medium on 20 x 20 inch canvas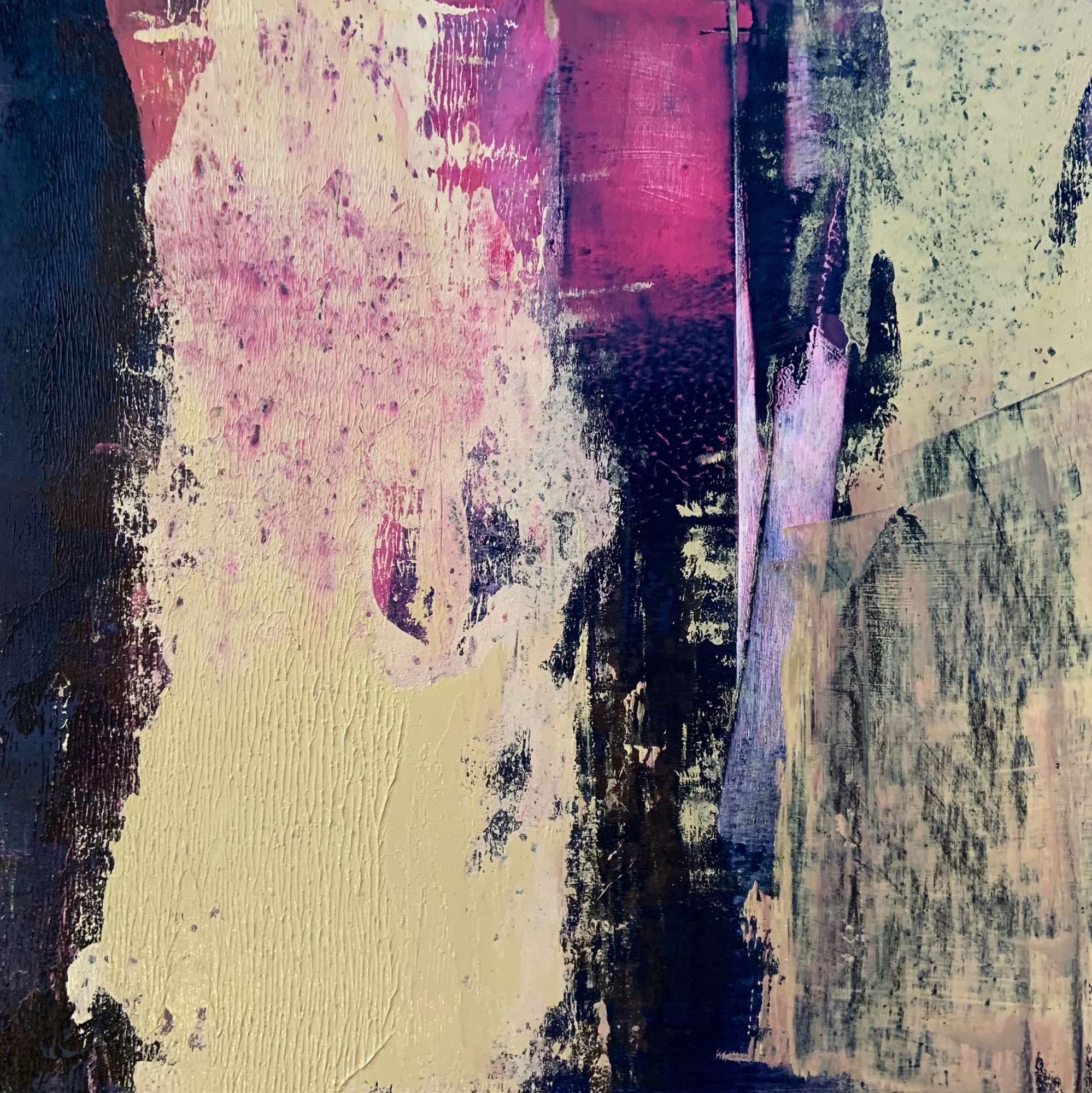 Oils and cold wax medium on 16 x 16 inch cradled wood panel.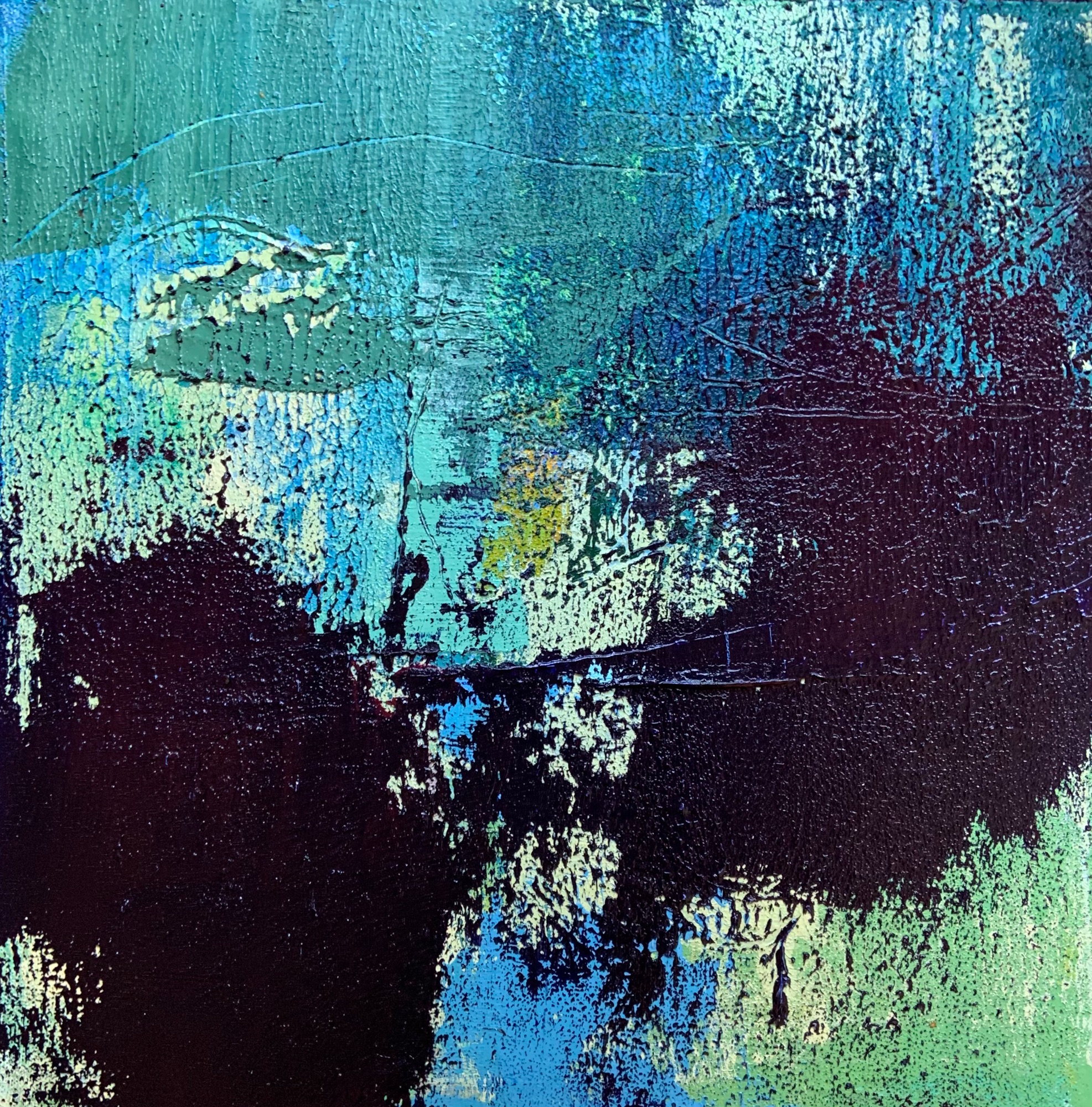 'Dark Time'
Oils and cold wax medium on
16 x 16 inch canvas
Can be viewed both ways.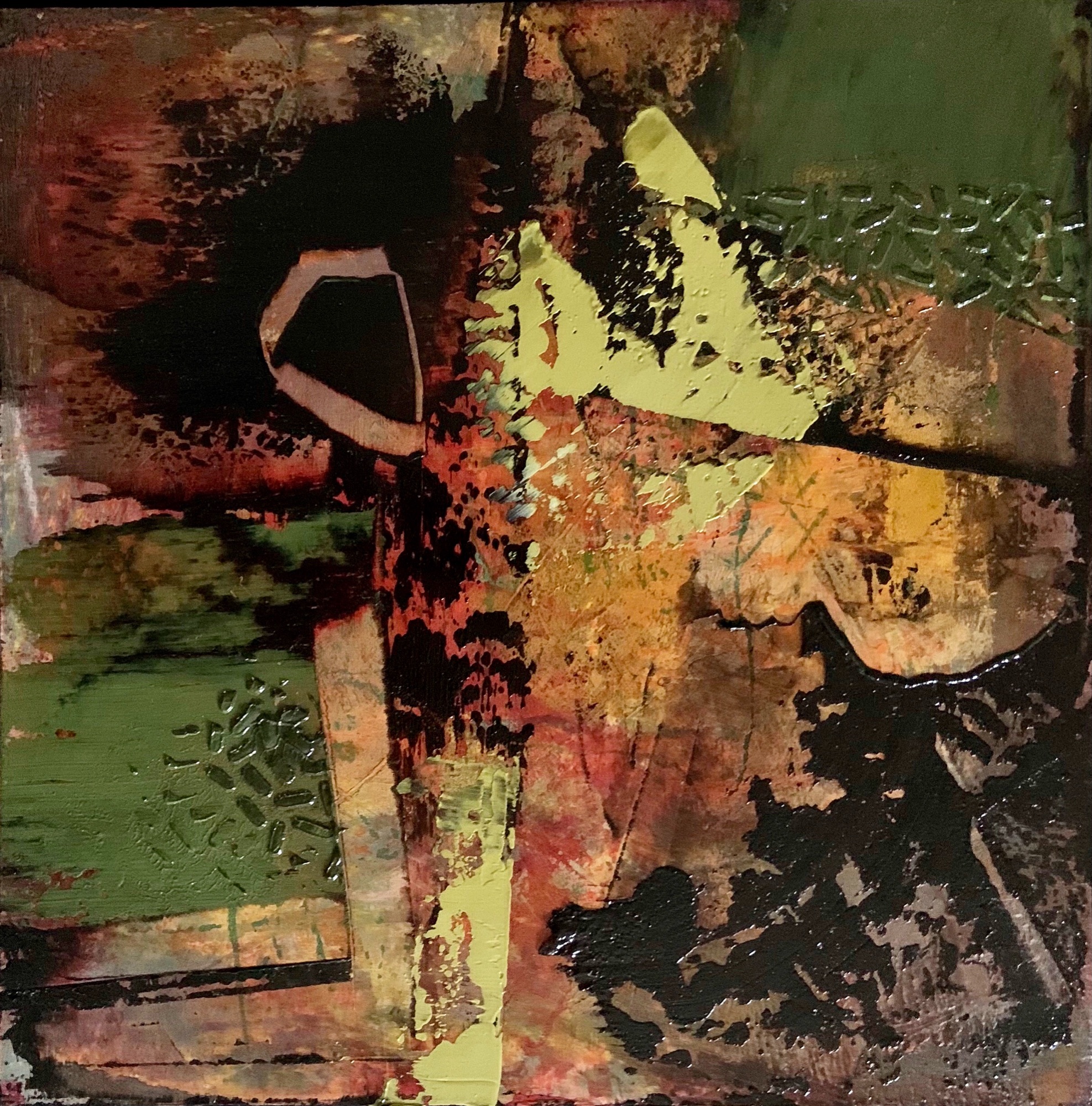 'Great Expectations'
Bursting with life, a little picture with personality
Oils and cold wax medium on 12 x 12 inch cradled panel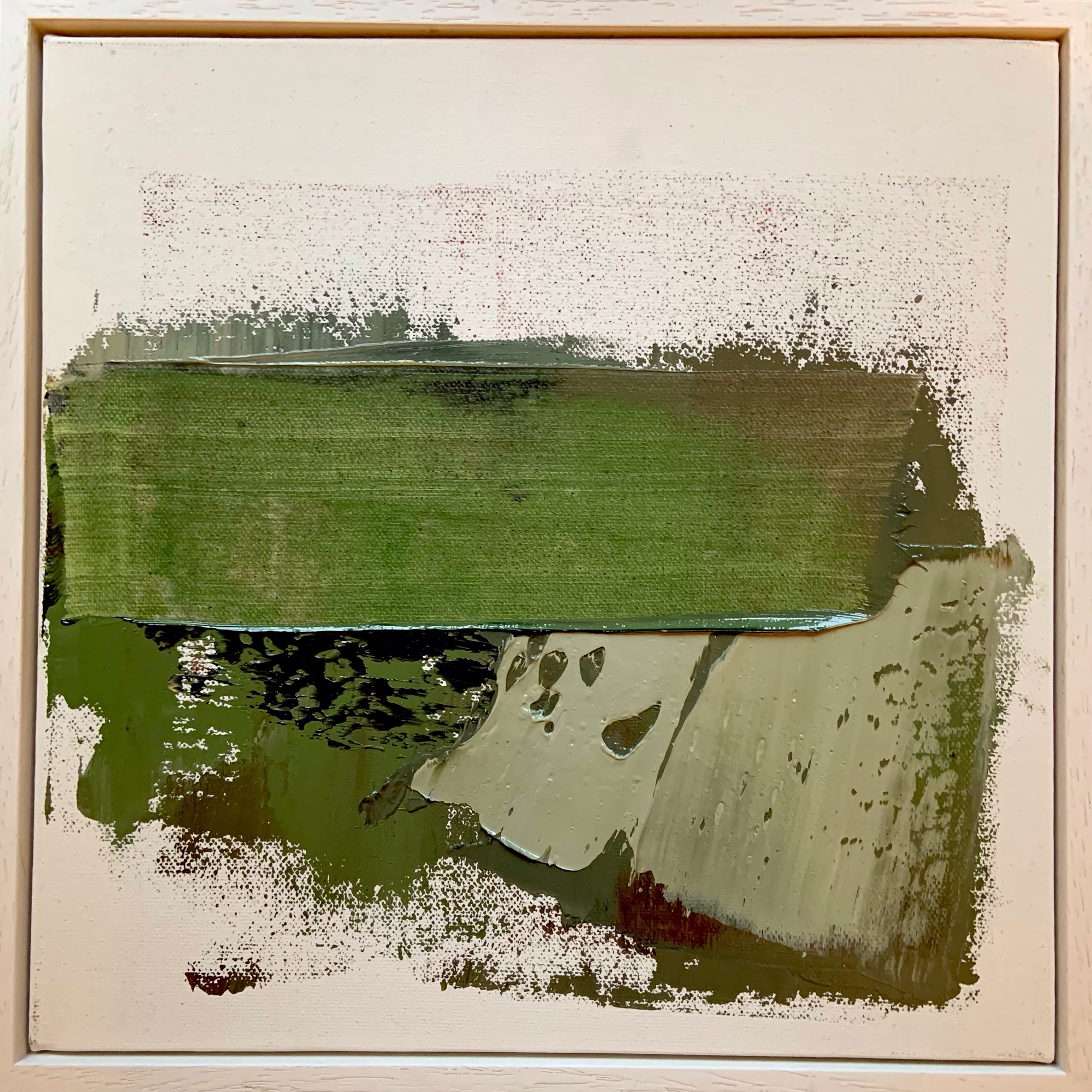 'Sea of the Grass'
Reminiscent of Lincolnshire Coastal Marshes
Oils and cold wax medium
on 12 x 12 inch canvas
STUDIO MUSINGS...
I write a blog about my work so if you are interested in my painting story, just click on the picture below.
Copyright on my oil paintings and designs for cards and gifts
Anne Wood ©️ 2021