Hello, I am Anne Wood.


Welcome to my Wild at Heart Studio in rural Lincolnshire.
This is where I create my oil paintings. They are everywhere in this timber cabin, from tiny oil studies on paper to larger canvases hanging on the walls.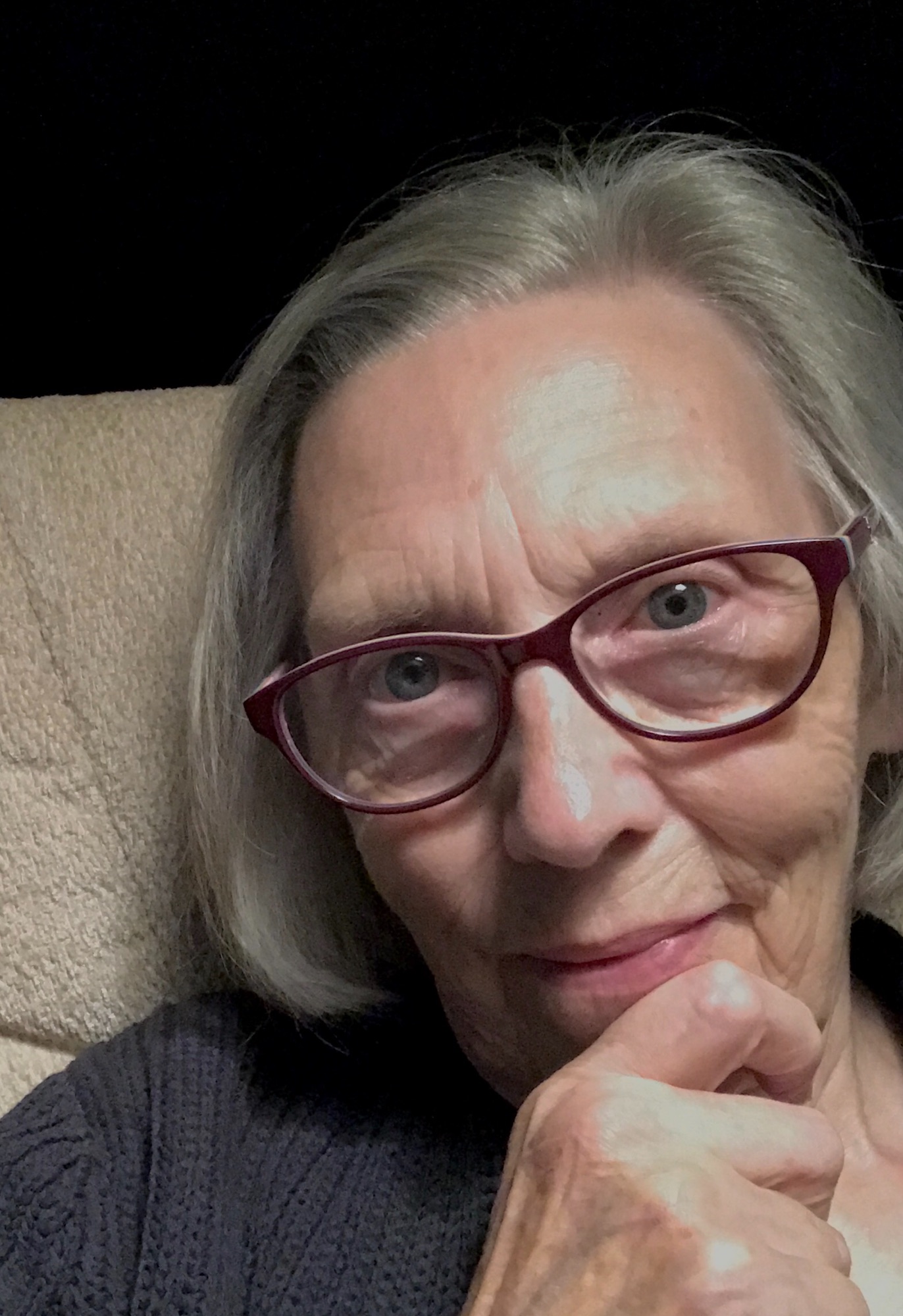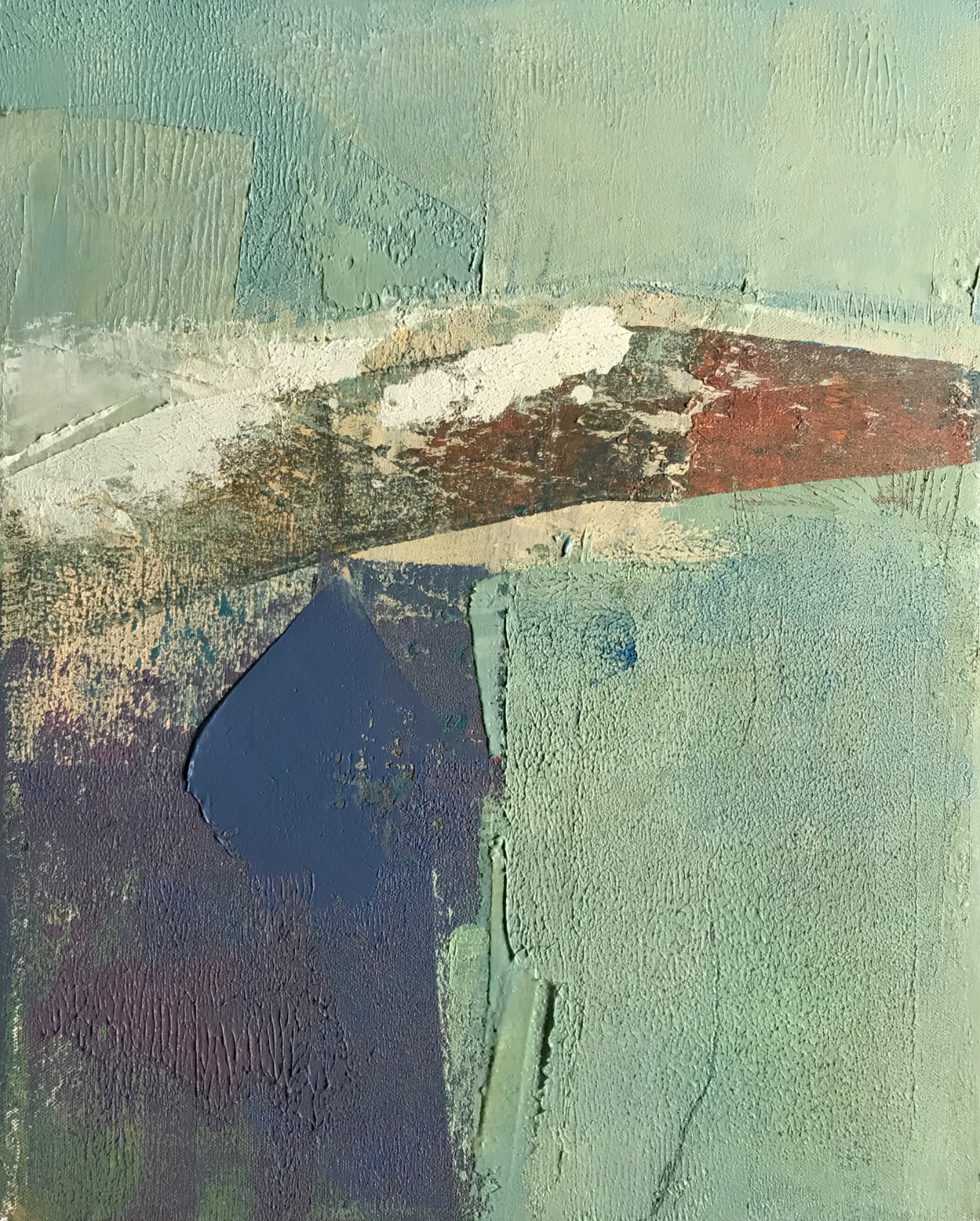 I began making my art twenty years ago. A visit to a painting exhibition had inspired me.

I wanted to see what I could do myself but it was many years since my brief encounter with art school.
A long journey lay ahead so I taught myself daily to find what I wanted to say in my work.

Initially my paintings were based on reality, making landscapes and coastal studies. At first it was watercolour, then acrylic and finally oil paint.
Gradually I changed my style to become more abstract. Bold and expressive paintings emerged and I got excited by the spontaneity and freedom that abstraction offered when making my marks.



'Every turn of the tide'. 20 x 16 inches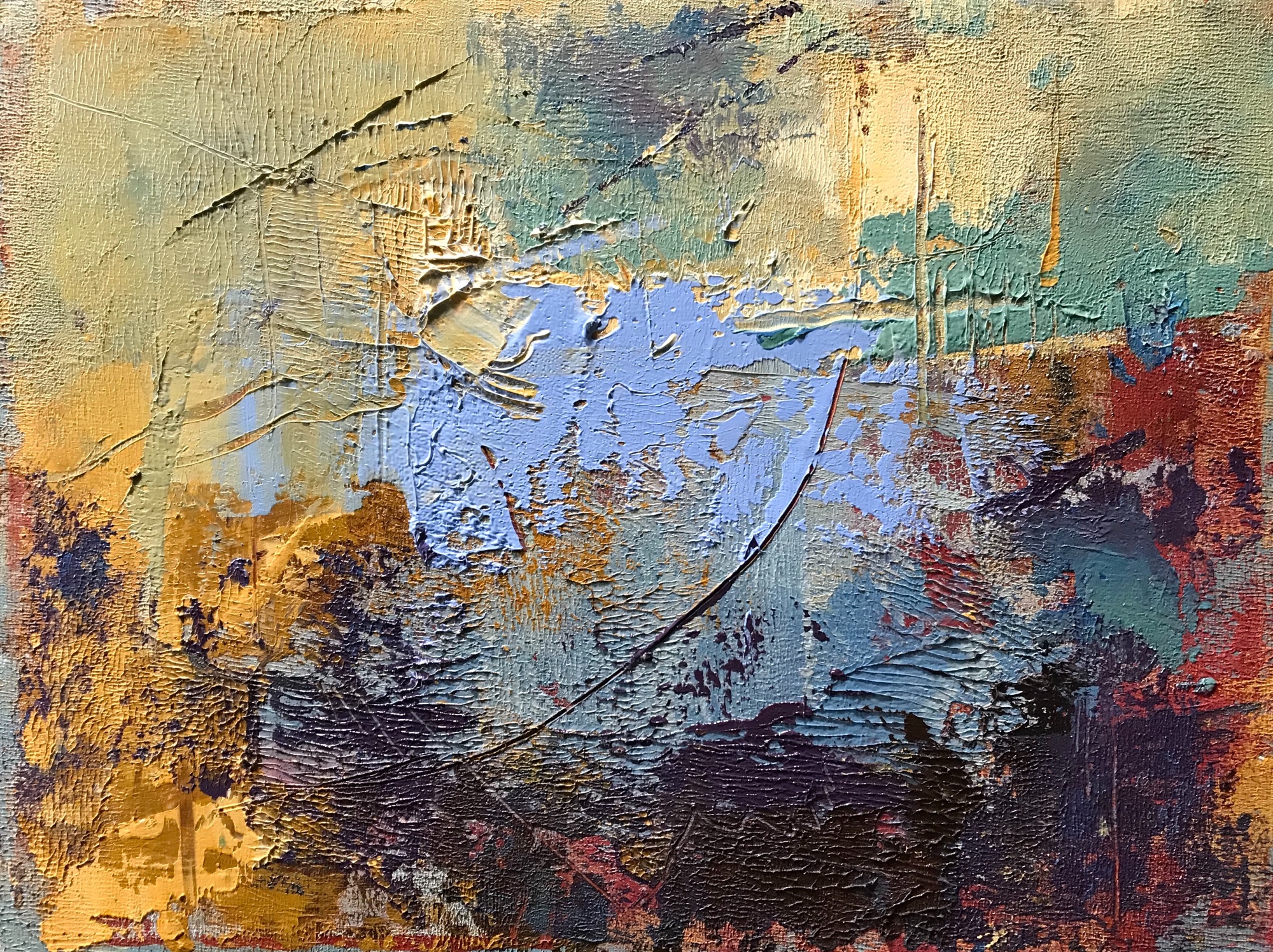 I added cold wax to my oil palette and it took me further, transforming the way I moved paint around.
The oils and wax are smooth and luscious and when they are sculpted with knives, rollers and scrapers, wonderful effects happen. I layer the paint and then destroy parts by scraping back which reveals the underneath, rather like archeology.
'Dreaming as days go by' 12 x 16 inches.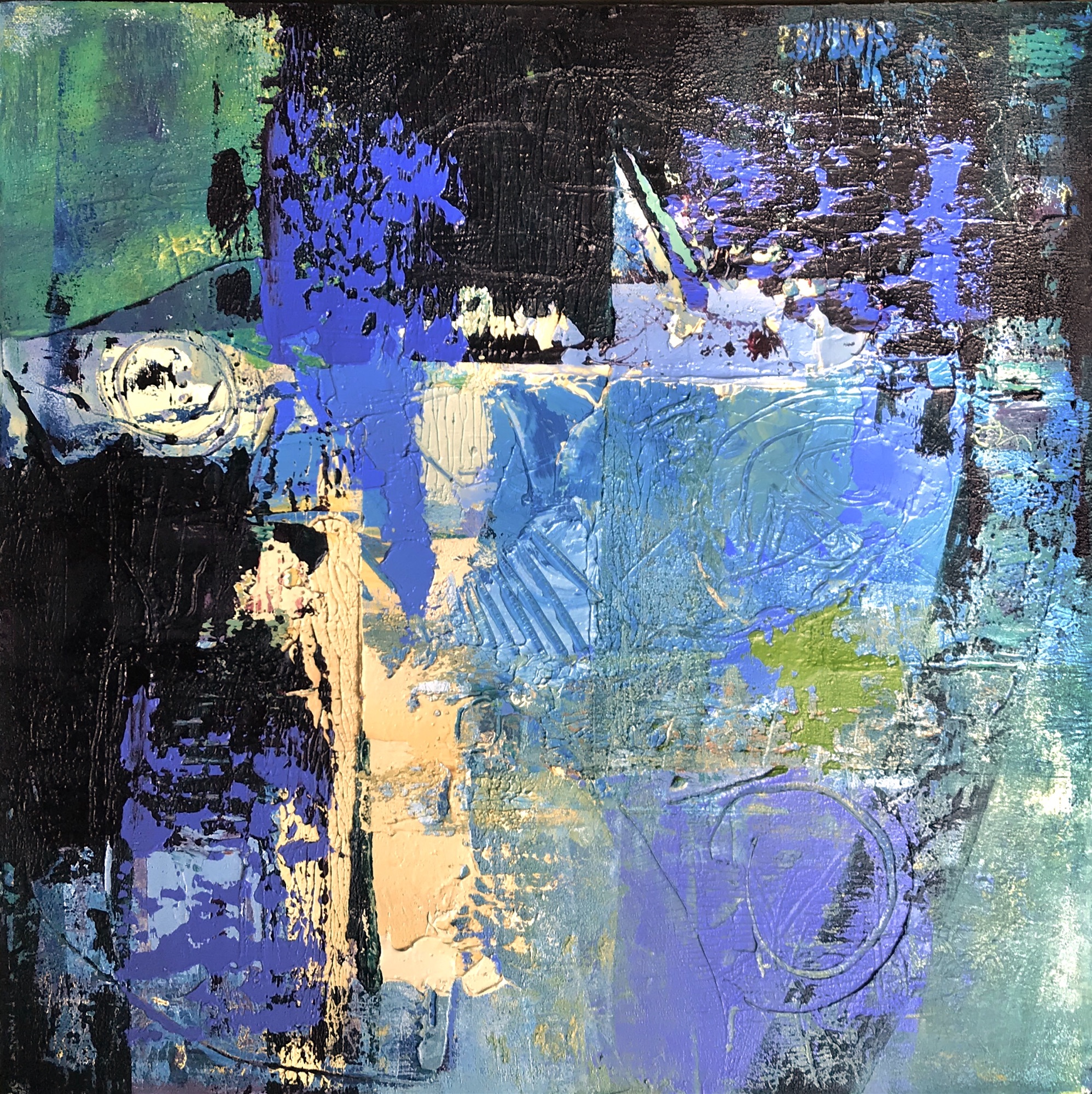 I am a member of the Lincolnshire Artists' Society and the Nadin Group, exhibiting my paintings in the group shows. I have received four awards for my work and I currently serve on the Committee of the Lincolnshire Artists' Society.
'Blue in many colours' 20 x 20 inches
Below are two of my larger paintings...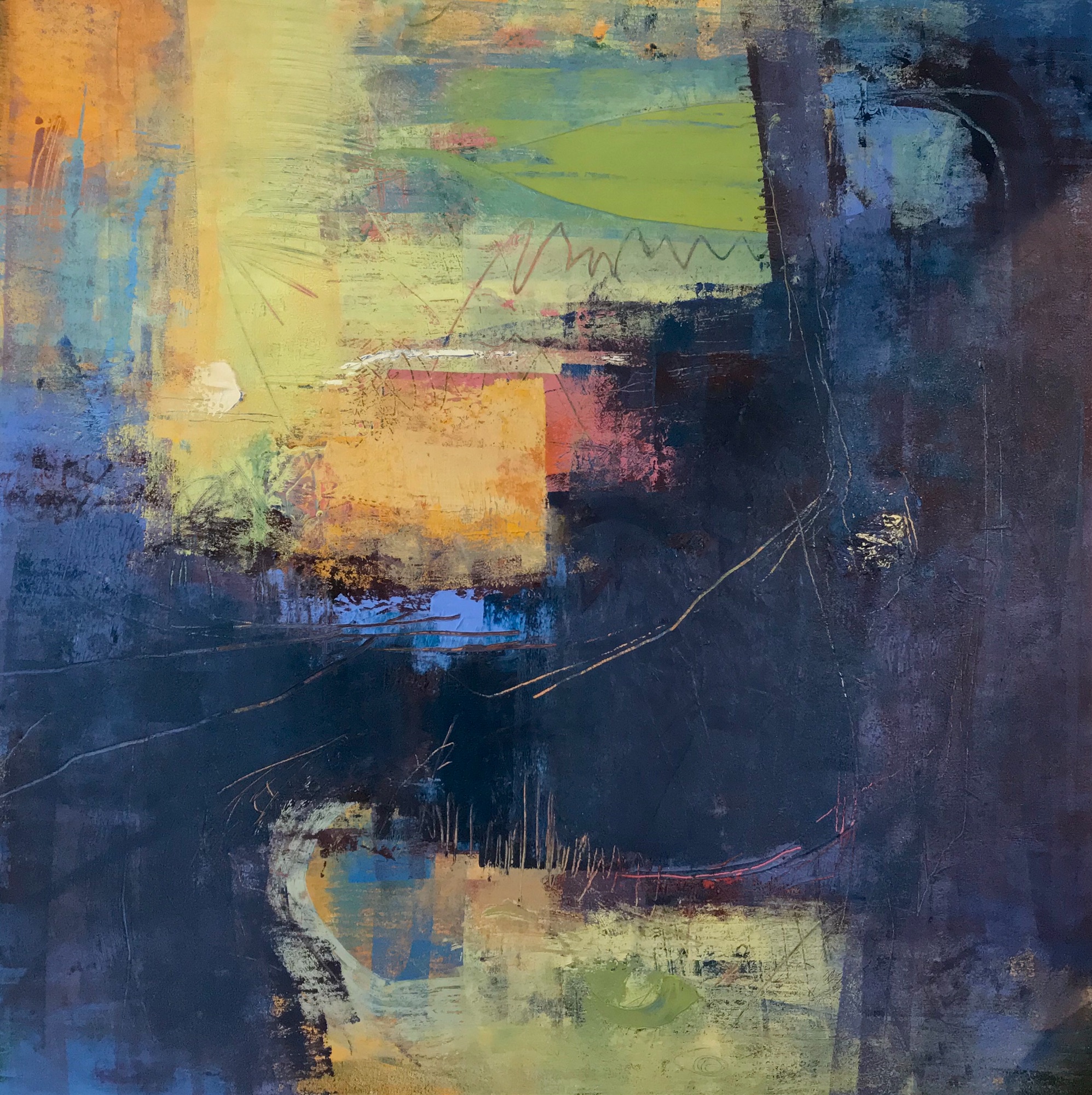 'Dancing in the sun'



Remembering childhood holidays.
Oils and cold wax medium on 39 x 39 inch box canvas.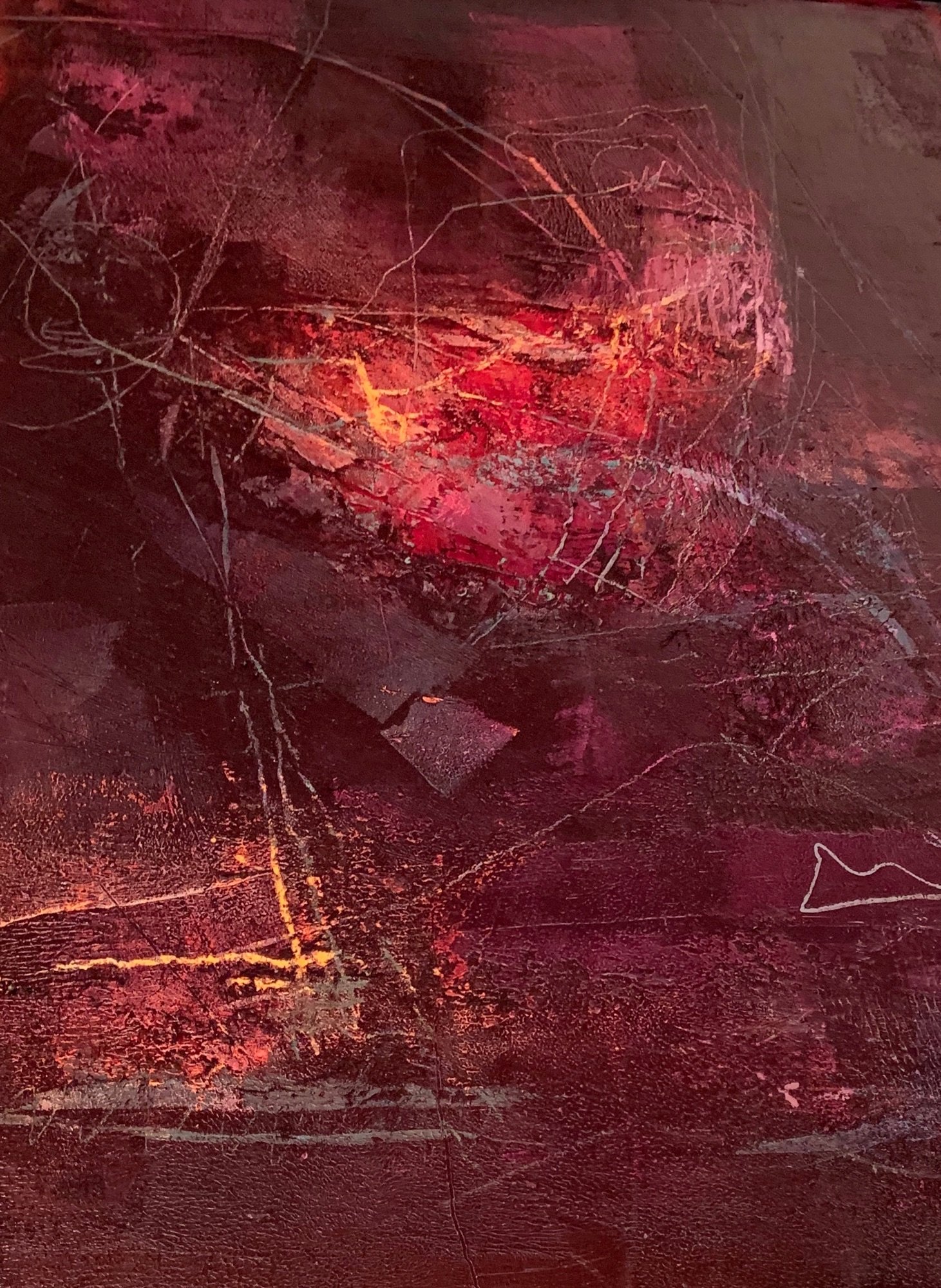 'Red with Scribbles'
A picture paints a thousand words...
When I stand in front of this painting, my immediate response is simply to wrap it around me.
I do not wish to translate the scribbles, or understand the scratches.
The painting just 'is'.
Oils and cold wax medium on
36 x 24 inch board.
Copyright on my oil paintings and designs for cards and gifts
Anne Wood ©️ 2020